The Healing Power of Memories
After her husband's sudden death, the author took painful steps to move on
(This is an excerpt from You Are Not Alone: A Heartfelt Guide for Grief, Healing, and Hope  published by Everystep Publications, May 2018.)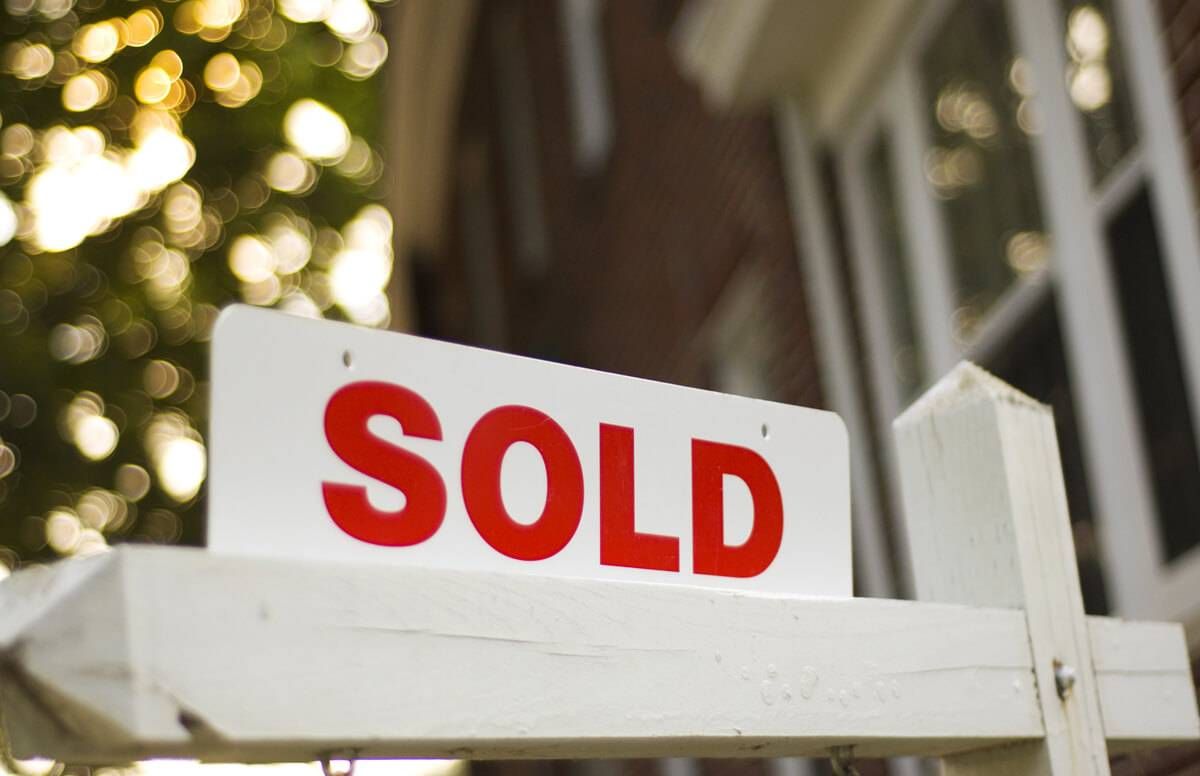 Everyone tells me to wait a year before making big decisions, so just after a year, I sell our townhouse, where everything went right and then everything went wrong when I was just 36 years old.
I'm selling a home that held a life that was no longer mine, and yet when our home goes into contract, I feel like my skin is being pulled off my body. I walk through every room of our home the night before closing, into all the spaces that held our memories, to touch it, witness it one more time. I walk by the elegant, dark furniture Jim preferred over my more whimsical taste and feel the weight of the dark wood and graceful chairs.
Jim liked things that matched and went well together. I'd tease him about how well he organized files with bills and statements and documents. He'd laugh and say, "Debbie, I know you're secretly on your knees thanking me for this." He was right. I hated doing paperwork and paying bills, and after he died suddenly at age 45,  I hated it even more.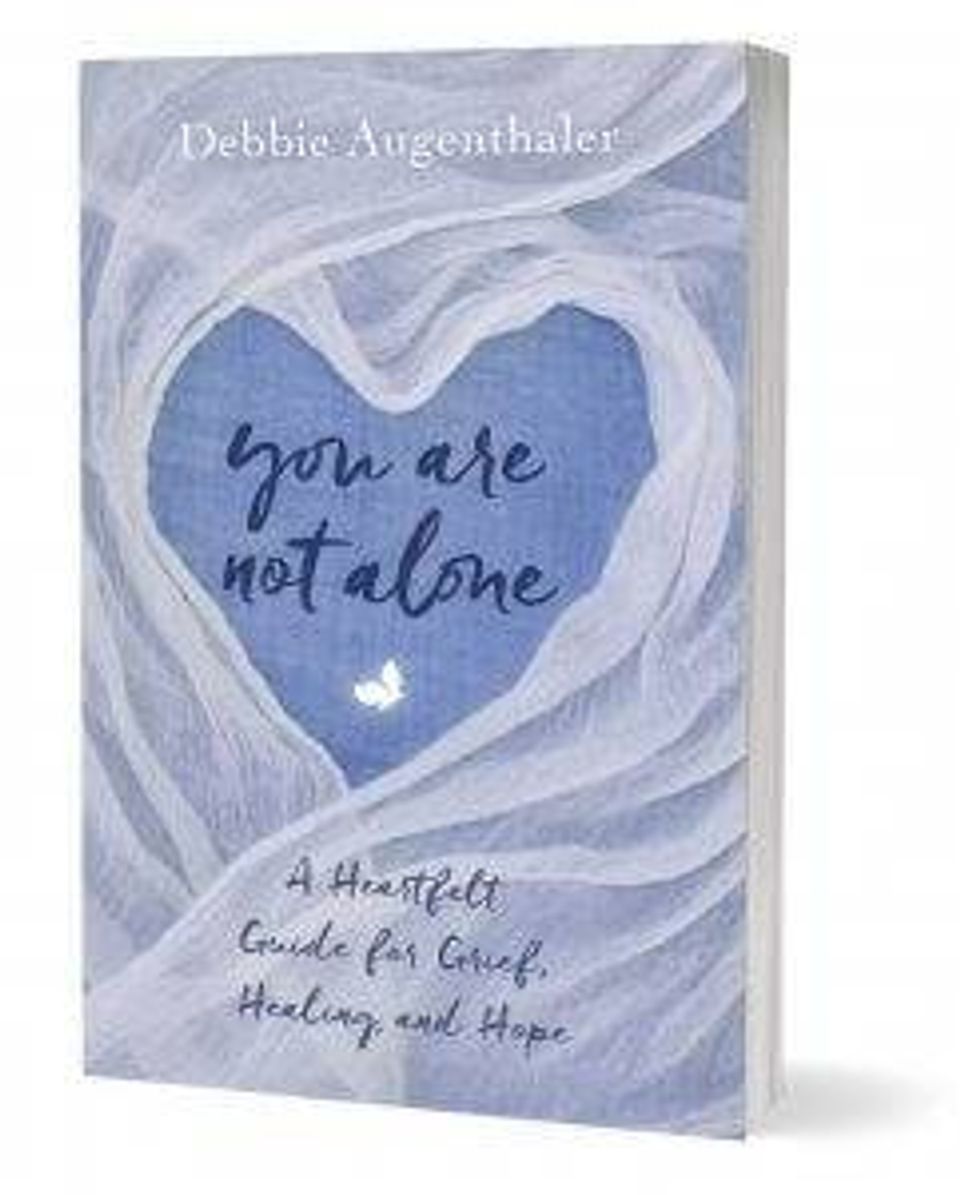 A Final Look Around
I walk into our bedroom for the last time. I look at our bed piled with matching shams and pillows and all the memories —Jim putting his lips on my neck and his hands on my hips — past the antique pine armoire to the pine chest with the leaning mirror where I could see him watching me get ready for work.
Going back down the stairs, my hands on the banister, I feel all of it, the love and the disagreements. I grieve the life no longer mine to live. The long walks planning our futures now lodged in my feet. The baby we didn't have in my aching womb. Holding Jim that fateful morning when he died now heavy in my arms. I am leaving this home behind, but the memories are gathered in the house of my body.
Memories in a Blue Box
I move back to Manhattan and watch planes take off and land at LaGuardia from the small balcony of the 18th floor one-bedroom apartment.  Wishing I was on one of them. The smallness of the apartment reflects the new size of my life.
I carry a big blue square Tiffany box into the apartment myself, not entrusting it to the movers. Whenever I feel disconnected from my old life, I put on one of Jim's old T-shirts, take the blue box down from the closet shelf and pour a glass of wine. I sit on the floor and tenderly pull out the items that take up space in that box: our wedding program, restaurant menus, all the many cards and notes he'd given me over the years.
The blue box and its contents send me back into the beautiful moments of our relationship, but by the second glass of wine, I lift out the funeral program and move onto the sympathy cards, donations to charities made in his honor, handwritten notes by people who wanted to tell me that Jim made a difference in their lives. Letters that make me laugh and cry, gratitude from donor recipients whose lives had been forever gifted.
Part of the Healing Process
I've left our old home and the old spaces, but I have the blue box to transport me back in time. In this way, I enter my new life but still have a place where I can visit my old one when I want.
It feels freeing to be back in the city again. I like not being tied to train schedules, and relish the extra hour of sleep in the morning. After months of saying no, I become the woman who says yes. Yes to dinner, drinks and smoking cigarettes while drinking martinis in dark bars.
My friends and colleagues don't know that yes is another kind of avoidance. It keeps me from the apartment, from the contents inside the blue box. Even with all the invitations, I often return home, slip off my dress and put on Jim's fraying T- shirt that now smells like me. I pour a glass of wine.
And I reach for the box. It is something I can go back to, a small anchor in an uncertain world. In the morning I wake up and begin the lessons of learning how to live again, one yes at a time.
Many of us experience feelings of guilt when we begin healing. At first it was almost confusing — I'd think, how is it possible I'm enjoying anything? I'd feel guilty, and have to remind myself Jim would want me to be happy. Days when I felt good and days when I didn't, when the non-linear phases of grief would ricochet around inside me. Anger, bargaining, denial (still? I'd think), the wishing and pleading — it's all part of healing.
Debbie Augenthaler
Debbie Augenthaler, LMHC, NCC  is a psychotherapist in private practice in New York City, where she has specialized in trauma, grief, and loss. Her husband, Jim, died suddenly in her arms when she was only 36 years old. Debbie's book, You Are Not Alone: A Heartfelt Guide for Grief, Healing, and Hope (May 2018), is the book she wishes she'd had when she was grieving, and wishes she had now to offer clients experiencing life-altering losses. Debbie has a master's degree in Counseling for Mental Health and Wellness from New York University. She has completed a two year post graduate Advanced Trauma Studies program from the Institute of Contemporary Psychotherapy and is trained in various modalities including EMDR, Internal Family Systems, Sensorimotor Psychotherapy, Energy Psychology, and Hypnosis. In 2012 she received the NYU Steinhardt Award for Outstanding Clinical Service.
Read More