For a Healthier Summer, Visit National Parks
We all need to spend time outside, and a national park is a great choice
Frederick Law Olmsted was a visionary. Recognizing a need in society that many others missed in the 1800s, he designed the incredible grounds of New York City's Central Park.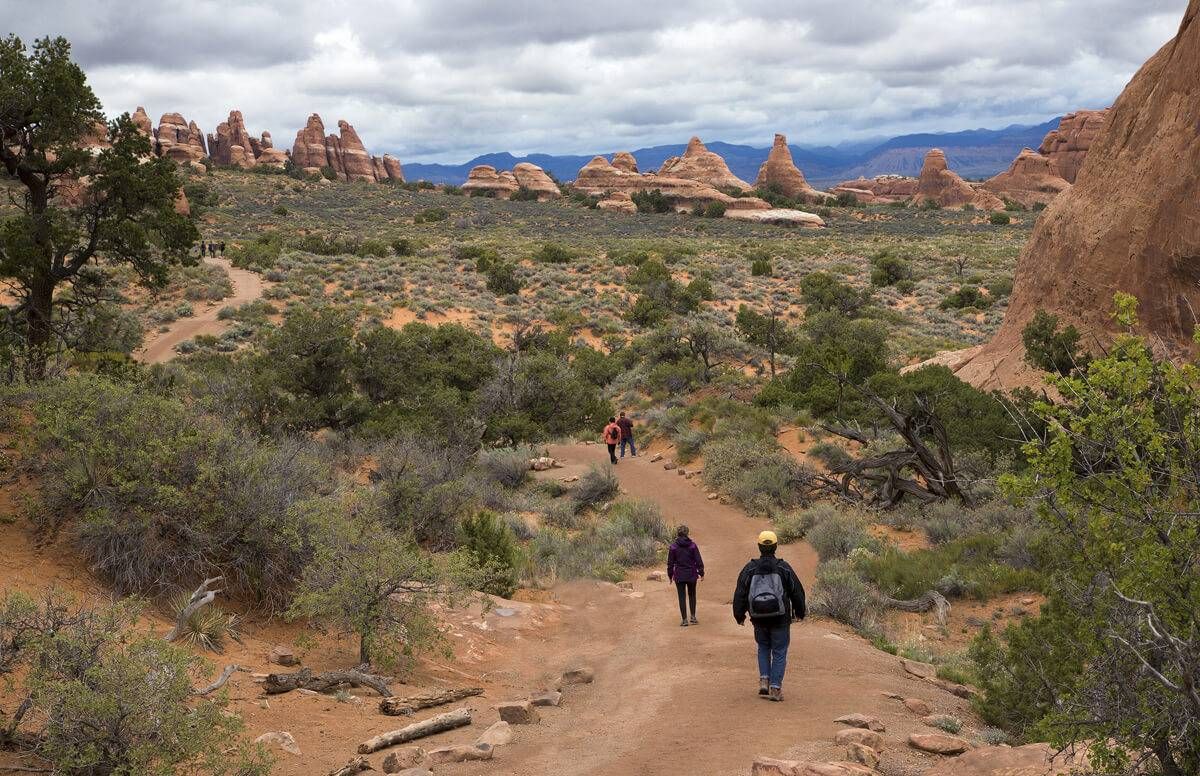 He knew that people of all ages, whether in urban or rural areas, need to spend time outside — basking in the sun, walking through a park, running against the wind or simply opening a window for some fresh air.
This philosophy has stood the test of time and now has scientific research to back it up. Finnish Forest Research Institute found that people began to feel psychologically restored after just 15 minutes of sitting outside in a park or forest.
The good news for everyone is that it's pretty easy to get outside and add at least one new healthy activity into your life, and you can likely do it at a park near you. Here are some thoughts from a conversation we had recently:
Will Shafroth, president and CEO, National Park Foundation: How does spending time in national parks contribute to healthy living?
Dr. Roy Beveridge, chief medical officer, Humana, one of the National Park Foundation's Find Your Park/Encuentra Tu Parque partners: Healthy recreation like walking, biking or playing is associated with physical, mental and spiritual health, as well as social well-being. There is also evidence to suggest that exposure to natural environments could have a variety of positive health benefits.
Natural environments affect human health and well-being both directly and indirectly, according to the Oxford Research Encyclopedia of Environmental Science. Urban green and outdoor areas provide opportunities for stress recovery and physical activity, in addition to offering spaces for social interactions, which are vital for mental health.
Chronic stress, physical inactivity and lack of social cohesion are three major risk factors in people with poor health, and therefore exposure to abundant greenery and outdoor environments is an important asset for health promotion.
How is Humana encouraging people of all ages to take advantage of these benefits?
A visit to any one of America's national parks can bring life-changing benefits. They are wonderful places to be active and improve health. Humana and the National Park Foundation partnered with Florida International University and MetCare medical practices to introduce a Park Rx program that gave physicians and other care providers the ability to "prescribe" park activity to their patients. Among patients who received a Park Rx, we measured park utilization, attitudes and intentions related to park activity, and health-related quality of life. The program fostered better health and well-being by inspiring people to head outdoors.
Can you tell us more about the Park Prescription (Park Rx) program?
Yes. To study the impact of a prescription for park activity, we conducted a cross-sectional survey across 399 patients who received a Park Rx during a regularly scheduled visit to their primary care physician. To measure a change in health-related quality of life (HRQOL), we used the Healthy Days metric, which is a validated HRQOL measure developed by the Centers for Disease Control and Prevention.
While the full findings are set to be released within the next year, we are able to release some preliminary findings. Patients who had never visited the parks reported feeling physically unhealthy an average of 4.2 more days per month than those who reported going to the park one to five times per month.
What are a few examples of the long-term benefits of getting out into national parks?
Research has shown a link between being outdoors and better health — everything from improved cognitive performance after spending time among trees and greenery to decreased stress levels when exposed to parks and outdoor spaces. Humana commissioned a Nielsen survey in 2016 that showed Americans associate time outdoors with improved health, too. About 75 percent said spending time outdoors can reduce stress levels, 74 percent said it can benefit their mental well-being, and 63 percent thought it could help them live a longer, healthier life.
How can we take the individual benefits of enjoying parks and extend them more broadly to families or communities?
I believe this comes back to the social determinants of health, or in other words, the external factors of a person's life that directly impact his or her health. This includes environment — do you live in a place where you have clean air to breathe and access to places to exercise? — and your community — do you feel connected to others instead of socially isolated? National, regional and local parks address these social determinants of health on a community level by offering places to be active and spaces to meet and connect with others.
We also know that health is contagious and lifestyle changes are contagious. If neighbors start being more active and making healthier choices, it's likely to spread to others in the community.
Lastly, we need to make it easy for physicians to treat their patients, and not only with the necessary pharmaceuticals. We need to prescribe resources that engage patients in healthy activities that can lead to better lifestyle decisions and ultimately healthy behavior change. Physical activity is vital to achieving better health, and it's up to us to make it easy for physicians to make those recommendations to their patients.
For you personally, what are some of your 2018 park-related plans?
My wife and I hike at Harpers Ferry National Historical Park along the Chesapeake & Ohio (C&O) Canal, one of the wonderful national parks. Exploring that area and the canal is one of my favorite activities.
For some great ideas on planning your own fun and healthy national park visit, check out the National Park Foundation and Humana's free Owners Guide, "Recharge in the Parks."