A Helpful New Site for the Financially Insecure
EconomicCheckUp shows people 55+ how to save money and find jobs
President Obama tonight will likely make the case that the U.S. economy is in the best shape in years. Indeed, many forecasters predict that 2014 will be a "breakout year" for growth, according to The New York Times.
 
But not everyone is feeling it. Overall, workers' pay has been stagnant or falling and roughly 1.7 million people 55 and older are unemployed. That's why I'd like to recommend a new site I've tried out that's geared to Americans over 55: EconomicCheckUp from the National Council on Aging (NCOA), the nation's leading nonprofit service and advocacy group representing older adults and organizations that serve them. (Full disclosure: NCOA has also provided content for Next Avenue.)
 
Ways to Find Cash and Find Work
EconomicCheckUp can be a useful, easy way to scare up spare cash, lower debt and find a job if you're in your late 50s, 60s or older. During the site's recent beta launch in 25 communities, users freed up about $250 a month in income, on average. 
 
(MORE: More Americans Are Entering Poverty As They Age)
 
"Freeing up $3,000 a year is quite significant, because a lot of those people were at the poverty threshold," says Brandy Bauer, NCOA's communications manager for economic security.
 
The National Council on Aging's two other money-saving sites — BenefitsCheckUp and My Medicare Matters  — are geared to people 65 and older; BenefitsCheckUp is particularly for low-income older Americans. EconomicCheckUp, which skews younger and aims to also assist middle income folks, is a well-timed departure.
 
A Holistic Look at Financial Security
"We started thinking holistically about tools that older adults could use to maintain financial security. We also started hearing from a lot of people in the 55 to 65 age range who lost their jobs, or whose industries are defunct and want to keep working, but don't know what skill sets they need," says Bauer. "So we developed a lot of different tools and put them together in EconomicCheckUp."
 
(MORE: Help for Low-Income Americans Over 60)
The free site is divided into four areas: Finding Work, Cutting Spending, Reducing Debt and Using Home Equity. Each has articles, calculators and links to resources. The best part: after filling out straightforward questionnaires, you receive personalized advice (you can fill them out for your parents, too).
 
Among Finding Work's Job Source tools, you say what skills you have and the kind of work you'd like to do and the site tells you about nearby openings, using Monster.com's database. You may well learn about certain types of jobs you never would've thought of. (One small flaw: for now, the job-posting results are just for your Zip Code; NCOA plans to broaden the search results to a wider area.)
 
Finding Work directs users to free or low-cost job training programs  — online and in-person locally — which I think is one of the site's core strengths.
 
(MORE: Next Avenue Money Scorecard: How Do You Rate?)
 
Calculators, offered through the Center for Retirement Research at Boston College, show easy ways to trim expenses and reduce your debtload.
 
Benefit Programs That Could Cut Your Costs
Also, if you'll be eligible for benefit programs to save on things such as medications, food, property taxes, mortgages and utilities, EconomicCheckUp will tell you — and show you how to take advantage of them.
 
Bauer says the site's next goal is to provide users with information about specific local resources, rather than directing them to national sources that have outposts around the country.
 
Nearly half of all older adults are economically insecure, according to NCOA. I hope sites like EconomicCheckUp can help slash that statistic.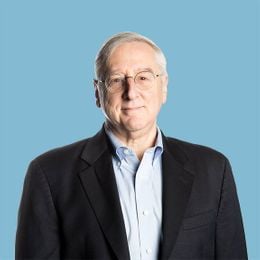 Richard Eisenberg
is the former Senior Web Editor of the Money & Security and Work & Purpose channels of Next Avenue and former Managing Editor for the site. He is the author of "How to Avoid a Mid-Life Financial Crisis" and has been a personal finance editor at Money, Yahoo, Good Housekeeping, and CBS MoneyWatch.
Read More