A Helping Hand for Family Caregivers
COVID-19 highlights a growing need for home care as some head back to work
Margaret Haynes' work and family life began to blur when she and her three sisters took turns helping their father care for their mother, whose health was declining due to Alzheimer's.
"We thought about moving her into a memory care unit, but Mom was a nurse and had always said she wanted to live in her own home, not in a facility. Also, we really didn't want to separate Mom and Dad," says Haynes, who, as COO of the Right at Home Corporate Office headquartered in Omaha, Neb., turned to the services her company provides. Once she arranged for home care, the whole family felt able to breathe again.
"I have a hard time finding the right words around the impact the caregivers had on not only my mom, but on my dad, me and my sisters. We had peace of mind that someone was keeping an eye on Mom and reducing the risk associated with her wandering around, or needing help with meals," says Haynes. "These caregivers focused on my mom's abilities, versus what she couldn't do, and found ways to bring joy to her day."
Navigating the Transition Into 'The Next Normal'
Family members who took a loved one out of long-term care or delayed placing someone due to fears about the coronavirus may have been able to handle caregiving duties while working from home over the past few months. But as people return to their offices, some may not be able to continue providing care, yet will be determined to keep their loved ones stay healthier longer by aging in place.
COVID-19 has changed how people view caregiving, says Kevin Smith, president and COO of Best of Care, a family-owned home care agency in Quincy, Mass. that employs more than 350 caregivers.
Our Commitment to Covering the Coronavirus
We are committed to reliable reporting on the risks of the coronavirus and steps you can take to benefit you, your loved ones and others in your community. Read Next Avenue's Coronavirus Coverage.
"Things are shifting more towards home-based care; keeping people in their own homes is de facto social distancing," says Smith. "If you're exploring placement in a nursing home or an assisted living facility and considering the proximity of human beings to one another, the scales will typically kick towards home base, where people can be in the comfort of their own homes with a home care aide."
The Home Care Business Is Booming
Following a dip when the pandemic first hit and people were either working remotely or furloughed from their jobs with time to take care of Mom or Dad, home care agencies are currently experiencing tremendous growth, says Haynes.
"With communities opening back up, what we're seeing across the industry is an increase in the number of home care hours people want," she says. "Others with loved ones in long-term care or assisted living facilities are deciding to mitigate the risk and have more control over who's coming in and out of their loved one's room, and that's also driven an increase in people seeking services from home care companies."
"There's a huge gap between how direct care work is viewed as essential and the skills needed to provide that essential work."
Smith adds that many older adults being discharged from hospitals and facilities after recovering from COVID-19 are also returning home.
"Nobody can say what the long-term effects might be for those individuals, and they need care as they rehabilitate after, in some cases, lengthy hospital stays," he explains. "In many cases, we're delivering nursing home-level of care in people's homes."
A Renewed Focus on Caregiver Training
Throughout the coronavirus crisis, the growing need for quality home care has also highlighted an industry demand for well-trained and PPE-equipped workers to deliver that care.
"There's a huge gap between how direct care work is viewed as essential and the skills needed to provide that essential work," says Helen Adeosun, a former care worker who is now CEO and co-founder of CareAcademy, a mobile-friendly caregiver training and compliance automation platform.
In the wake of COVID-19, Adeosun says agencies urgently need to train more people to meet the increased demand for caregivers.
"We've had our best quarter ever as a company, from a revenue standpoint, just because of the moment that we're in," she says. "A lot of the things I had projected for three years out, we're in the midst of right now. We're enabling a workforce that needs people now more than ever."
Since its launch in 2016, CareAcademy has provided online scenario-based classes and certification for over 110,000 caregivers, and the company plans to scale that up to a million people by 2023.
Smith says his agency is taking advantage of this virtual option to train its new hires because it's convenient and safe.
"The online platform is totally portable, which is especially important now, because our caregivers don't need to go into an office or a conference room and sit in a group of other caregivers to get training; they can do it on their phones at night," he says. "Having access to training wherever you are has never been more critical for us."
Easily accessible caregiver training is not just important for home care agencies; family members can also benefit. Within a week of the coronavirus being declared a pandemic, CareAcademy released COVID-19: A Guide for Direct Caregivers, a free online class offering insights with new safety measures in mind.
"That class was our first leap into enabling and empowering family caregivers, and there are more materials to come," says Adeosun.
"Most Americans will have care provided by a spouse, a child or a relative, and those folks will play a crucial part alongside a professional direct care worker. Typically, care for older adults in this country is very episodic: When something happens to a family member, everyone is thrown into a whole world they've never had to think about before," she says. "We want to change that paradigm by elevating caregiving work within the home care setting, no matter who's doing it."
Finding the Right Fit for Your Family
Proper training is just one thing to keep in mind when searching for a home care solution, says Smith, adding that many families are thinking about their aging loved ones' care differently now.
"For many people, the pandemic was a motivator for getting care in place now to prepare for the future," he says.
"A family exploring home care agencies should ask about nursing oversight: Is there a nurse or a clinical professional on that home care team charged with supervising and training the home care aides going in and out of your loved one's home? That's important, because we rely on clinical experts on our team to keep up with the changing guidance coming through the CDC [Centers for Disease Control and Prevention] and state and city levels."
"Home care is sort of a forgotten child of the health care system, when in reality, it's just as critical as any other piece."
Verify that the home care agency is following all standard precautions surrounding the usage of PPE, and that it has the appropriate licensure and workers' compensation insurance. That way, if  something happens while workers are at your loved one's home, your family and your property are protected, says Smith. And make sure an agency has backups in place if a caregiver goes on vacation, gets sick or has an emergency.
Looking Ahead to the Need for More Caregivers
Adeosun notes that because the majority of people who become direct care workers were at some point family caregivers, CareAcademy wants to make that transition simpler.
"Going into the second wave of COVID-19, I think that, as a country, we have to prepare. Our responsibility as a company is to teach people how to provide care, whether we're talking about family caregivers or professional caregivers," she says.
As president of the Home Care Aide Council in Massachusetts, a nonprofit trade association representing home care agencies and the aides that they employ, Smith adds that there's still room for improvement in terms of caregiver recognition and funding for programs that deliver home care services.
"Home care is sort of a forgotten child of the health care system, when in reality, it's just as critical as any other piece," says Smith. "People want to be at home, and home care aides need to be considered as professionals. It's my hope that all the work we've done to keep people out of hospitals and ERs during the pandemic will lend itself to some increased visibility, increased credibility and legitimacy for the work that our aides do. And hopefully, the funding will follow so we can pay them more."
Talk to Your Loved One About Their Wishes
In addition to doing your due diligence to find the right home-based care, Haynes suggests ensuring your family member has a say in the process.
"Then, think about the support your family needs: What role do you want to play in your loved one's care? My sisters and I wanted to help put my mother to bed at night, so we could kiss her goodnight and say prayers with her, so our caregiver would stay until evening, and then we came in," says Haynes, whose mother passed away last year.
"What I love about home care is how it supports the adult children, the spouse and the individual needing the care, while working alongside other services, like hospice," Haynes adds. "We knew what to expect with Mom in her last days, and we were able to support each other as a family and not have to also be caregivers. That's what my mom wanted."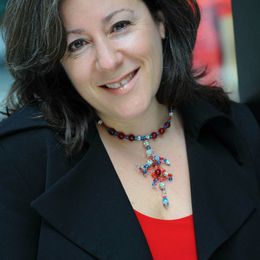 Wendy Helfenbaum
is a Montreal-based journalist and TV producer who writes about careers, travel, wellness, home and garden, and parenting. Her work has appeared in Woman's Day, Costco Connection, Canadian Living, Parenting.com and many more.
Read More