How People Who Love Helping Kids Can Create Meaningful Retirements
3 retirees finding joy assisting children in very different ways
If you're passionate about helping children, there are many opportunities to do it in retirement. Spending time around young people can also make you feel younger and purpose-driven.
Take a look at how the three people below are getting creative and creating meaningful retirements by assisting kids.
Lorraine Miller: PTA President at Her Grandkids' School
For 36 years, Lorraine Miller, 68, of Haddon Township, N.J., enjoyed being a teacher. Her students ranged in age from kindergartners to 9 graders, and Miller taught 6 grade for many years.
"People do their work as a job, but I did it as a career," she says, "and I loved every minute of it."
A little over a decade ago, Miller retired from teaching to help care for her then-preemie grandson. After that, she provided full-time daycare for her daughter's three children, until the youngest entered kindergarten two years ago. "I was having the empty-nest syndrome," Miller says. "I said, 'What am I going to do?' Then, this opportunity arose."
"The other students know I'm Grandma, so they say, 'Hi, Grandma."
Miller's daughter, Helen Ferrante of Cherry Hill, N.J., suggested her mom take on a term as PTA (Parent Teacher Association) president at her grandchildren's elementary school. Miller jumped at the opportunity.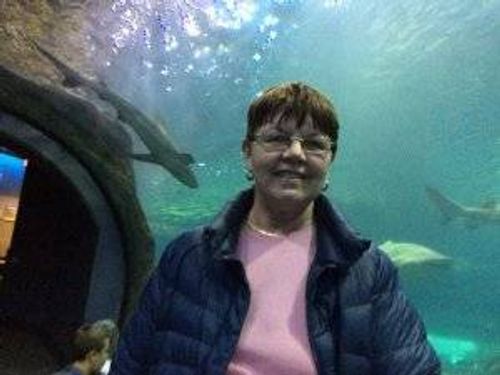 For an entire school year, she spent about 10 hours a week planning PTA fundraisers and events, answering e-mails, participating in school events and attending meetings in the school district, sometimes during business hours and sometimes during the evening. Miller made PTA meetings more interactive for parents and attendance levels rose. And she volunteered at the school whenever she was needed.
"My heart and soul has always been with children and learning," says Miller, who loved spending time at her grandkids' school when classes were in session. "It's fun! The other students know I'm Grandma, so they say, 'Hi, Grandma.'"
And, she adds, "I think it helps keep your mind active and alert." Miller said she also spent time at the school for another reason: "It's so important for my grandchildren to see that I recognize their school as a priority."
If you're thinking about becoming involved with your local PTA, don't be intimidated because, as a grandparent, you'll be older than parent volunteers.
"I wondered, with everybody being younger, how are we going to work this out?" Miller says. "But it's kind of neat. Here we are on equal planes; the grandparent has the experience behind them. Things have changed — the kinds of fundraisers — but this is what we did years ago."
David Deutchman: Volunteer at a Hospital Neonatal ICU
Sitting idly is not something that 84-year-old David Deutchman of Sandy Springs, Ga., does well. So when he retired as senior vice president of international sales and licensing at a marketing firm in 2000, Deutchman began volunteering as a guest lecturer at a local university.
"I really enjoyed it, but it did not take up much of my time," he says. "Class would run an hour and a half, and it might be three months before I had another guest lecture."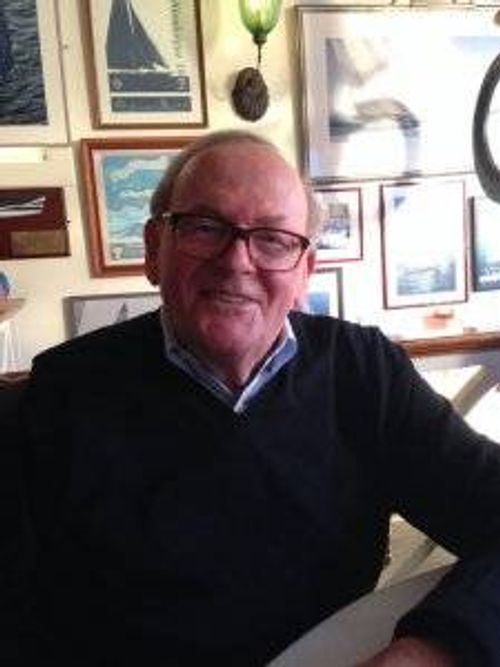 But 14 years ago, between lectures, Deutchman found himself near Atlanta's Scottish Rite Hospital. On a whim, he went inside to learn about volunteer opportunities. A week later, he signed up.
These days, two mornings a week, Deutchman arrives at the hospital and stays for about five hours, volunteering at its neonatal intensive care unit (NICU) and pediatric intensive care unit (PICU).
He had no idea that babies would become his specialty. "One day I found myself holding a three-pound baby, and the nurse saw me," Deutchman says. "She said, 'Wait — you hold babies? Have I got a job for you.'"
In the NICU and PICU, Deutchman provides surrogate human contact to babies who don't have regular visitors. The nurses call him "NICU Grandpa."
"The act of being able to give of yourself like that is very rewarding," Deutchman says. "So many articles have been written about how babies benefit from the human touch, from being snuggled and held and sung to. I like to hold them at least an hour. I might do it with two or three babies over the course of the morning."
If you're thinking about volunteering at a local hospital, approach the volunteer services office.
"I think every hospital in the country uses and appreciates volunteers," Deutchman says. "They don't  have to have any particular skill. They can be assigned a job that's compatible with the skills they have."
Filling your days with meaningful activities can add to your quality of your life, Deutchman says. It has for him. "I go to a hospital two days a week, and those days are the highlight of my week," he notes.
Pam Fields: Fan Relations Staffer at a Ballpark
Pam Fields [no relation to this writer], 66, of Selbyville, Del., has been a baseball fan for as long as she can remember. And she's been working part-time in fan relations at Oriole Park at Camden Yards since the ballpark opened  27 years ago. In 2015, Fields retired from her job as a 1 grade teacher, but she has no plans to give up her hospitality position, which gives her the opportunity to interact with kids all season long.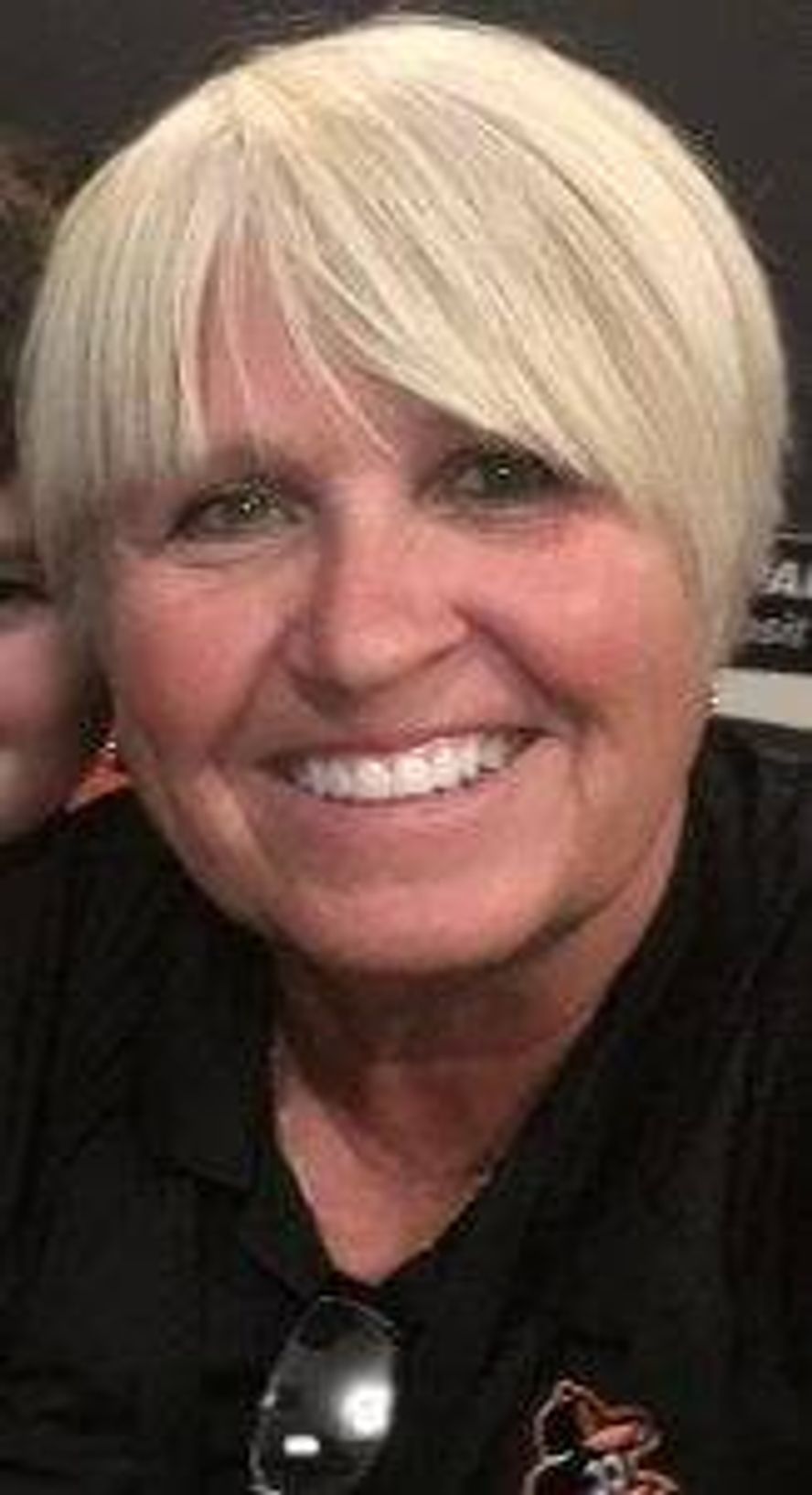 During baseball season, which spans roughly six months, Fields works at slightly less than half of the Orioles home games, held during the afternoon and evening on weekdays and weekends. Her job: helping ballpark guests have positive experiences.
Fields relishes the exchanges that she has with youngsters.
"It's not about whether the team won, it's if they have the pink cotton candy or the blue cotton candy," Fields says. "I always had a sign up in my classroom that said, 'Little things matter' and I've always lived by that."
To make young visitors feel special, Fields hands out stickers and shares tips about how to get players' autographs. She also personalizes certificates to honor birthdays and first visits to Oriole Park.
Fields helps children enjoy the ballpark because she understands that she's part of something bigger. "Parents bringing the kids to the ballpark leave a great impression," Fields says. "Kids who probably went to the ballpark with their parents when they were kids — now they're bringing their kids."
If you'd like to work with a local sports team (Major League or Little League), assess your talents and reach out.
Don't be discouraged if you're older than other volunteers or employees; they'll seek your advice because of your years of experience. "People do come to you," Fields says. "It's a self-esteem builder."