Here Are the Best Cities for Successful Aging
You won't find many Sunbelt places on the Milken Institute's Top 10 lists
Editor's note: This article is part of a year-long project about aging well, planning for the changes that aging brings and shaping how society thinks about aging.
There are an awful lot of lists about great places to retire (Money, Livability.com and Apartments.com to name a few), and some are just plain awful.
But the one that impresses me most — and that I think anyone over 50 ought to review — comes from the Milken Institute nonpartisan think tank. In truth, this biannual list isn't about the best places to retire, it's about the best cities for aging successfully. There's a big difference. "You won't see the word 'retirement' anyplace in the title of our report," says Paul Irving, President of the Santa Monica, Calif.-based Milken Institute.
(MORE: Transforming Life as We Age)
How the Rankings Are Done
The 2014 Milken Institute list, released in November, doesn't just call out places with sunny climates and acres of golf courses. Instead, The Best Cities for Successful Aging researchers pore over 84 data indicators (up from 78 in 2012) in eight categories (from financial to health care to community engagement). Then they weight them on what they — and the Milken Institute's Advisory Committee — determine are the quality-of-life factors that matter most to Americans over 65.
To better reflect what makes a successful-aging city, this year's rankings include new data, such as the average wait time in a hospital emergency room, special needs transportation availability, the number of local movie theaters, the cost of adult day care and the rate of both falls and obesity rates of residents 65 and older.
"No city has the top score in everything," says economist Anusuya Chatterjee, who was in charge of the survey's methodology. "The common theme among the winners is: economic strength, an abundance of health care services, an active lifestyle, access to amenities and intellectual stimulation."
Why rank cities on how well they do helping residents age successfully, anyway? "The vast majority of older people want to age in place, so the idea of spending your 'golden years' by moving to a retirement community in a distant place is a model that has come and gone," says Irving. "The best thing we can do is to strengthen cities to enable people to age where they are, with purposeful lives."
To make its city rankings even more useful, the Milken Institute separates the 100 biggest U.S. metropolitan areas from the 252 smaller ones and then creates rankings for each of those two lists. After all, it's not really fair to compare a place with 3 million people to one with 30,000.
(MORE: How to Choose Your Best Place to Retire)
The Top 10 Cities for Successful Aging among big cities and small cities:
BEST BIG CITIES
1. Madison, Wisc.
2. Omaha, Neb.
3. Provo, Utah
4. Boston, Mass.
5. Salt Lake City, Utah
6. Jackson, Miss.
7. Des Moines, Iowa
8. Toledo, Ohio
9. Austin, Texas
10. Bridgeport, Conn.
BEST SMALL CITIES
1. Iowa City, Iowa
2. Sioux Falls, S.D.
3. Columbia, Mo.
4. Bismarck, N.D.
5. Rapid City, S.D.
6. Ames, Iowa
7. Rochester, Minn.
8. Ann Arbor, Mich.
9. Cheyenne, Wyo.
10. Fargo, N.D.
How the No. 1 Cities Got There
What's so great about the college towns Madison (University of Wisconsin) and Iowa City (University of Iowa)?
The Milken report lauds Madison for, among other things, its high employment growth and low poverty rate for older adults; a low crime rate; quality health care; intellectual engagement at UW; low rates of smoking, falls and diabetes among older people and an abundance of recreational and fitness activities. But Madison is faulted for expensive living and a lack of convenient grocery stores for older adults.
The Milken Institute says Iowa City "nailed it" for having an outstanding health system; a high public transportation ridership rate (among small metros); a relatively low obesity rate; high job growth and many working older adults. It's "an attractive option for encore careers," notes the report.
(MORE: What You Should Know About the 50+ Job Market)
Who's Hot, Who's Not
You may have noticed a preponderance of places in the Midwest in both lists. "They have very strong economies, high rates of employment and are relatively low cost," says Irving. "In some circumstances, they have very strong health systems."
Perhaps surprisingly, not a single Sunbelt city in Florida or Arizona appears in the new Top 10 cities for successful aging. Says Irving: "Some places in the South may not have as strong economics and public transit options as others."
A Separate List for People 80+
Another thing I like about the Milken Institute rankings: its separate lists of cities for Americans age 65 to 79 and for people 80+.
"What a 65-year-old needs and an 80-year-old needs is a little different," says Chatterjee. Certain factors (such as the economy, job opportunities and cultural amenities) matter more to those in their 60s and 70s and others (such as health care) are more significant to those in their 80s or older. So the survey weights criteria accordingly.
Provo (which was No. 1 overall in the Milken Institute's 2012 ranking) is now the No. 1 best big city for people 80+ (it has a low rate of injuries caused by falls, for one thing). And the topflight medical centers of New York, N.Y., Minneapolis, Minn. and Cleveland, Ohio also make the Top 10 for those 80 and older.
Cool Ways Some Cities Help Older Residents
Of course, some features about a great place to age successfully can't be quantified. That's why the Milken Institute's report also cites some innovative local programs helping residents live better lives.
For instance, Age-Friendly NYC has placed benches in New York's "aging improvement districts," with a goal of 1,500 benches by 2015. The Phoenix nonprofit, Duet, lets local volunteers see which older residents need help living independently at home and then provide assistance such as check-in calls and light home repairs. Grandparents Park in Wichita, Kansas is a gathering spot for older adults and their grandchildren, with an exercise station geared to older people.
Progress Is 'Too Slow'
But the Successful Aging report says overall progress fostering age-friendly policies and practices in the U.S. "remains too slow," noting that 80 million Americans will be 65 and over by 2040 — nearly double the number in 2010.
To light a fire under city leaders, the Milken Institute this year invited the nation's mayors to sign its pledge to support successful aging and promise to improve life for their older residents. So far, more than 135 mayors from Akron, Ohio to York, Pa. (including ones from Boston, Chicago, Denver, Honolulu, New York City, Phoenix San Francisco) have signed it.
But signing a pledge is easy. How will the mayors be held accountable? That's up to the local media, residents and community groups, says Irving, adding that the Milken Institute doesn't have the staff or resources to do it.
All of us, Irving believes, need to take the time to evaluate how well our communities are doing as places to age successfully. "What's important is to think about your own life and what's important for you and your family and people like you and then say, 'How's my city doing on that?'" notes Irving.
If the answer is "not so great," mobilize. Who knows, maybe by doing so, you'll help your city make it to the Top 10 in the Milken Institute's next ranking in 2016.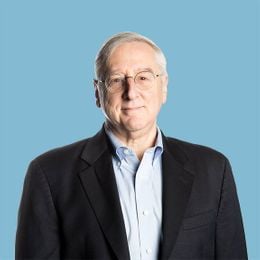 Richard Eisenberg
is the former Senior Web Editor of the Money & Security and Work & Purpose channels of Next Avenue and former Managing Editor for the site. He is the author of "How to Avoid a Mid-Life Financial Crisis" and has been a personal finance editor at Money, Yahoo, Good Housekeeping, and CBS MoneyWatch.
Read More