Here's to 40 Women Over 40
This new list is inspiring, but there's one problem with it
Are you one of The 40 Women To Watch Over 40?
 
Don't stress if you're the right sex and in the demo but didn't make the cut this year. I'm not on it either.
 
I generally roll my eyes at these kinds of honor rolls. Unless of course it's People Magazine's 2014 World's Most Beautiful List or Hollywood's Hottest Bachelors! Just kidding. Sort of.
 
But the Forty Over 40 list, which just came out, is certainly worth checking out.
 
(MORE: What Works for Women at Work Today)
Origins of Forty Over 40
 
It was whipped up by two sharp women: Christina Vuleta, a marketing whiz and founder of the women's career advice forum 40:20 Vision, and Whitney Johnson, the author of Dare, Dream, Do, who is a Harvard Business Review blogger and co-founder with Clayton Christensen of the investment firm Rose Park Advisors. I admire both of them for their moxie, smarts and success.
 
Forty Over 40 began, in 2013, with the mission to change the idea that mid-life means a woman is past her prime and on the downhill slide of her career and sphere of influence.
 
To prove that's clearly not so, this year's honorees range from age 40 to 72 and come from a wide swath of fields including the arts, finance, law, retail, real estate, health care and tech.
 
The goal of the roster, Vuleta told me, is "to create awareness that innovation gets even better with age and to change the stereotype that creativity and disruption are reserved for the young."
 
(MORE: Purpose Prize Winners: Changing the World After 60)
 
Response to 30 Under 30 Lists
 
Vuleta said that she and Johnson saw the 40 Under 40 lists down-aging to 30 Under 30 lists. "There was a sense of 'Yes, that is great, but what about all the great things that women over 40 are doing that just goes unnoticed?'"
 
Forbes' 30 Under 30 list, for example, which bills itself as "a tally of the brightest stars in 15 different fields under the age of 30" says: "This is the time to be young and ambitious. Never before has youth been such an advantage."
 
When you're over 40 and read that (and even moreso when you're over 50), you simply have to shake your head. The truth is: This is the time to be experienced and ambitious. Never before has wisdom been such an advantage.
 
To create their list, the 40 Over 40 founders set out to applaud what Vuleta calls the "under the radar women who were quietly changing the world who weren't at the top of their achievement curve, but rather still had more in front of them and were creating momentum and impact in their work."
 
(MORE: What It Takes to Become a Woman of Influence)
 
40 Inspiring Honorees
 
In truth, I didn't recognize many of the names on the list. So just scrolling through the honorees and taking the time to read their bios was inspiring to me.
 
No, these are not the Sheryl Sandbergs of the world, capturing media headlines, but they are just as influential in my mind. Many of the women feted here have had successful careers and are still at it, while also working to embolden women of all ages.
 
The list of 2014 honorees includes Sallie Krawcheck, 49, founder of the PAX Ellevate Global Women's Index Fund; Ellen Galinsky, 72, President and Co-founder of Families and Work Institute; Alissa Johnson, early 40s, Deputy Chief Information Officer, Executive Office of the President/White House; Carol Fishman Cohen, 54, Co-Founder of iRelaunch; Cindy Gallop, 54, Founder of If We Ran The World and Make Love Not Porn; Farah Mohamed, 44, Founder and CEO, G(irls)20 and Denise Restauri, 60, CEO of GirlQuake and a Forbes.com contributor.
Vuleta and Johnson aren't declaring that these are the most powerful women on the planet. Instead, these 40 are leading and disrupting, professionally and personally. "These are the role models that young women need to see to keep moving forward and see new possibilities. And of course to give 40+ women on the verge…motivation to keep going," said Vuleta.
 
The pair define "disrupting" as "developing new-to-the-world ideas, products and services — playing where no one is playing, creating growth or making an impact in their field of work, community and beyond."
 
The honorees were selected by a panel of 18 judges (male and female) including Wharton professor and author, Adam Grant, and Cali Williams Yost, founder of Flex+Strategy Group/Work+Life Fit (and a 40 Over 40 winner in 2013). They were chosen from a pool of more than 500 nominees.
 
"I think what it says about women today is that they are not seeing age as a barrier," said Vuleta. "They are not only supported by other women but they are supportive of the women behind them. These are not women that want to be the only woman in the room."
 
The Spark From One Winner's Daughter
 
I'm grateful the list introduced me to some amazing women over 40.
 
For example, if 40 Over 40 hadn't hit my radar via the social media noise on my Twitter feed, I might never have learned about the extraordinary work of Kimberly Bryant, 47, a biotech engineer who is the Founder and Executive Director of Black Girls CODE. And 40 Over 40 isn't the only one honoring Bryant. Last year, The White House named her one of 11 "Champions of Change" in tech.
 
Bryant's group is a three-year-old nonprofit dedicated to introducing girls of color (ages 7 to 17) to technology and computer programming through after-school programs and workshops. It teaches girls the skills, and gives them the self-confidence, to pursue careers in robotics, game design and app development.
 
Bryant was spurred to start Black Girls CODE after her daughter Kai told her that at middle-school computer science camp (where Kai was one of a handful of girls and the only black girl), the teachers seemed to pay more attention to the boys. Bryant herself was struck by the paucity of minorities in the start-up world in San Francisco, where she was considering moving.
 
Her Black Girls CODE startup was a risk and is probably nowhere near as profitable as a biotech business she might have launched. But it's one of the most rewarding things she's done.
 
I asked Bryant how the 40 Over 40 honor made her feel.
 
"Oftentimes, as women leaders, the expectation persists that our glory days as innovators and creators end either after our kids leave the nest or after we hit 30." she noted. "I've been blessed to pursue and follow my passion well past that age and firmly believe I have much more to contribute to making the world a better place."
 
Bryant added: "I'm happy that Christina and Whitney continue to highlight women like me who are just reaching our stride and who continue to defy the odds of what success after 40 looks and feels like."
 
My One Problem With The List
 
I do have one bone to pick 40 Over 40. It's the "Over 40 part."
 
While the list says it "aims to reward the achievements of women over 40 who are not ready to rest on their laurels," there were only eight honorees in their 50s, just three in their 60s and only one (Galinsky) in her 70s.
 
In other words: just 12 of the women were 50+. I would've thought there'd be more and, frankly, would've liked to have seen that.
 
I asked Vuleta whether she and Johnson wished they had more women in their 50s and 60s on their list. She indicated that perhaps this was a glitch in the marketing for nominations which was blasted out mostly via social media contacts and outreach to corporations they knew.
 
"Yes, people think we mean 40 to 49, but it's for all ages. We're happy to have some 60s and 70s, but would love to see more," she said.
 
Maybe next year.
 
The Importance of Mentoring
 
One of the main takeaways from the 40 Over 40 list is the refrain of mentorship that runs through these women's stories.
 
I believe that having mentors — women or men — to help guide your path (whatever your age) makes a huge difference in your ultimate success in life.
 
We all need support to achieve our full potential. Having someone you trust and respect to cheer you on and offer smart advice can make your goals achievable and make the failures somehow not as harsh.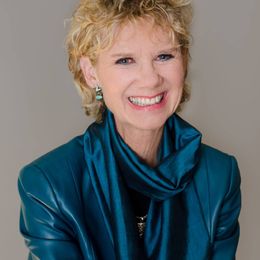 Kerry Hannon
is the author of Great Pajama Jobs: Your Complete Guide to Working From Home. She has covered personal finance, retirement and careers for The New York Times, Forbes, Money, U.S. News & World Report and USA Today, among others. She is the author of more than a dozen books including Never Too Old to Get Rich: The Entrepreneur's Guide to Starting a Business Mid-Life, Money Confidence: Really Smart Financial Moves for Newly Single Women and What's Next? Finding Your Passion and Your Dream Job in Your Forties, Fifties and Beyond. Her website is kerryhannon.com. Follow her on Twitter @kerryhannon.
Read More