Hey, Girlfriend: Let's Talk About Money
Women discuss nearly everything with one another — except finances. It's time to change that.
When my 50-something girlfriends and I talk about money, it usually involves something like how much we saved on a great pair of shoes, an unbelievably low airfare we scored shopping around online or a local hairdresser who doesn't charge an arm and a leg.
We never discuss the deeper money issues that can help us achieve our financial goals, like investing, insurance or estate planning. But that's what we should be talking about.
(MORE: The Big Money Mistake Many Americans Are Making)
Women: Chief Financial Officers at Home
As I blogged previously on Next Avenue, women are typically the chief financial officers of their households, paying the bills, cutting the tuition checks and on and on (they're generally not managing the investments, though). So why aren't we helping one another manage our finances better?
We have to stop tabling discussions about money with friends if we want to achieve long-term financial security. From my experience, women tend to learn the most when they talk things out.
Prince Charming Isn't Coming
I was reminded of this during a recent She Makes Change webinar presented by the Women's Philanthropy Institute at the Center on Philanthropy at Indiana University. One of the panelists, Barbara Stanny, author of Prince Charming Isn't Coming: How Women Get Smart About Money, was adamant that women need to have more conversations with one another about personal finances and investing.
"The more we can talk about money with our girlfriends, the better," she said. "If you can ask things like 'What mutual fund have you bought?' or 'What are you doing in this economy?' — it's very powerful."
Stanny, whose father was the "R" in H&R Block, concedes she lived her life in a financial fog until a disastrous divorce prompted her to write the Prince Charming book. Today, she offers coaching and seminars to help women build confidence about their finances.
"I believe we could demystify money for every woman by simply talking openly about finances, regardless of how uninformed we may feel," Stanny said.
I agree.
Why We Don't Talk About Money
I think one reason we don't talk about money with our girlfriends is that we find the subject uncomfortable. We're hardwired not to discuss it. In my family, when I was growing up in the '60s and '70s, we talked a lot around the dinner table about my dad's business and the companies he consulted for. Our family's finances and investments? Not a word.
Some of us feel we don't know enough about personal finances and are afraid to reveal that; if you haven't taken charge of the investment side of your family's finances, you're less inclined to discuss the topic. We're also fearful of divulging how well we're doing (or not doing).
But we don't seem to have any trouble bragging about bargains we've found. That was the soul of my mother-in-law's life. She could find one anywhere and boasted with great aplomb about it.
Smart investing and financial planning, however, has been left behind closed doors for many of us, as it was for my mother-in-law. (When she died two years ago, at 85, we discovered that she was actually a pretty good investor. She just never mentioned it.)
The 'Female Financial Paradox'
As Geraldine Sealey recently wrote in a Real Simple article posted on Time's Moneyland site, many of us boomer women are "part of a phenomenon that some money experts have dubbed 'the female financial paradox.'"
Sealey admits she followed the crowd. "Like millions of other women, I was perfectly happy to pinch pennies and hunt down sales," she wrote, "yet I couldn't muster the slightest interest in big-picture financial planning."
Sadly, the financial services industry doesn't do much to help. Many advisers continue to intimidate and scoff at women, leading to a rocky relationship.
So, do me a favor: Make a resolution (even if it isn't Jan. 1) to start talking money, girlfriend to girlfriend. Here's how:
3 Ways to Talk More About Money
1. Make money a regular topic of conversation with your most trusted girlfriends. You don't need to plunge right into which stocks or mutual funds you're investing in. Take it slowly.
Begin by asking for tips on a financial topic that you want to know more about. Women love to give advice; you and your friends probably do it all the time, recommending the best local stores, doctors and restaurants.
A few possible subjects: how to shop for long-term care insurance, where to earn more on your savings, the pros and cons of refinancing a mortgage, whether to cut back on life insurance, how to lower caregiving costs for your parents — the big-ticket items that mean a lot as we get older. Once you and your friends get comfortable talking about things like these, you can then venture into discussions about investing, which might motivate the less-experienced to dip their toes in.
Ask about articles they've read and casually mention any you've seen. You might even suggest financial writers to follow on Twitter or Like on Facebook. Then, you can chat about what you've gleaned from their postings. The key is to weave money into the fabric of a routine chat.
2. Start a money book club. Women love book clubs; I get asked to join them all the time. The good thing about a money book club is that it can force you to read books you might never have picked up on your own.
If possible, invite a local financial author or financial journalist from the local paper (or its website) to stop in for a session. A free meal might be the only lure you need.
3. Create a money-circle discussion group. "Women are good at conversations and listening," says Peg Downey, a founder of Directions for Women, a financial education and consulting firm based in McLean, Va. (The site offers a $39 webinar on how to organize a money circle.) A money-circle group lets you and your friends institute regular conversations about finances; I encourage you to invite younger women into the circle, too.
Downey suggests starting the circle discussions by sharing such stories as what each of you was taught about money as a child, your first money experiences, how your parents handled money and your worst money mistakes.
Then, move into conversations about recent money moves you've made, encouraging one another. "Women will discover their commonality this way, and also start to feel safer about broaching additional topics," Downey says.
Above all, make your money klatches positive. Don't get suckered into complaining about money matters or ways to defend your purchases to your husbands or partners.
And don't let the money discussions devolve into any kind of competition.
In my experience, men consider investing to be a game; often, bragging seems to be the tenor of their money conversations. But it's not about who's smarter or richer. It's about how we'll reach our financial goals together.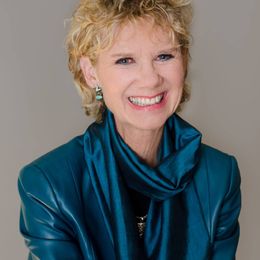 Kerry Hannon
is the author of Great Pajama Jobs: Your Complete Guide to Working From Home. She has covered personal finance, retirement and careers for The New York Times, Forbes, Money, U.S. News & World Report and USA Today, among others. She is the author of more than a dozen books including Never Too Old to Get Rich: The Entrepreneur's Guide to Starting a Business Mid-Life, Money Confidence: Really Smart Financial Moves for Newly Single Women and What's Next? Finding Your Passion and Your Dream Job in Your Forties, Fifties and Beyond. Her website is kerryhannon.com. Follow her on Twitter @kerryhannon.
Read More