8 Historic U.S. Hotels That Will Take You Back in Time
These famous properties offer a glimpse into the past
1 of 10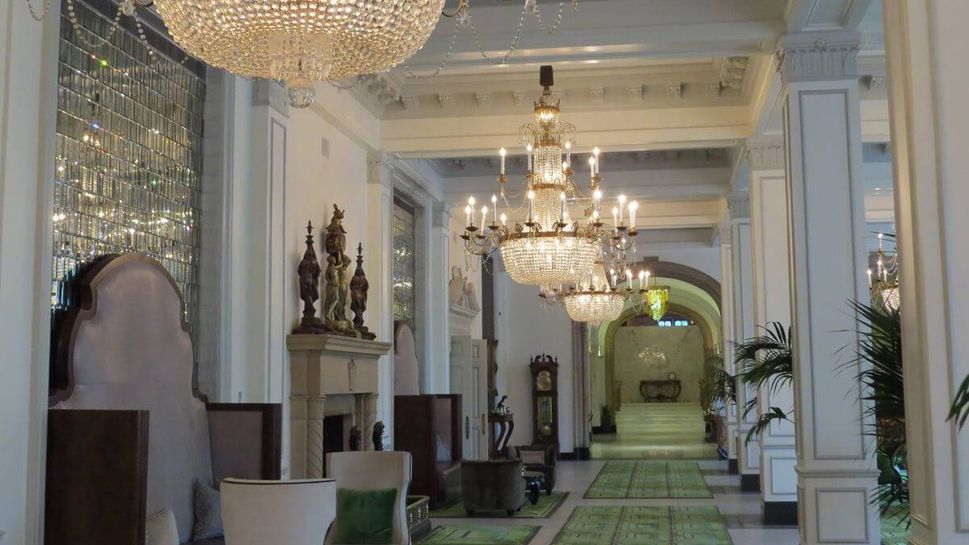 Jim Twardowski
Why settle for an ordinary hotel when you can stay at a property with a past?
Hundreds of historic hotels welcome guests every day and transport them to a bygone era. The locations are as diverse as America with lodging in national parks, thriving city centers, beautiful beachfronts and small towns. Whether you enjoy admiring the architecture or walking in the footsteps of famous characters, hospitable historic hotels promise one-of-a-kind-surroundings. Travel back in time on your next vacation.
In the following  slideshow, you will find a selection of eight U.S. hotels where you can relive history.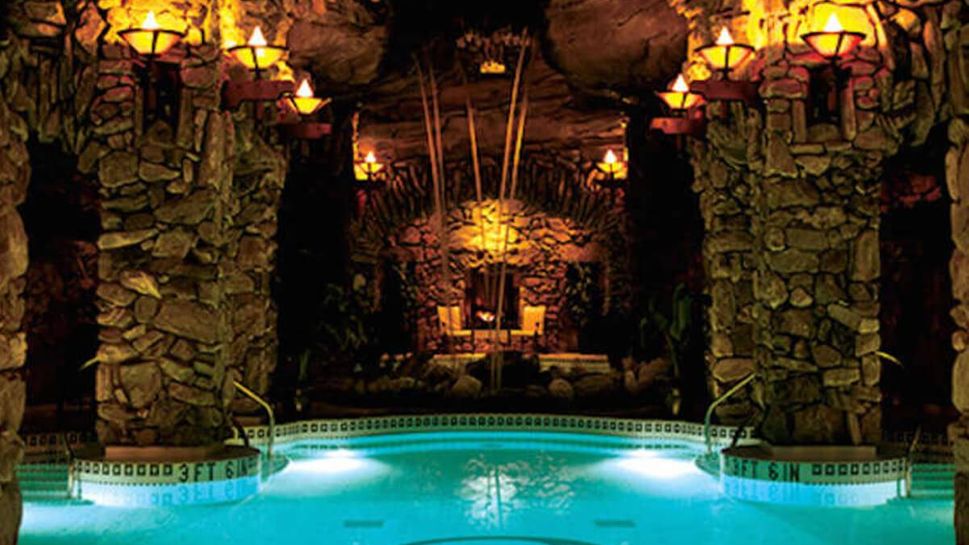 Roadtrippers
Omni Grove Park Inn
Asheville, N.C.
The understated luxury resort, designed to seamlessly blend with the environment, provides stunning views of mountains and sunsets from the terrace. To build the hotel, hundreds of mules, wagons and ropes were used to pull massive granite boulders — some weighed more than 10,000 pounds. The lobby, known as The Great Hall, features a 24-foot ceiling and two  14-foot fireplaces. Opened in 1913, the hotel now boasts an 18-hole mountain golf course, subterranean spa, hiking trail and a 50,000 square foot sports complex.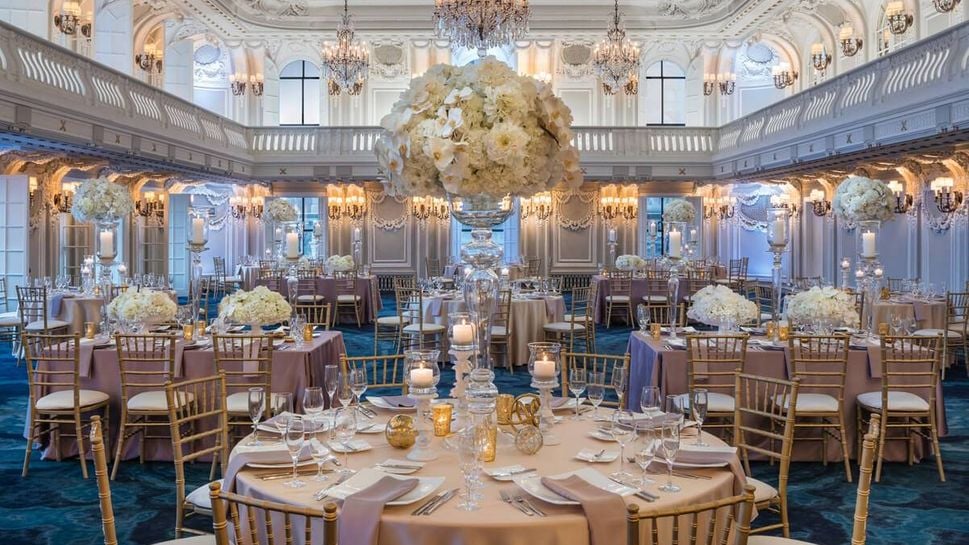 The Blackstone
The Blackstone Chicago, Autograph Collection
Chicago
The arched marble street facade, rich ornamentation and sloping curbed French roof of this 1910 structure sits on a section of Michigan Avenue recently designated "The Cultural Mile." The Beaux-Arts beauty has played host to a dozen presidents, notorious mobsters and Hollywood stars. A $12 million restoration last year enhanced the boutique property. Guests can tap on an old-fashioned typewriter in the lobby, sit in a barber chair from Al Capone's era and peruse an Art Hall of rotating contemporary exhibits. There's nothing stuffy about this modern hotel with a past.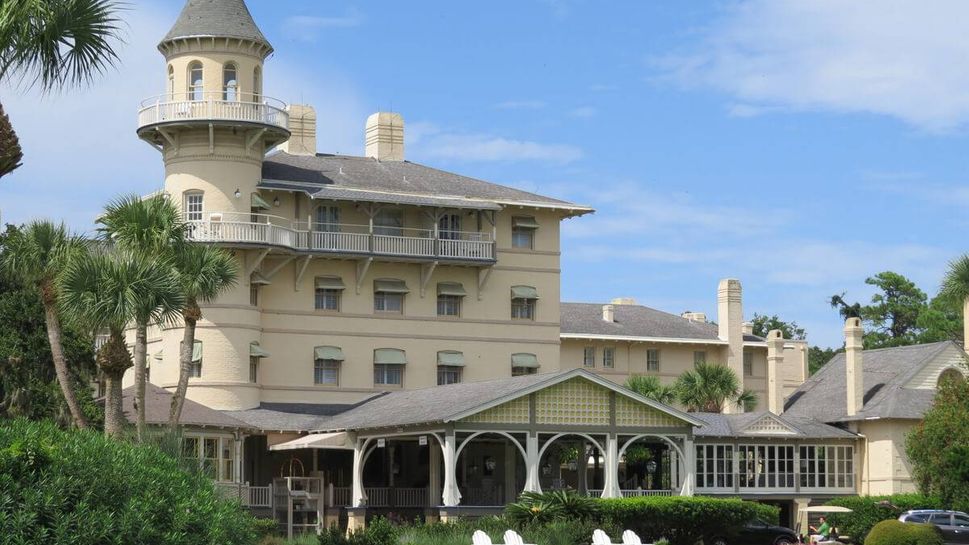 Jim Twardowski
Jekyll Island Club Resort
Jekyll Island, Ga.
On Georgia's Golden Isles, the Victorian landmark, surrounded by moss-draped oak trees, once served as an exclusive winter hunting retreat for some of America's wealthiest families — Pulitzer, Morgan, Rockefeller and others.  Built in 1888, the bluebloods spent decades lounging on the island where they played golf, tennis, bocce and croquet. Today, this secluded family-friendly vacation spot offers resort amenities surrounded by nature and nine miles of unspoiled shoreline. Take a tram tour and see 34 of the original buildings, or bike along the island's more than 20 miles of trails.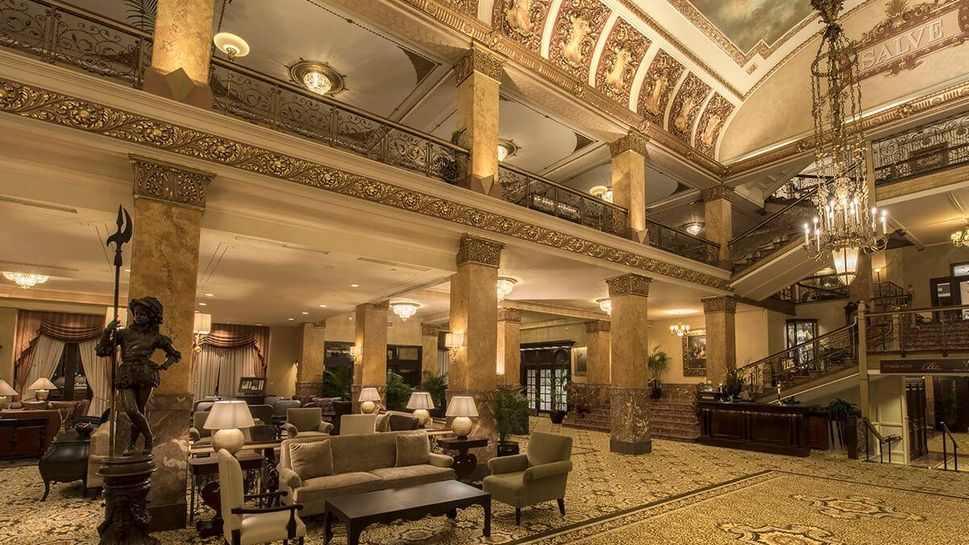 Pfister Hotel
The Pfister
Milwaukee
Envisioning a "Palace for the People," Charles Pfister and his son dreamed of building a luxury hotel for the Midwest. The downtown Romanesque Revival property marks its 125th anniversary this year. The bustling lobby with a painted mural on the vaulted ceiling, sparkling chandeliers, marble columns and a grand staircase is stunning. A priceless collection of Victorian art pieces adorns the public spaces. Every year, the hotel proudly supports an artist- in-residence with a lobby-level studio. Magnificent views of Lake Michigan are best seen from the 23rd floor martini and wine bar.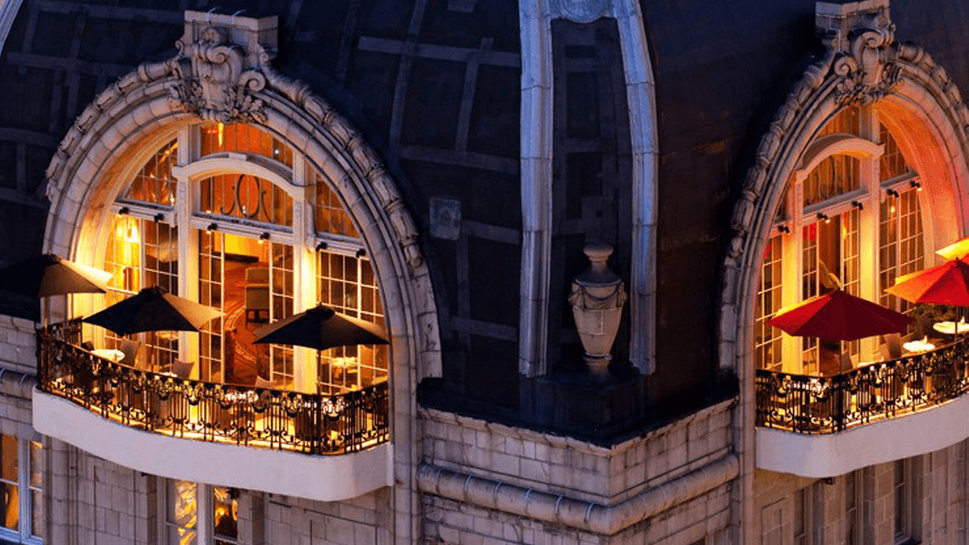 The Bellevue Hotel
The Bellevue Hotel, The Unbound Collection by Hyatt
Philadelphia
The "Grand Dame of Broad Street" has not one, but two, 36-foot domed rotundas crowning this French Renaissance landmark. Inside, the XIX (Nineteen) Restaurant with floor-to- ceiling arched picture windows, stained glass skylights and four curved stonework balconies wrapped in wrought iron create the setting for an unforgettable dinning experience. The hotel is nearly a century old and guest rooms look out on the famed Avenue of the Arts in one of America's most historic cities.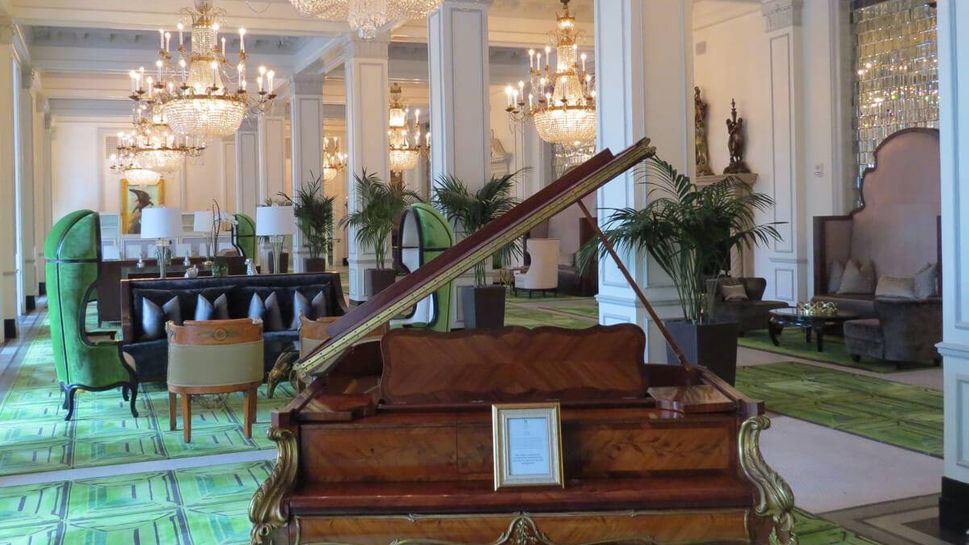 Jim Twardowski
The St. Anthony, a Luxury Collection Hotel
San Antonio
San Antonio's first luxury hotel opened in 1909 and sits a few short blocks from the Alamo. The designated National Historic Landmark underwent a meticulous renovation blending timeless elements with modern amenities. A glass-enclosed sunroom with arched windows overlooks the hotel's front yard  —Travis Park.  Step into the lobby where chandeliers (almost identical to those on the Titanic) illuminate the sculpted columns, the grand staircase and original Calcutta marble floor. Anchoring the room is a 1924 Hamburg Steinway concert grand piano, which the Russian government ordered for its Paris embassy. The opulent decor mixed with contemporary furnishings creates a glamorous setting.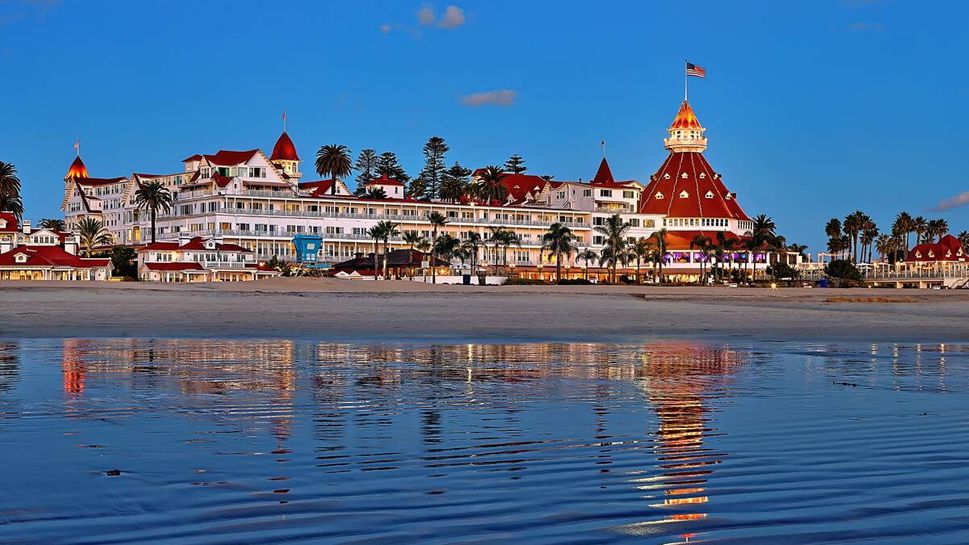 Hotel Del Coronado
Hotel del Coronado, Curio Collection by Hilton
San Diego
Celebrating its 130th anniversary, the seaside resort is where Marilyn Monroe frolicked in the sand while filming Some Like It Hot,  one of America's most beloved comedies. Opened in 1888, the signature architectural element is the red roof turret which is almost 10 stories high.
Over the decades, the hotel has played host to a parade of movie stars including Gloria Swanson, Errol Flynn, Charlie Chaplin, Rita Hayworth, Bing Crosby, Judy Garland, Lucille Ball, Cary Grant, Katherine Hepburn, Steve Martin, Frank Sinatra, Brad Pitt and dozens more.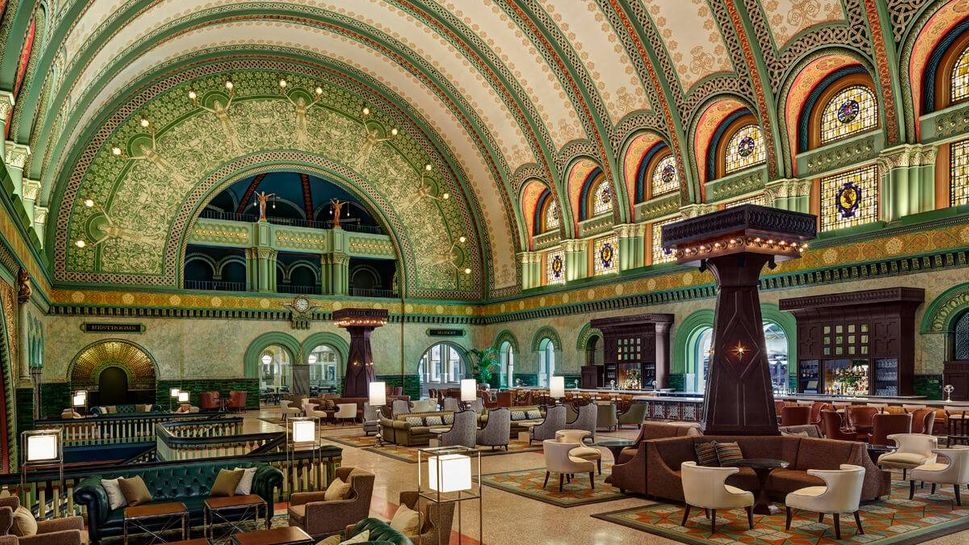 St. Louis Union Station Hotel
St. Louis Union Station Hotel, Curio Collection by Hilton
St. Louis
Dating back to 1894, the train station expanded over the years and at its peak served as many as 100,000 passengers a day. As air travel took off, railway travel declined and ceased operations at Union Station in 1978.  After millions of dollars and multiple renovation projects, the station was converted to a hotel and is again welcoming travelers. A sweeping archway, Tiffany window and original mosaics adorn the property. The daily Grand Hall Light Show beams 3-D animation on the 65-foot tall lobby ceiling. The delightful show is set to music and narrated by actor and St. Louis native John Goodman.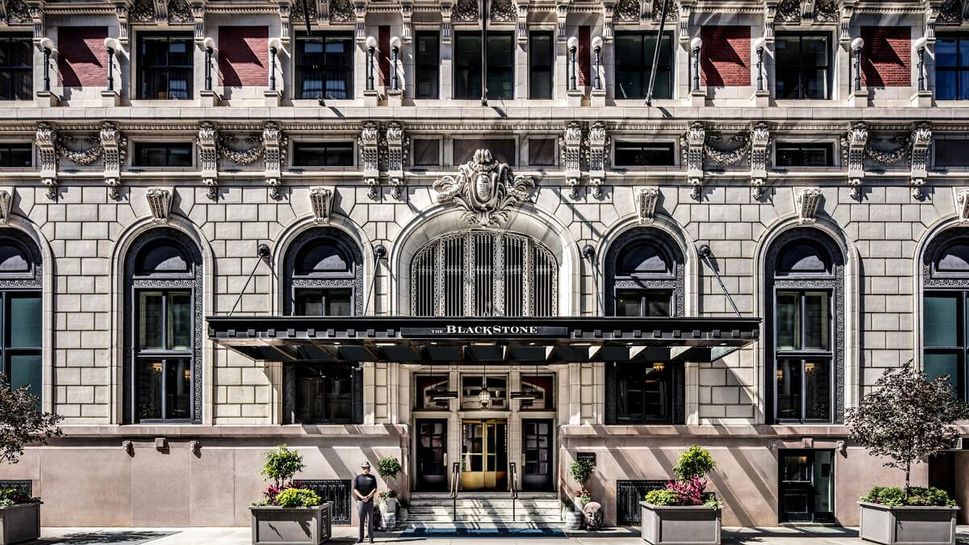 The Blackstone
Every historic hotel has an interesting story to share and some even conduct tours. To find a historic hotel, search the Historic Hotels of America's directory of more than 300 properties. The organization is an official program of the National Trust for Historic Preservation. To find non-member historic hotels, consult the Convention and Visitor Bureau of the destination you plan to visit.