With HIV/AIDS, What Does Successful Aging Look Like?
Researchers aim to learn what's possible for the first group aging with HIV
(Editor's note: This story is part of Still Here, Still Positive: A series on the first generation of Americans aging with HIV/AIDS, with support from The John A. Hartford Foundation.)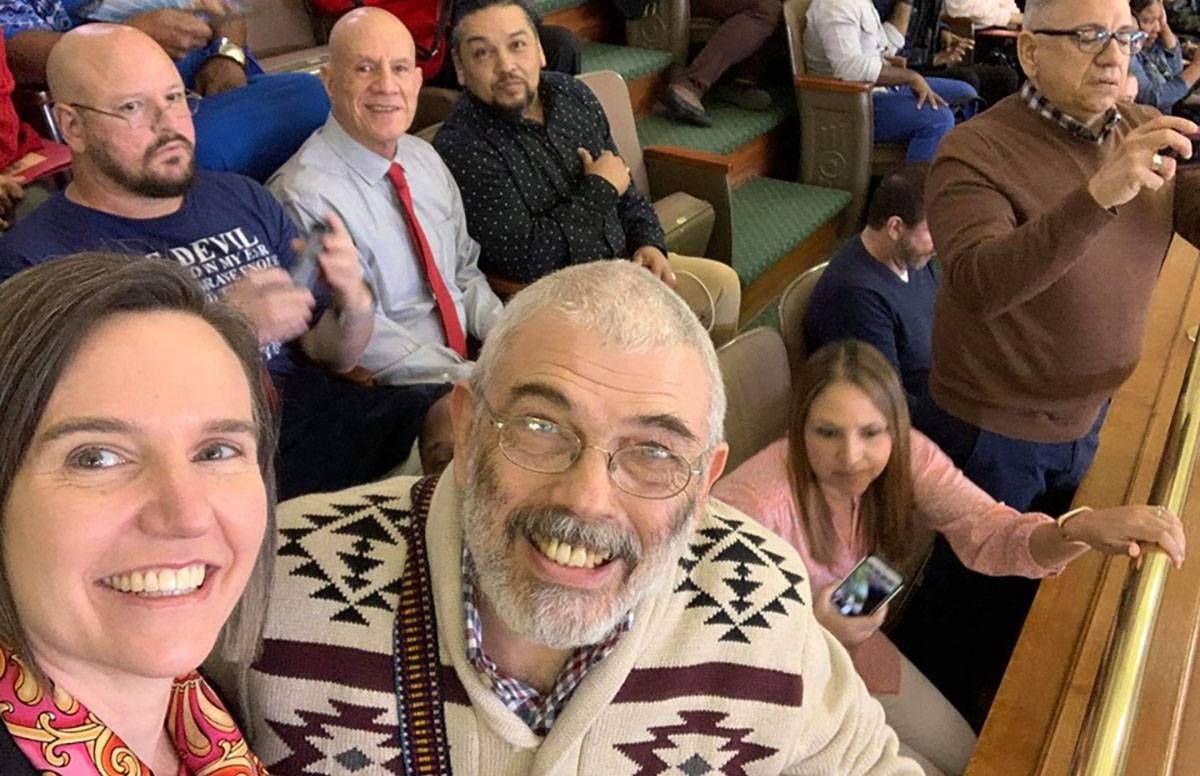 At 62, Hugo Sapién is seriously considering going back to school to earn a master's degree in theology. In his younger days, this is something he would have never considered — not for lack of interest, but because he didn't think he'd live long enough to even finish his undergraduate degree.
"I thought there's no way I'm going to make it," Sapién, of San Antonio, says. "I wouldn't make any long-term plans."
Within the last several years, HIV researchers have turned a focus to not only aging with HIV, but aging successfully with HIV.
This was the mid-80s, when Sapién suspects he acquired HIV (he wasn't diagnosed until 1995). Treatments for the virus were sprouting up with mixed effectiveness. Death was a real — if not likely — possibility for someone with HIV/AIDS.
"There was no real hope for the future," Sapién says.
But the landscape is different now. Those who survived the turbulent years of early treatment development are now living futures once unimaginable. After completing his master's, Sapién hopes to be a religious educator for the next several decades of his life.
The First HIV-Positive People to Age
HIV-positive people heading into their 50s, 60s, 70s and beyond are the first HIV-positive people to do so. While the general population can look at their elders for an understanding of what's to come from old age, there exists no baseline, no framework and no reference points for what the HIV-positive community can expect, and what's possible, in growing older.
Within the last several years, though, HIV researchers have turned a focus to not only aging with HIV, but aging successfully with HIV.
Among those growing older with HIV/AIDS, there are high amounts of comorbidities (arthritis, hepatitis, neuropathy and hypertension, among others) and lasting significant mental health effects from decades of stigma and discrimination. Based on this, living well as an older person with HIV might seem unattainable.
"So, there was this big question: Can you age successfully with HIV? We found that yes [you can]," says Anna Rubtsova, research assistant professor at Emory University's Rollins School of Public Health in Atlanta, whose work is primarily on women aging with HIV.
Once researchers know aging well with HIV is achievable, they can then concentrate on learning about the varied realities of successful aging with HIV and recommend ways to replicate and foster it in public health and clinical settings.
Aging With HIV/AIDS: A New and Developing Field
Charles Emlet has spent his entire career researching HIV/AIDS and aging, yet he describes it as a "relatively new phenomenon."
"We've been looking at aging as a process for hundreds of years, but for this group of people we're barely twenty-five years into it," says Emlet, a professor of social work at the University of Washington Tacoma.
Past research generally defined the notion of successfully aging as freedom from disease and disability, which of course completely excludes from the equation those living with HIV/AIDS and other chronic conditions.
"To suggest that in order to age successfully, one must age in the absence of disease is unrealistic if not ageist, ignoring the diversity that exists in the health of older adults," reads a 2016 paper from a team of researchers including Emlet on approaches to successful aging in older adults living with HIV in Ontario, Canada.
"A lot of us feel more liberated now with the new meds and that we may actually have more of a life left where we can be more free with our decisions."
Models to measure successful aging require adjusting when applied to a population like older people with HIV/AIDS.
"We're not talking about a level playing field here," says Emlet. "Successful aging vs. not is a binary way of thinking, and I think that is somewhat false. It's more about: Do you have these challenges? And these challenges are probably harder and more complex and more difficult than other people. But it doesn't prevent you from aging successfully. So, what are the strategies for doing that?"
Emlet says without commitment to understanding quality of life for older people with HIV/AIDS, that entire population of around half a million people are "essentially being written off."
He and other researchers like Rubtsova are still in the beginning stages of uncovering how successful aging is defined — and who defines it.
What's Known to Date
In much of Rubtsova and Emlet's research, data on aging successfully with HIV/AIDS is collected via self-assessment ratings and interviews. That means the participants largely self-define aging well.
Themes related to successful aging revealed in Emlet's 2016 Ontario study included resilience strategies and challenges, social support and environmental factors like changes to financial support benefits. Stigma and struggles to maintain health were identified as impediments to successful aging.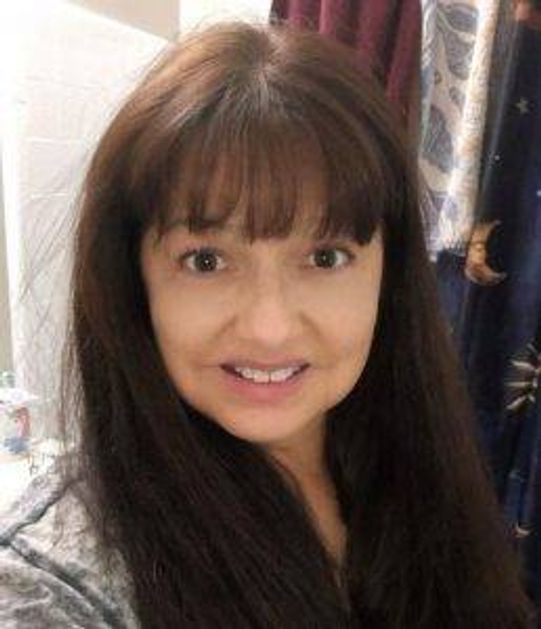 For Stella Blissett, a 57-year-old in Mesa, Ariz. who's been living with HIV for 27 years, successful aging means being as healthy and happy as possible and "finally" being at peace.
"Living with HIV, especially those of us diagnosed way back when, we've suffered and jumped through a lot of hoops about whether we're going to live," she says.
Blissett had to leave both her job as an academic adviser and her master's program in psychology in 2007 when her cognition was impacted by HAND (HIV-associated neurocognitive disorder) and she struggled with memory and focus. She was placed on disability.
Now that Blissett has rebuilt her cognitive function with the help of new, more effective HIV medications, she'd like to also rebuild her career. But she worries about accessing the health care she needs through an employer.
"Could I find health care that's going to pay for my meds? You have to make sure that company has the health insurance to hold you, and that's my biggest problem," she says.
Blissett speaks of reinvention and another chance at life, now that living longer and living well is a prospect within reach.
"This time, for a lot of us, even though we have lingering side effects from the meds we took early on, a lot of us feel more liberated now with the new meds and that we may actually have more of a life left where we can be more free with our decisions," notes Blissett.
Sapién concurs.
"Once you manage the HIV portion, aging should be about thriving," he says. "There's a lot to look forward to if you have the right perspective."
Giving Back and Community
A recurring theme in Emlet's research on successful aging with HIV/AIDS is the importance of giving back to community. Doing so was associated with both resilience and mastery among those interviewed.
"There is that sense of a community elder, and what a wonderful way to frame that — that you're a survivor and an elder in this community, and you can pass your experience, both positive and negative, down to people who are younger than you," Emlet says.
This concept of giving back is part of 53-year-old Xio Mora-Lopez's outlook on success. Mora-Lopez has lived with HIV for 26 years and resides in West New York, N.J.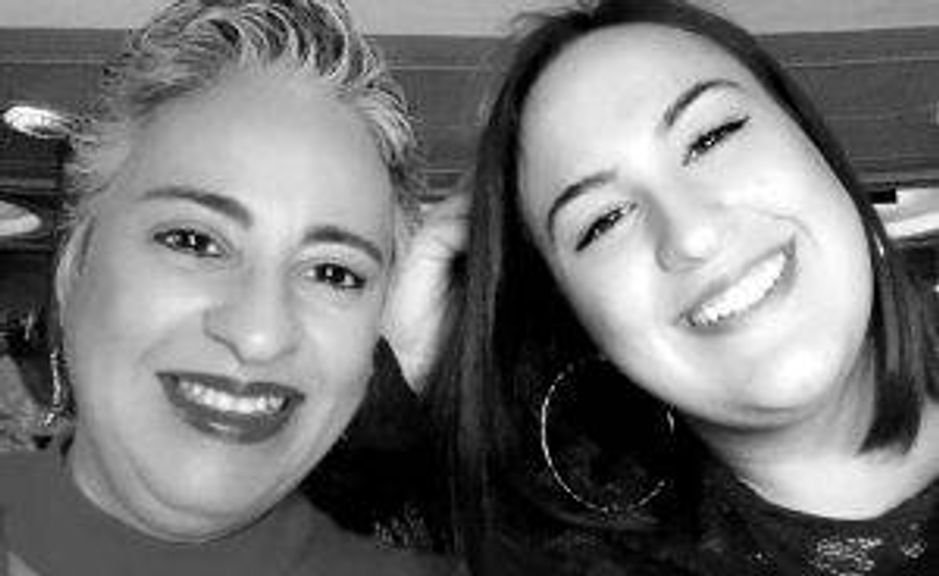 A former medical technologist, Mora-Lopez is now a board member for Buddies of New Jersey, the HIV/AIDS service organization she volunteered with for the past three years.
"I have the insight of the medical professional turned patient turned advocate, so I give them the perspective of those three areas," she says. "To me that's huge, because we need a voice."
Sapién, too, engages with community via advocacy work. He was a member of the Ryan White Planning Council, which guides the use of HIV supports, and has spoken at area schools about living with HIV/AIDS.
Applying Research to Help Others
Emlet underscores the need to recognize that even within the population of older people with HIV/AIDS, there is a significant range of lived experiences, wants and needs.
"I think one of the challenges is how to acknowledge, celebrate and recognize the diversity in this population, and at the same time find things that make sense and generally work," he says.
Now that research has shown that successful aging with HIV/AIDS, while defined differently for everyone, is within reach, the next step for people like Emlet and Rubtsova is to design ways to use this information to help people aging with HIV/AIDS more broadly and in more formalized ways.
Since community engagement is found to be part of successful aging with HIV, Emlet wonders if a program could be developed where peer counselors help others develop strategies for aging with HIV — not unlike the AIDS buddy programs piloted in the 1980s where volunteer buddies would visit and call "clients" to provide aid and peer support.
"You've got people who are aging successfully organically, and it's quite possible that we can help people that aren't," says Emlet.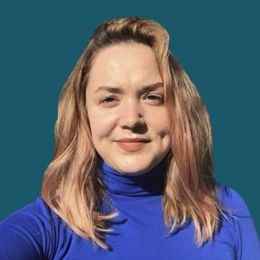 Grace Birnstengel
was an editor, reporter and writer for Next Avenue. She focused on in-depth storytelling and the intersections of identity and aging.
Read More