Honoring Queer Artists Who Paved the Way in the Comics World
The new documentary 'No Straight Lines: The Rise of Queer Comics' profiles trailblazers of the genre
For LGBTQ people who came of age in the '70s, '80s and '90s, queer comics helped open a window into the communities they could create in the real world.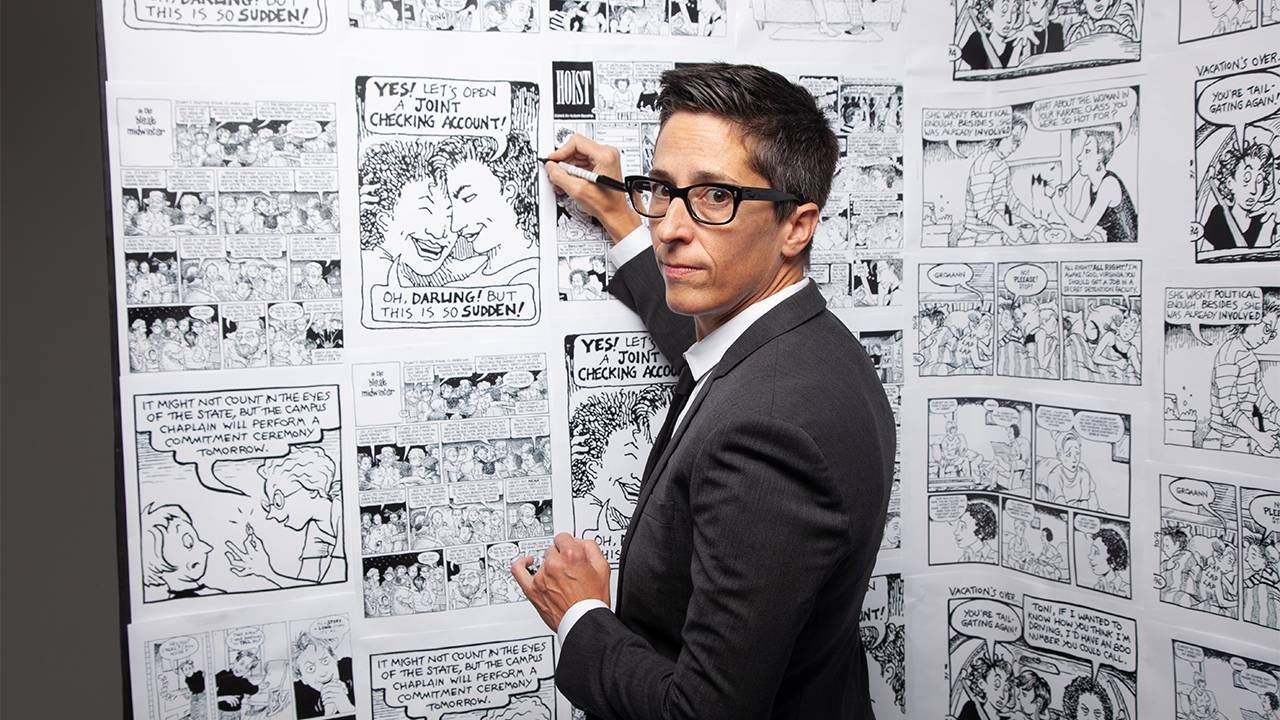 A group of groundbreaking artists used queer comics to depict a range of experiences, from the first black LGBTQ superheroes to the everyday lives of lesbians, at a time when LGBTQ people were often misrepresented or ignored.
"I hope the film will serve as a fresh vehicle to tell queer history to a new generation."
The new documentary, "No Straight Lines: The Rise of Queer Comics," tells the stories of five pioneering artists in the genre –– Alison Bechtel ("Dykes to Watch Out For," "Fun Home"), Rupert Kinnard (Cathartic Comics), Howard Cruse ("Wendel," "Stuck Rubber Baby"), Jen Camper ("Rude Girls and Dangerous Women," "Juicy Mother") and Mary Wings (Come Out Comix).
The film frames interviews with these groundbreaking creators with a Greek chorus-style device of young queer comics artists talking about the impact of their work and the evolution of the medium.
Comics as Living History
Directed and produced by Peabody Award-winner Vivian Kleiman, "No Straight Lines" premiered at the Tribeca Film Festival, and won the Grand Jury Prize for documentary feature at the 2021 Outfest Los Angeles. There are additional screenings planned for November in Paris, London, Montreal, New Mexico and Boston, among other places. Check the website for updates on screenings and where to stream or watch the film.
For Kleiman, exploring the world of comics offered a way "to chart the historical trajectory and diversity of queer life."
"I hope the film will serve as a fresh vehicle to tell queer history to a new generation," Kleiman says. "At the same time, I also made the film for all the young people out there who are struggling with self-acceptance, so they won't feel so alone, because queer comics made our lives visible."
The film draws inspiration from the first-of-its-kind anthology, "No Straight Lines: Four Decades of Queer Comics," which was edited by Justin Hall, a producer of the documentary.
Seeing Yourself in Comics
Hall, an associate professor of comics at California College of the Arts, is also a comics artist himself who remembers falling in love with the medium through "The Adventures of Tintin" and "Wonder Woman."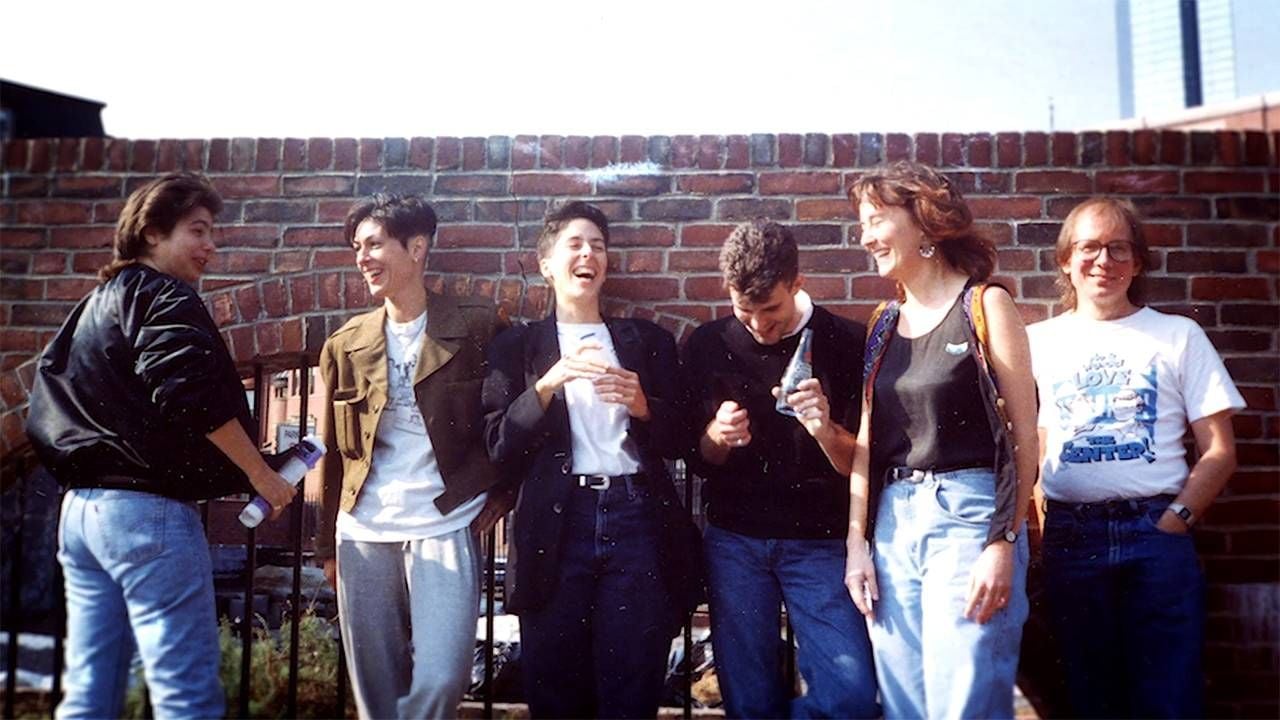 "Comics have always been central to my life, and I've wanted to make them as long as I can remember," he says. "I was obsessed with Maggie and Hopey, the punk girl couple from the early 'Love and Rockets' comics, and I think that led me to discover the queer underground being created by folks like Howard Cruse and Roberta Gregory."
"The idea of telling unfiltered stories of one's own queer existence, back when our stories were so hidden, was incredibly inspiring and exciting. It made me even more obsessed with the comics medium, as I saw it could be a vehicle for radical self-expression and DIY production," Hall adds.
Each of the five featured artists has approached the genre differently:
Besides her long-running "Dykes" strip, Bechdel is the author of the best-selling graphic novel, "Fun Home," which was adapted into a Tony-winning musical
Kinnard broke new ground with the first regular LGBTQ African-American comic strip characters, the super hero Brown Bomber and his lesbian partner Diva Touché Flambé
Cruse, who died in 2019, served as founding editor of the Gay Comix series and is considered "the godfather" of queer comics
Camper is known for her strong female characters and her work as the founder of the biennial Queers and Comics conference
Wings is credited with publishing the first lesbian comic book and has written a series of Emma Victor detective novels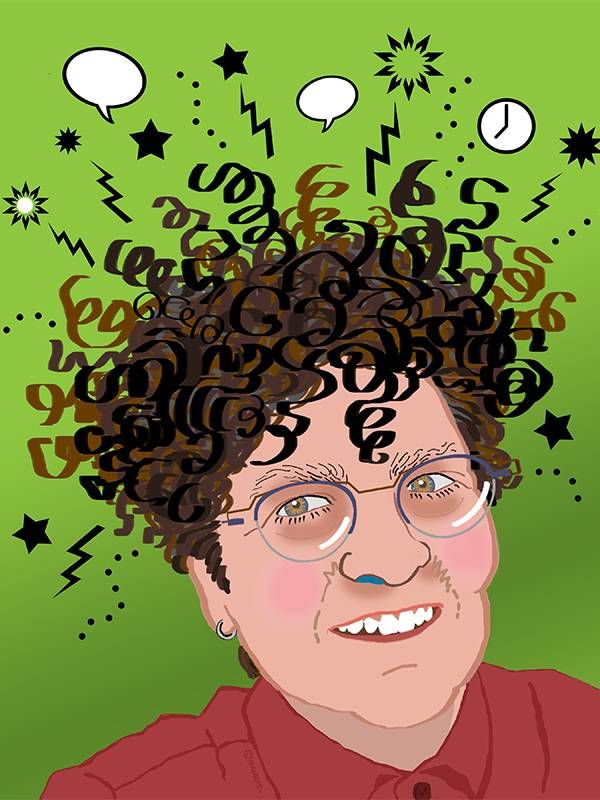 "We wanted to make sure that these creators were given their due, and that their historical and artistic legacies were given the spotlight they deserve," Hall says. "This was, of course, especially important in the case of Howard Cruse, who tragically died before the release of the film. He was undeniably one of the greatest cartoonists of his generation and his magnum opus 'Stuck Rubber Baby' is, in my mind, the closest thing we have to the 'Great American Graphic Novel.'"
Because of his gayness, however, Hall adds, "he was consistently marginalized in comics history. We want this film, which is dedicated to his memory, to help cement his legacy as one of the great American storytellers."
Bringing 2-D Comics to Life
The film took 10 years to complete. Hall and filmmaker Greg Sirota initiated the project, before bringing in Kleiman six years ago. One of her challenges was how to convey a two-dimensional art form in a three-dimensional medium.
"I wanted the filmic approach to reflect the subject matter, but comics are a flat, two-dimensional art, which can be dull with the repetition and predictableness when presented in a sequence," Kleiman explains. "So we added motion to many of the images. At the same time, after a certain amount of experimentation, I observed that text in the comics was very hard to read while someone is talking in the film. The two activities — reading and listening — are in direct conflict. After much testing and playing, I decided to, as much as possible, only use comics that had a minimum of text."
Through the use of the Greek chorus device, the film also discusses the evolving role of queer comics.
"Stories are increasingly moving beyond the basic coming-out tale to illustrate queer takes on everything from historical fiction to horror to health narratives to science fiction to poetry comics," Hall says. "All that being said, it's remarkable to look back at the sophistication and range of the work done by folks like Rupert Kinnard, Alison Bechdel and Jen Camper from the very beginning.
"While I'll always have a certain wistful nostalgia for when the world of queer comics was so small that all of us artists knew each other, I'm so excited to see so many works on the shelves and so many kinds of creators making comics and building ever more diverse and powerful communities."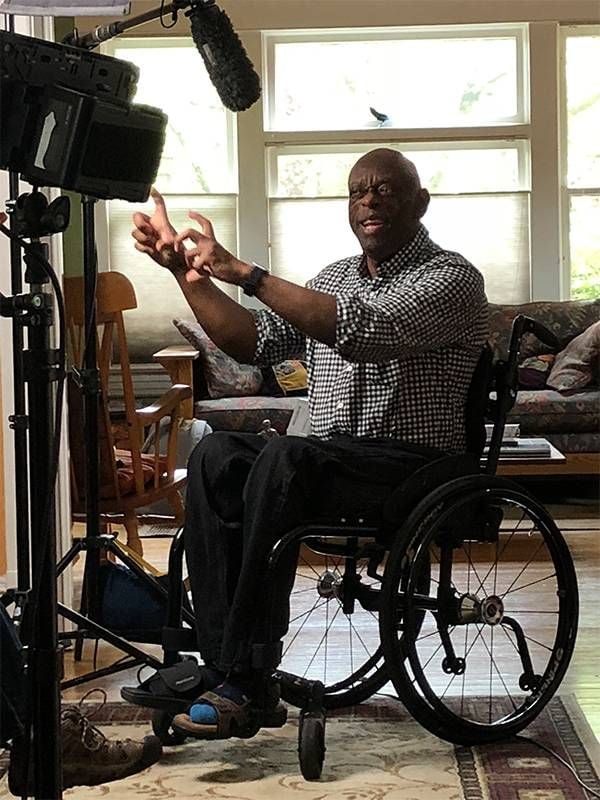 Queer Comics Today
As much as things have changed, representation is still integral to telling LGBTQ stories. And queer comics play that role even today.
"Certainly, queer readers today don't have the same sort of existential hunger to see ourselves reflected in a world that completely ignores our existence or actively seeks to destroy us, as was the reality several decades ago," Hall says. "But representation still matters and our struggles for rights, dignity and freedom from persecution are far from over.
"Queer readers rightfully demand that comics continue to express the changing nature of LGBTQ realities, identities and communities, and that the quality level of the work is high. At the same time, there is a wonderful sense of mutual respect and support in the queer comics world that is the legacy of what the pioneers of the form created back in the 1970s. We're all in this together, after all."
According to Kleiman, the younger creators featured in the documentary share that sentiment.
"So many young artists are dismissive of those who blazed the trail. However, these young queer comic book artists were not like that at all. By contrast, they are deeply appreciative of the journey traversed."
Robert DiGiacomo
is a veteran Philadelphia, Pa.-based journalist who covers food and travel, arts and entertainment and personal finance. He has written for The Washington Post, USA TODAY,  The Penn Gazette and Fodor's.
Read More