Honoring The Wishes of Those Who Didn't Want a Funeral
Loved ones who are grieving may ultimately make different decisions
Funerals, shivas, memorials and other rites that mark a death are a fact of life. They bring together people to mark the deceased's life and passing, while providing comfort, support and a sense of community. But more and more, people are opting not to have a traditional service or rite, choosing something different or even nothing at all. Those left behind after a death may have strong feelings about those wishes, especially if the instructions run counter to their own ideas and beliefs.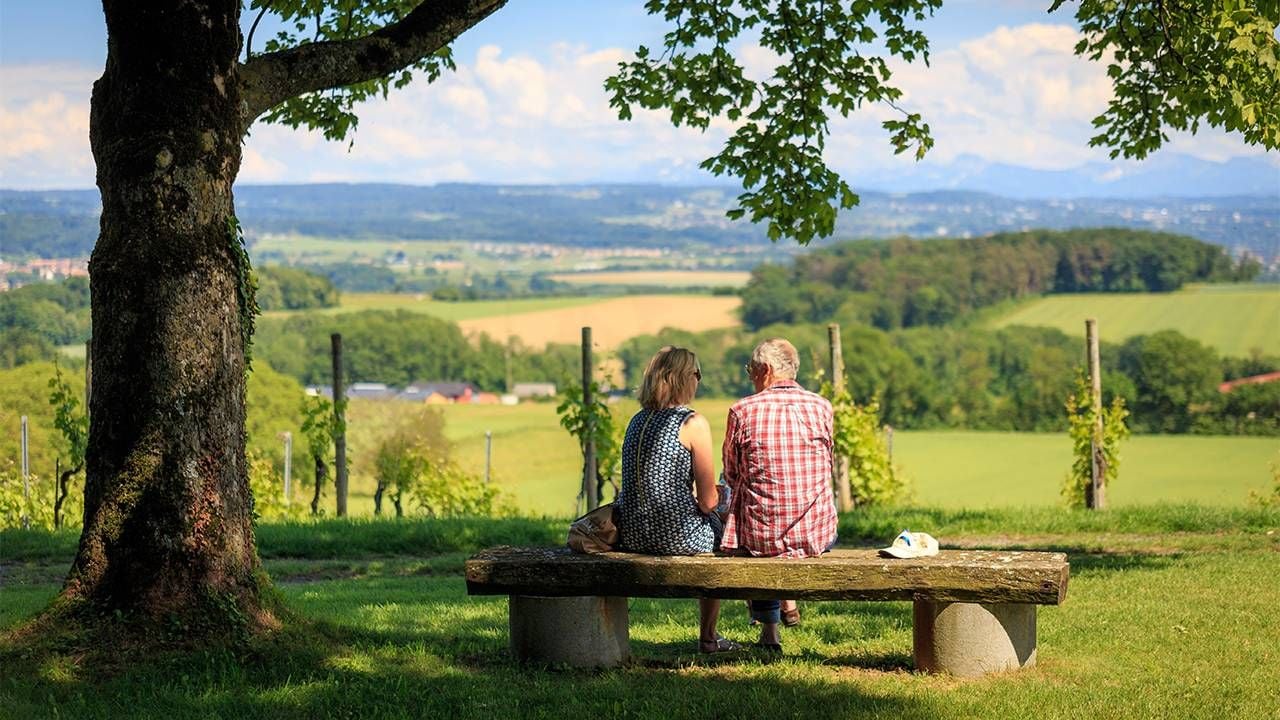 "I think it's important to honor the person who has died and their wishes," said Candi Cann, an associate professor of religion at Baylor University in Waco, Texas. "But I also think it's important to honor the needs of the person who is left behind, and sometimes those [wishes and needs] don't always match up."
"Everybody has different ways they want to remember the people they love."
The important thing is those who are left behind get the support they need, so there must be a conversation that lays this all out before someone dies, she said.
Talking about death and dying in the past was natural because it was so common, even among children. This changed as medicine began to improve in the 1900s and death became a more sensitive topic as doctors did everything they could to keep their patients alive. Death was considered a failure and it became a subject that wasn't openly discussed among family and friends. But we need to start talking about it again so everyone is on the same page, without assumptions and, hopefully, without bad feelings, Cann added.
No Funeral Please
Kelly Erb, a lawyer in Pennsylvania, has had this conversation with her husband and children more than once. Being part of a large family exposed Erb to death from a young age.
"I grew up in the rural south and it's very community-oriented, and also very community-oriented around churches," she explained. "So if someone in the church were to die, for example, it was expected that you would go to the funeral."
One of Erb's first funerals was for a girl who was about 14 years old when she died in a car accident and it left a strong impression because the girl in the open casket didn't look at all like the girl Erb knew when she was alive.
Later, Erb began her career as an estate attorney, advising clients on end-of-life issues. These personal and professional experiences all had an impact on her. She decided that she would not have a funeral. A party is fine, she said, but not a funeral.
"I've joked about that with my kids. I want them to play 'My Way,' and it has to be the Elvis version," she said. "We're usually talking about death in that way. I feel like so many times, with respect to these services, we have one idea of what should happen. And everybody grieves differently. Everybody has different ways they want to remember the people they love. I wouldn't want anybody to tell [my kids] how they have to remember me or how they have to mourn me. And if that is them sitting around and watching a movie that I really, really liked, they can do that."
Honoring a Loved One's Wishes
Laurie (a pseudonym) lost her husband unexpectedly earlier this year. He didn't want a funeral either. So when he died, Laurie felt she needed to respect his wishes but she admitted this left her feeling isolated as she mourned. Laurie said that had she done the traditional Jewish funeral and shiva, a period of seven days when people visit, bring food, and provide support, she may not have felt so alone. But she did manage to find support in other ways.
"Friends rallied around. I felt very supported that way," she said. "A few friends have taken us out for a meal, saying if we're not going to do shiva, we still want to eat something together. A few people sent us gift certificates that I could put in a wallet and [my son and I] will order food, and it's like, oh my god, it just came out of a wallet! It's just fun. So that kind of replaced the shiva."
It wasn't all smooth sailing though. As Laurie was mourning her husband's death, some people weren't happy with the lack of a funeral. They couldn't understand her desire to honor her husband's wishes, telling Laurie directly and indirectly that she wasn't "doing it right."
She is planning to hold a memorial, perhaps in the fall.
Following Your Own Path
Chris (also a pseudonym) faced a similar situation when his mother died by suicide a few years ago. She had expressed in earlier conversations that she did not want any service.
"It wasn't out of anger [because she died by suicide] but my sister and I needed it. She left my sister and me will all this immense pain, trauma and grief. "
"She had a will and she specifically said, 'I don't want a funeral'," he explained. "We had a whole detailed set of instructions, including the crematorium she had picked out." But in Chris's case, he and his sister decided they needed a funeral anyway to help them cope with their loss.
"It wasn't out of anger [because she died by suicide], but my sister and I needed it. She left my sister and me with all this immense pain, trauma and grief. I felt like we deserved the funeral — and we wanted it," he said. "I wrote an extended obituary because I wanted people to know who she was. When a life ends in suicide, that's all people think about. They're never going to look at everything else you did in life."
Dealing with death by suicide can be complicated because of all the associated issues, and Chris still struggles with it four years later.
"I don't know if there's any closure. But it was a piece of the puzzle in having that final burial," he said. "Initially, I thought maybe I just wanted to be left alone and mourn by myself or something. But it was the exact opposite when we had the funeral. We got to see how many people came out and how many people loved her and cared about her and us. It really helped."
Allowing Yourself to Grieve in the Way That's Right for You
There is no right or wrong way to grieve the loss of a loved one — the trick is finding what is right for you, Cann said. In Chris's case, he needed to move forward in a way that would help him grieve, while in Laurie's case, she found a way to work around her husband's wishes by having individual contact rather than in a group.
And this brings us back to the all too important conversations families should have. If someone doesn't want to have a funeral or memorial, they should still take into account the feelings and grief of those left behind, Cann said.
"If you really care for [your loved ones] and want them to be healthy and to feel loved, then I think it's important to figure out what they want and need in order to grieve you and to move through the grief," she said.
Marijke Vroomen Durning
is a Montreal-based writer and RN who writes about health, medicine, and life in general. She recently cofounded DecipherYourHealth.com to help people understand the healthcare system and be more confident acting as their patient advocate.
Marijke's work has appeared in Costco Connection, CURE Magazine, Forbes.com, Oncology Live, and many other publications. She also runs a quilting website, MyCreativeQuilts.com.
Read More