Hoping for a Phased Retirement? Don't Count on It
Two reports show a big disconnect between employers and older workers
Talk about dashed expectations. A study published recently from the Transamerica Center for Retirement Studies (TCRS) finds that 77 percent of employers believe many of their employees plan to continue working after they retire and 47 percent say many of their employees envision a phased transition to retirement. Yet far fewer actually let them keep working for the firms in retirement and have a phased retirement.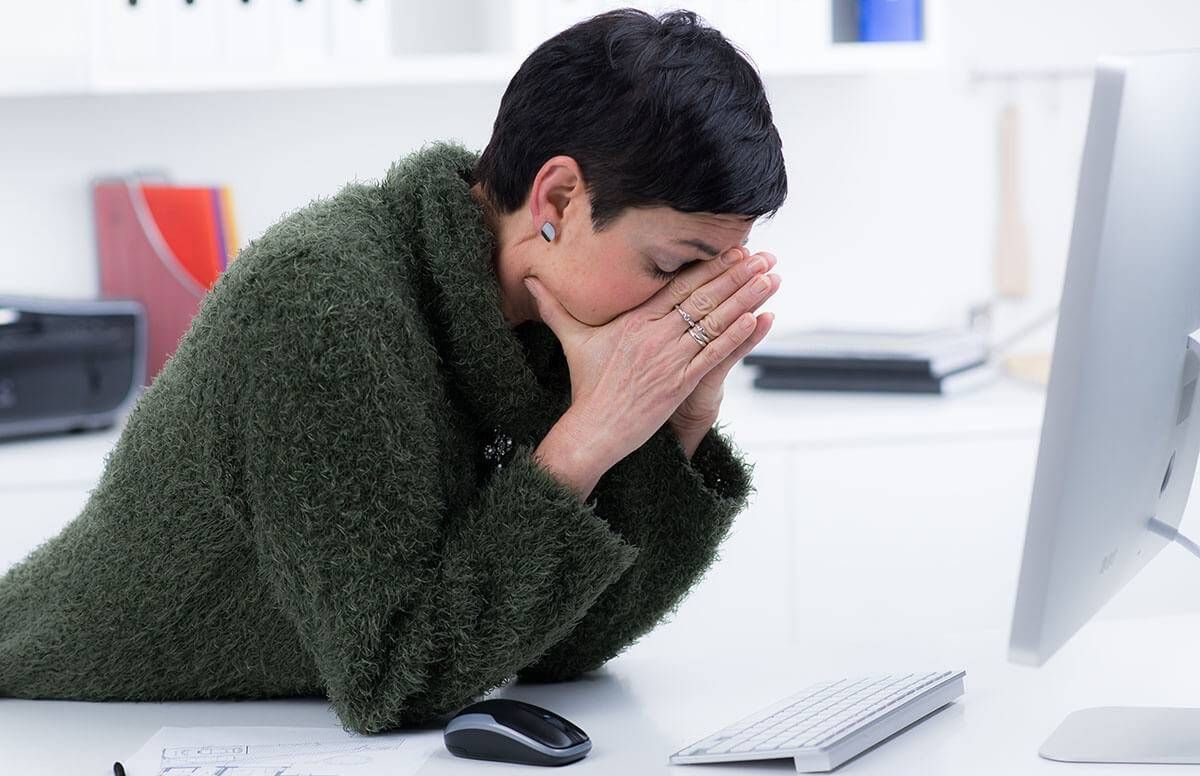 Only 31 percent of the employers Transamerica surveyed let their employees shift from full-time to part-time and just 27 percent allow them to take on positions that are less stressful or demanding so they can glide into retirement.
Phased Retirement Programs Are Rare
In other words, employees who anticipate a phased retirement by downshifting at their jobs to fewer hours per week are mostly out of luck, according to TCRS's 17 Annual Retirement Survey. Transamerica interviewed more than 1,800 employers of for-profit companies with five or more employees.
Did I mention that 71 percent of employers Transamerica surveyed said they believe they are "aging-friendly" and said they offer opportunities, work arrangements and training and tools needed for employees of all ages to be successful?
What the GAO Report Found About Phased Retirement
The Transamerica survey echoed a recent U.S. Government Accountability Office (GAO) report on older workers for the U.S. Senate Special Committee on Aging. That one was called Phased Retirement Programs, Although Uncommon, Provide Flexibility for Workers and Employers. The title pretty much says it all. But its bottom line, quoting from the report, is that "formal phased retirement programs are relatively uncommon", yet the availability of phased retirement "has the potential to provide options that would be beneficial both to the older workers and the overall economy."
Employers GAO interviewed that did offer phased retirement identified four big benefits for the companies: 1) the retention of knowledgeable, highly-skilled workers; 2) the transfer of knowledge to younger workers; 3) the ability to transition older workers into retirement and 4) the opportunity for workforce planning.
Why the Disconnect Between Employers and Older Workers?
So if most employers think their older employees will want to work in retirement and nearly half think the employees envision a phased retirement, why are so few companies offering one?
"I have heard anecdotally when talking to employers that many have concerns about opening themselves up to potential liability related to age, ageism and age discrimination," says Catherine Collinson, president of the Transamerica Institute and TCRS. "Others are concerned that it would be too disruptive to their overall operations. They want full-time employees at their desks and they just don't have an appetite to manage a workforce that has a substantial number of part-time workers."
From my reporting — interviewing employers and Sara E. Rix, an employment consultant and former senior adviser with the AARP Public Policy Institute — I'd take it a step further. Many employers don't want to offer a phased retirement program that they think could be subject to laws and regulations and could be expensive to administer. They're not eager to keep paying for the employees' health and retirement benefits, either.
The Benefits of Phased Retirement for Employers
Maybe they should take a look at the GAO report, which has some great examples of companies with phased retirement that's working for the firms and the employees.
"The GAO report offers a compelling discussion of the need for phased retirement, a concise outline of the obstacles and benefits and examples of how employers have achieved success," says Collinson.
Yes, the employers with phased retirement programs reported making some adjustments to address managers' concerns, the GAO researchers said. For instance, "according to one employer, work needed to be completed even if some workers reduced their hours, so they set up a 'flex team.' This group of workers is available to fill in as needed throughout the company, and managers can tap it to fill shifts of phased retirement participants."
Another approach one employer took, the GAO report said, "is that when a request for phased retirement is made, they look at the current staff roster to see if there is a part-time worker who might want to work more hours or go full-time to fill the gap left by the phased retiree."
Little Change in This Benefit's Availability
Sadly, not much has changed in the arena of phased or flexible retirement in recent years — or lately.
A Society for Human Resource Management (SHRM) study, the 2016 Employee Benefits: Looking Back at 20 Years of Employee Benefits Offerings in the U.S., reported that over the past decade only a relatively small number of members have offered phased retirement programs. Just 5 percent of employers in SHRM's membership base offer a formal phased retirement program. Moreover, fewer than one percent of SHRM members planned to beginning offering phased retirement programs in 2017.
"For the foreseeable future, phased retirement programs are most likely to be adapted by employers who are confronted with an urgent business need to adopt them," says Collinson. "One scenario is an employer that finds itself facing the risk of 'brain drain' due to an aging workforce with a critical mass of employees are who nearing retirement. Depending on how it's designed, a phased retirement program can serve to facilitate a more seamless transition of institutional knowledge between retiring employees and their successors."
Reason for Some Optimism
But Collinson is somewhat optimistic that phased retirement could gradually pop up at employers around the country.
"Success breeds success. When a high-profile company gains and showcases a major competitive advantage as a result of fully unleashing the power and productivity of its multi-generational workforce, including flexible off-ramps for retiring employees, other companies are likely to follow," she says.
Don't look for a dramatic change in the availability of phased retirement programs soon, however. "Employers are starting to think about aging friendliness and workers working past 65 or the desire to work past 65. However, that awareness has just not translated into action in terms of business practices, employment practices and retaining older workers," says Collinson. "There's a lot of evidence many employers don't have practices in place yet."
How to Negotiate Your Own Phased Retirement
To some extent, it may be up to you to persuade your employer to let you have a phased retirement.
Such "informal" phased retirement arrangements are generally more common than formal phased retirement programs, according to the GAO report. In SHRM's study, roughly twice as many employers said they offered informal phased retirement programs than formal ones.
To negotiate a phased retirement with your boss, you'll need to demonstrate that it'll be worth keeping you on part-time.
Collinson says this means keeping your skills up-to-date and marketable. "We live in a time of a very competitive labor market, and we have to be superstars in our jobs each and every day," she notes.
I agree. Regularly add to your skill set and push for new assignments. Raise your hand to take part in workplace training efforts, as I wrote in this Next Avenue post. That adrenaline can translate into more engagement in your job and your enthusiasm can help convince your employer to hold your place on the payroll.
I'd also recommend tracking down someone at your workplace who is phasing into retirement or did so recently, to get their advice on how the process worked.
Be precise about what you're asking for, too. Is it, for example, a three-day week for a set period of time? Or do you want to work from home part-time? At what pay? And what exactly will you do?
Play up your ability to mentor younger employees while working part-time and offer to try out a phased retirement on a test basis to see if the arrangement is working for both your boss and you.
One caveat: The chances that you can negotiate a phased retirement may revolve around the kind of work you do. Employers in certain industries are more likely to offer phased retirement even on an ad hoc basis — particularly those in industries with technical and professional workforces, according to the GAO. Consulting, education, and high-tech are among the fields most likely to offer phased retirement.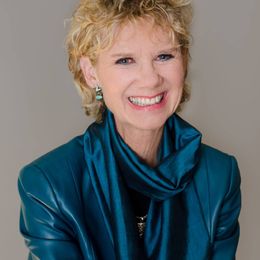 Kerry Hannon
is the author of Great Pajama Jobs: Your Complete Guide to Working From Home. She has covered personal finance, retirement and careers for The New York Times, Forbes, Money, U.S. News & World Report and USA Today, among others. She is the author of more than a dozen books including Never Too Old to Get Rich: The Entrepreneur's Guide to Starting a Business Mid-Life, Money Confidence: Really Smart Financial Moves for Newly Single Women and What's Next? Finding Your Passion and Your Dream Job in Your Forties, Fifties and Beyond. Her website is kerryhannon.com. Follow her on Twitter @kerryhannon.
Read More