Hospice Photography Creates Legacy for Families
Scenes from a loved one's final days can be moving and meaningful
Wilma Jensen didn't mind admitting that she was a little vain. The theater director, Red Hat Society chapter founder and one-time Avon Lady always wanted to look her best, a quality she shared with her two girls.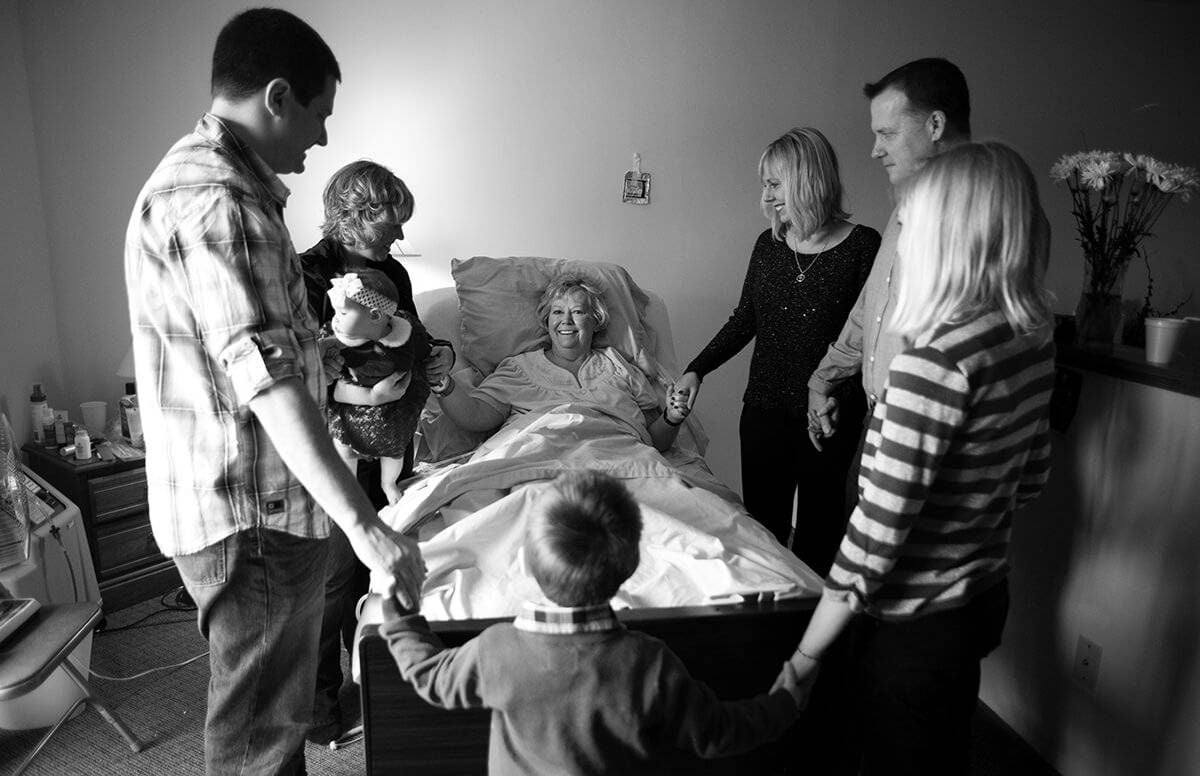 "We know we look better with our eyeliner on," said her daughter Erika Bender, now 37. "That's how we roll."
That was true for Jensen's last moment in the spotlight.
Last Moments, Memorialized
A longtime breast cancer survivor, Jensen was 70 when her cancer metastasized in 2014. A few days before Christmas, she went into hospice care in a facility in her hometown of Beloit, Wis.
Her family was gathered there when they were asked if they would like a session with a photographer to capture some of their last hours together.
"At first, I wasn't sure," Bender confessed. "I wondered if it would be intrusive and too sad."
But her mother, never camera shy, rallied to be picture perfect for the session.
"She put on her makeup and took her oxygen out to get pretty," Bender said.
'Part of Life'
Amanda Reseburg, a professional photographer working in Beloit, arrived and went to work, posing Jensen with her daughters, sons-in-law and grandchildren and catching some candid interactions as well. (See below for a slideshow featuring Reseburg's work with the Jensen family and others.)
"I know some people think taking hospice pictures is morbid, but the dying process is a part of life that deserves to be seen and celebrated," Reseburg said.
Snapping pictures of people who are mostly elderly and infirm pulls the 37-year-old photographer out of her niche; in her business, she specializes in posing wedding parties and snapping portraits for high school seniors.
"I work with brides on the best day of their life and kids getting ready to graduate who are planning their adventures after high school," she said.
A Grandmother's Final Days
Reseburg discovered her gift for capturing the very end of life when she missed an opportunity in her own life.
"My grandmother died in hospice and I only later realized that I never took a single picture of her at the end, when our whole family was there with her," said Reseburg. "I realized that I missed something that would have been precious to us."
That was when she began volunteering her services to hospice patients. In the past eight years, she's scheduled dozens of sessions with people nearing the end. (You can see some of them in the slideshow below.)
Reseburg is not alone in documenting poignant moments as families say goodbye. Several professional photographers around the country have expanded their businesses to include end-of-life sessions with terminal patients.
Focusing on Expressions
"Photography is a tool that can help people in their grief journey," maintains Shannon MacFarlane of Tacoma, Wash., who has worked exclusively as a "bereavement photographer" since 2013.
With hospice patients, she favors incorporating family members and asking them to share memories while she focuses on their facial expressions.
"This is a time when you can see the anguish and heartache, those painful emotions, that come from a place of love," she said. "You can see the life and relationships they've shared. There are moments of pure radiance."
MacFarlane typically pays multiple visits in a hospice patient's final days. In addition to her camera gear, she brings an audio recorder to collect stories, memories and end-of-life wisdom. She later transcribes the words to accompany the pictures she takes, then puts them in a one-of-a-kind book for survivors.
"These portraits are not the ones you want on your wall or mantle. They come together in a story format that people can keep and return to," she said.
A Changing Mindset
Today, with high-resolution cameras attached to millions of cell phones, photography is omnipresent. Perhaps it was only a matter of time before individuals began recording and sharing deathbed scenes.
"Today there are often family members who can't be present because they're across the country or the world. With technology, we're comfortable sharing important moments instantaneously," said Rebecca Kolls, a senior strategist for CEB Iconoculture Consumer Insights, which tracks trends and provides market research for brands and agencies.
Kolls believes that boomers, who are holding the hands of elderly parents in hospice, are setting the stage for the kind of death that they will want.
"We're seeing a change in how we perceive the end of life," she said. "This dignity of dying mindset is coming forward, with the idea that last moments can be gentle and serene, not painful or haunting."
Wilma Jensen died peacefully four days after her pictures were taken. Her family enlarged the final solo portrait of Jensen and positioned it at the front of the church for her memorial service. Looking directly at the camera, Jensen is wearing a broad and brave smile and her eyeliner is on straight.
Those final images continue to comfort her daughter Erika.
"I have a picture of me kissing her, that was one of the last times I got to do that. I was looking at it again yesterday," Bender said through tears.
"It was the worst time of my life, but those pictures don't show that; they show a family together. And my mother looks beautiful. She looks like the angel she was on earth, and the angel she is now," Bender said.
Tips for DIY Photographers
Don't want to hire a photographer to take pictures of a loved one in a hospice setting?
Here are a few tips from the professionals to guide amateur photographers through what can be a very emotional process:
Respect the patient's wishes. Before bringing the camera out, ask the patient if he or she wants to be photographed. "I always make sure the patient is aware of what's going on and is OK with it," Amanda Reseburg said. "Sometimes they don't want pictures even if the family does. What the patient wants is my priority."
Get everyone on board. "If there is one family member who is against the photography, I say don't do it. Don't make this a wedge between people at this time," MacFarlane suggested.
Set the stage. Reseburg works primarily in home hospice where the drapes are often pulled. She opens them to take advantage of natural lighting, which can create dramatic silhouettes. MacFarlane asks about favorite music and finds playing it can be soothing and stir happy memories.
Consider black and white photos. "I gravitate to black and white because in highly emotional settings, it shares more of the feeling," MacFarlane said. "Look for close-ups of hands and even medical equipment. When you see a day's medication carefully laid out, that can tell a piece of the story."
Include meaningful elements of your loved one's life. "I took pictures of a woodworker whose living room was filled with his collection of his whittled figures. He was very proud to hold a few of them," Reseburg said. "Another man wanted his picture taken with each of his cats."
Respect emotions and set boundaries. "I ask families about their limits and no one ever wants pictures of the ugly crying," said MacFarlane.
It's more than memories. The process of taking pictures may prove to be therapeutic for the photographer. "There's something about looking at a loved one through a camera's viewfinder that focuses you. You're not distracted, you can step back and see your loved one in a different way," MacFarlane said. "That can help with grief and acceptance."
1 of 15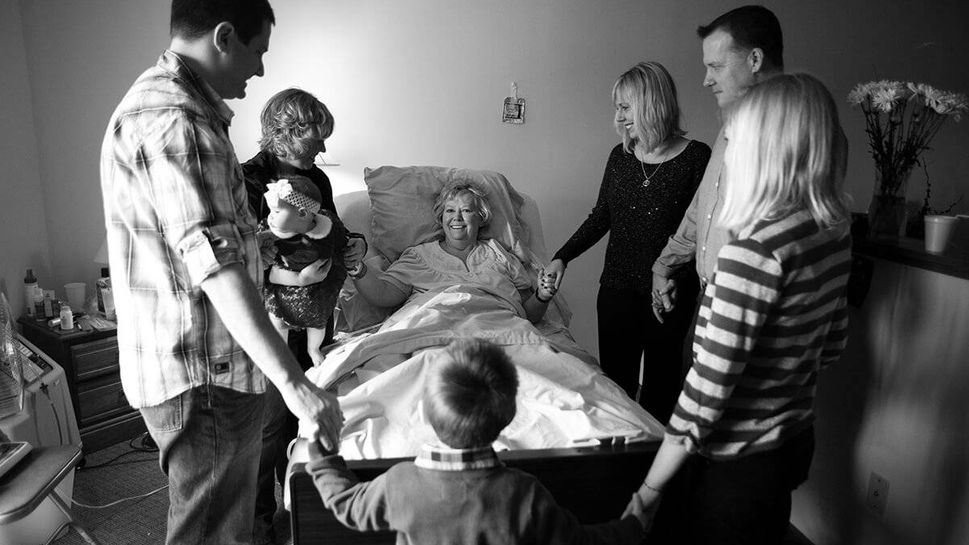 Wilma Jensen in her hospice room surrounded by family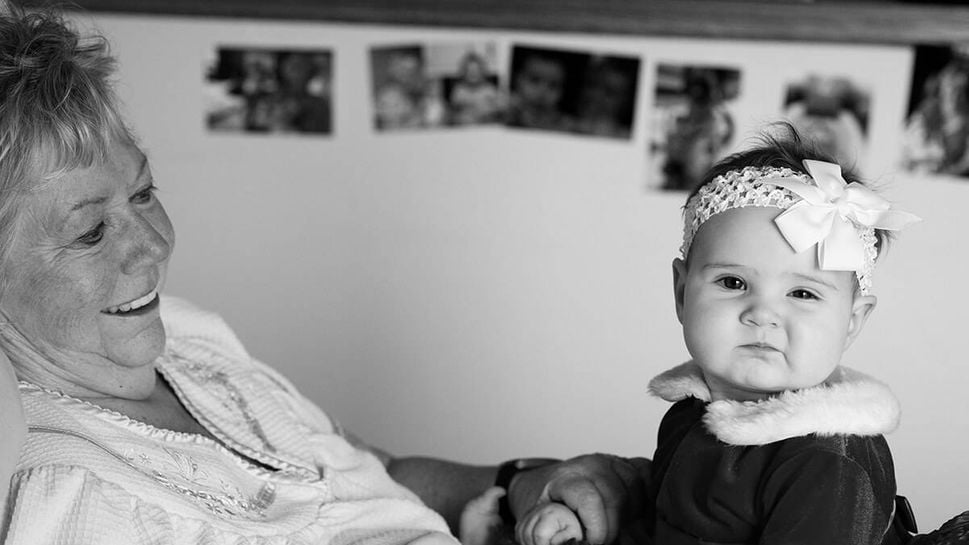 Wilma Jensen with one of her grandchildren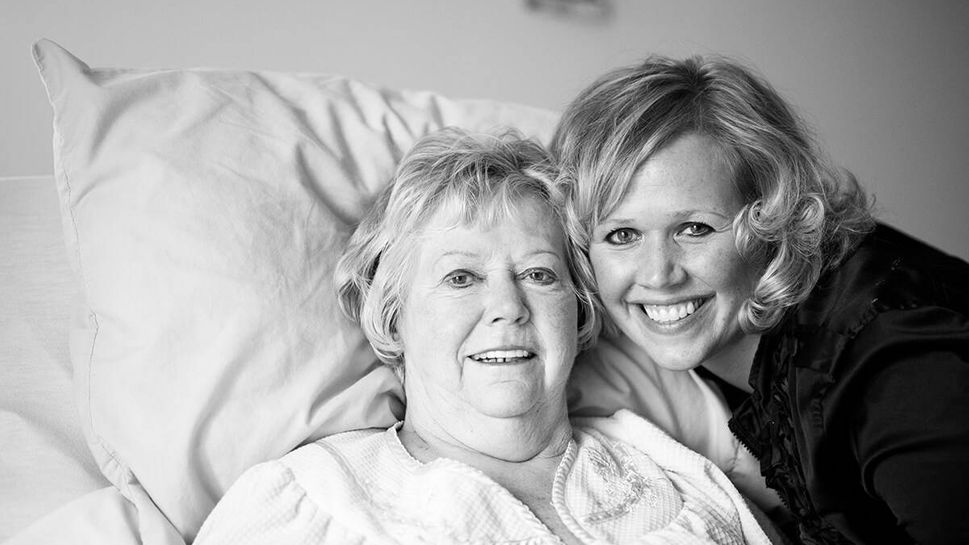 Wilma Jensen with her daughter, Erika Bender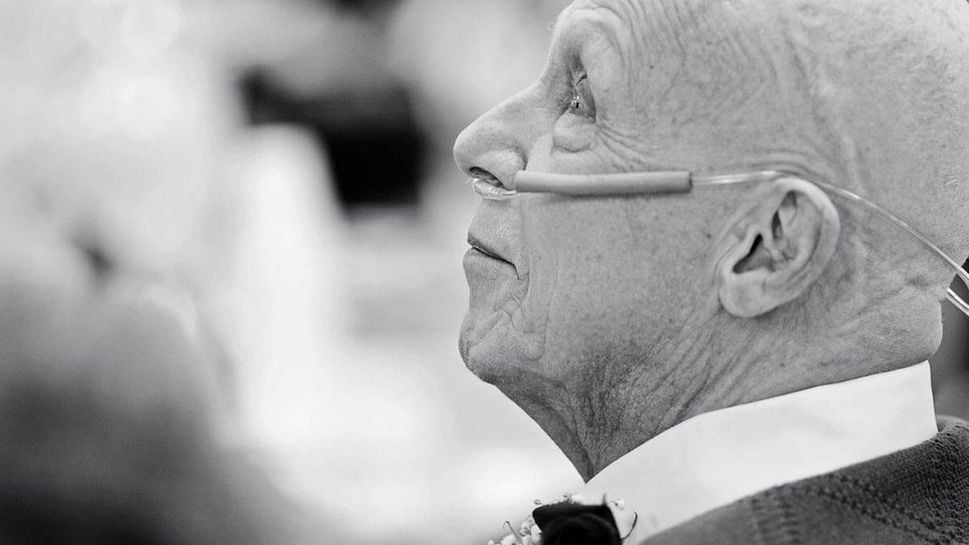 Hospice resident in Beloit, Wis.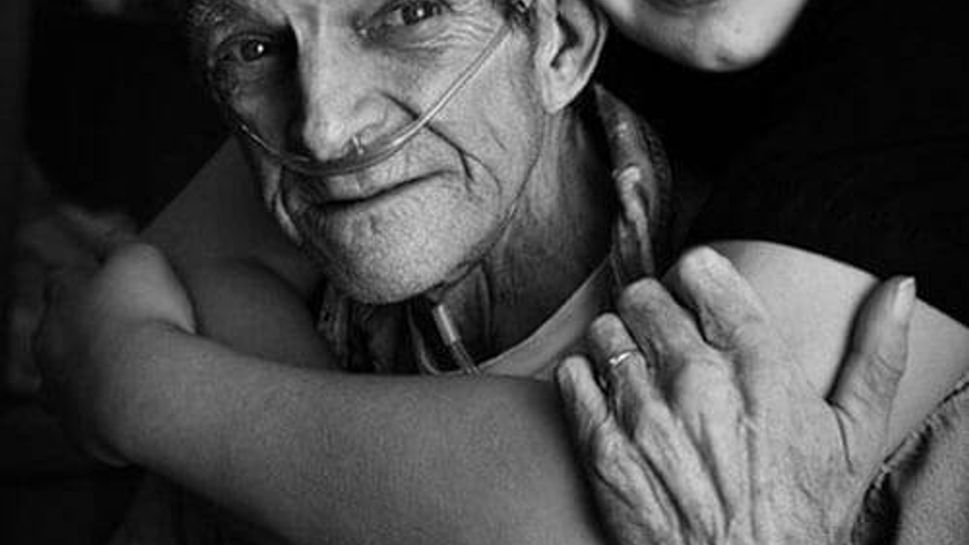 A Beloit, Wis., man gets an embrace from a loved one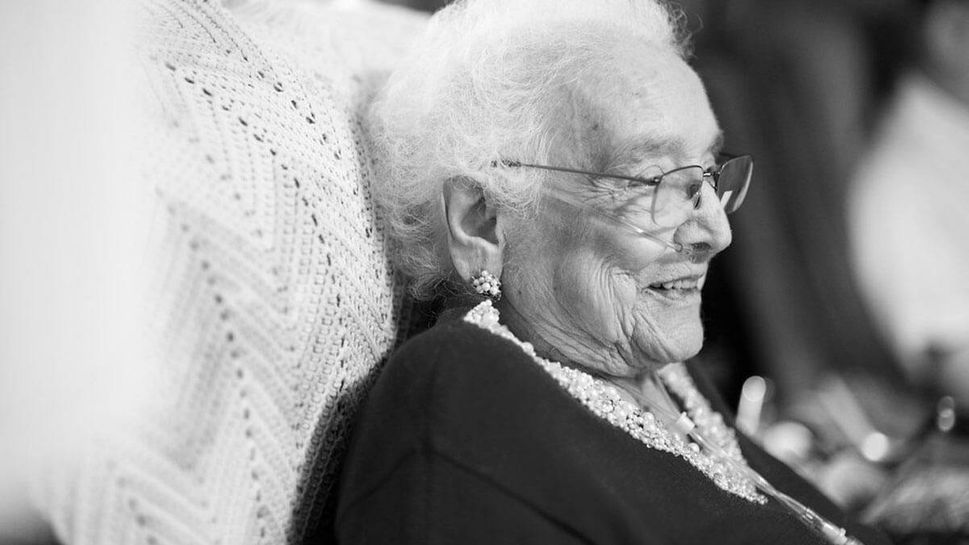 Caroline Beckman, a hospice resident in Beloit, Wis.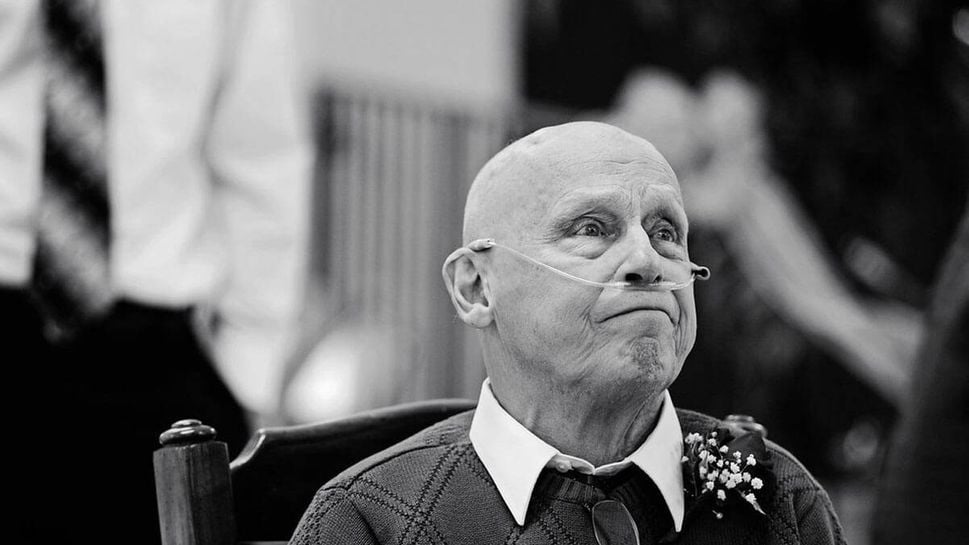 Hospice resident in Beloit, Wis.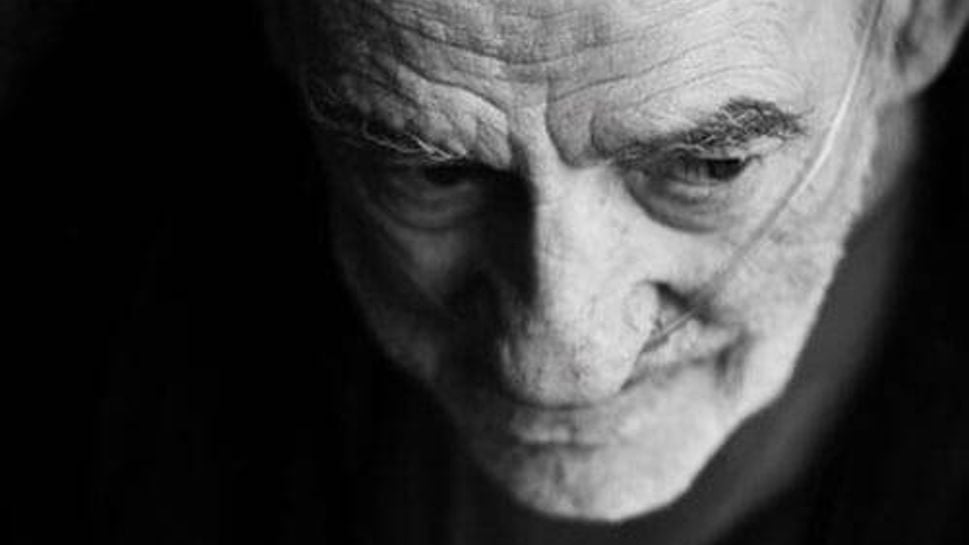 Chuck Hale, a hospice resident in Beloit, Wis.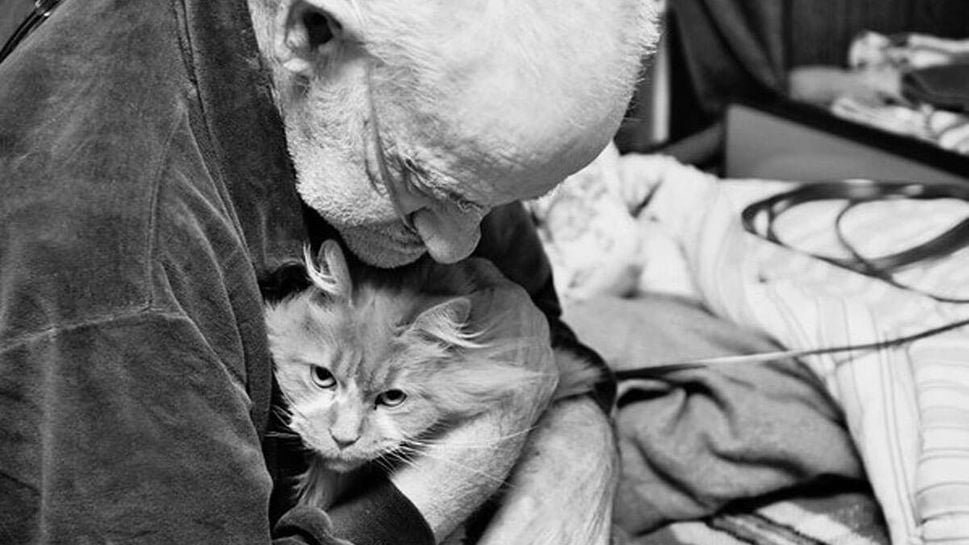 Chuck Hale embraces his cat in a Beloit, Wis., hospice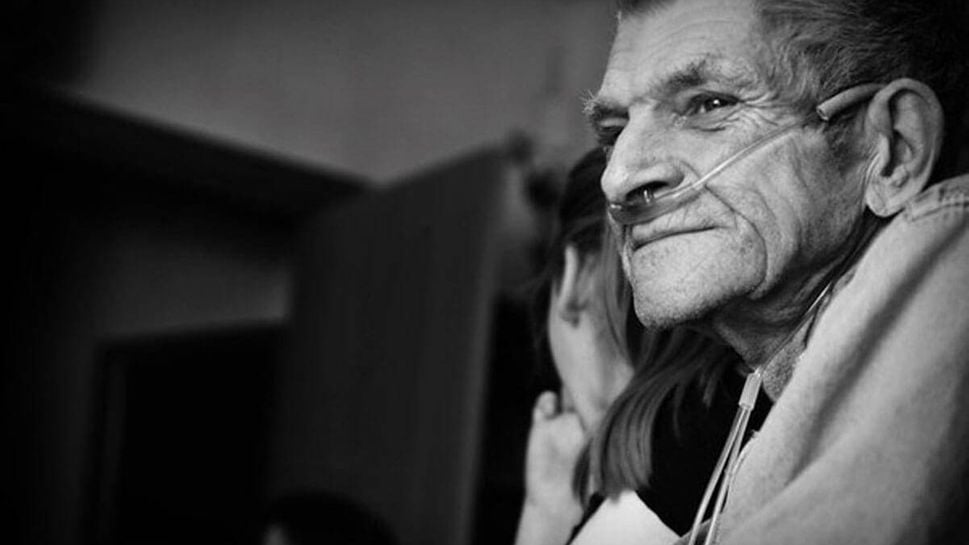 A Beloit, Wis., hospice resident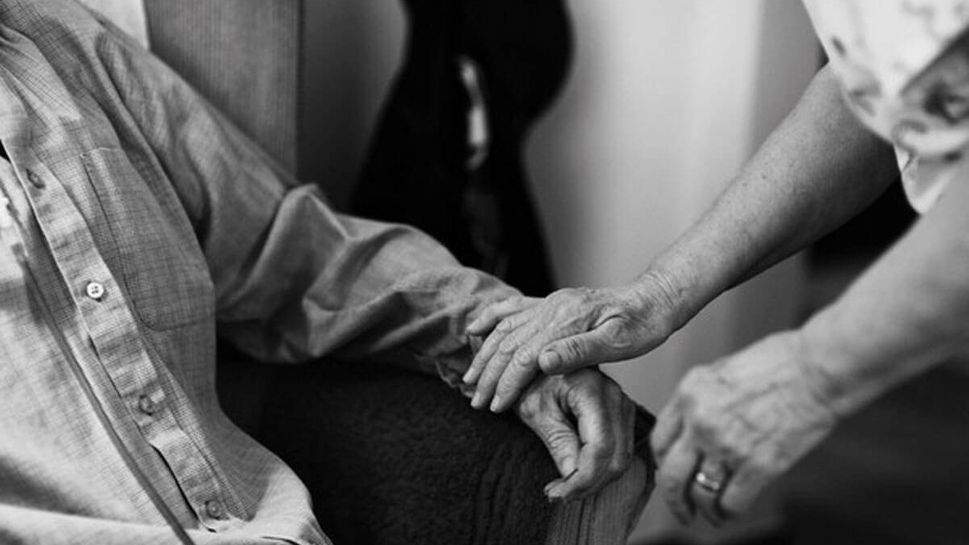 A tender moment between Edwin Kjendlie and a loved one in a Beloit, Wis., hospice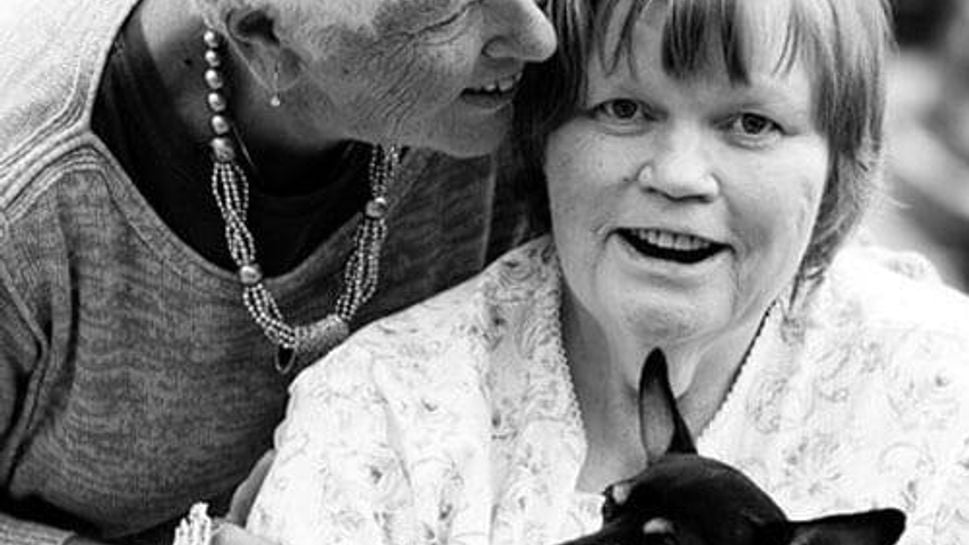 A woman in hospice care in Beloit, Wis., cuddles her dog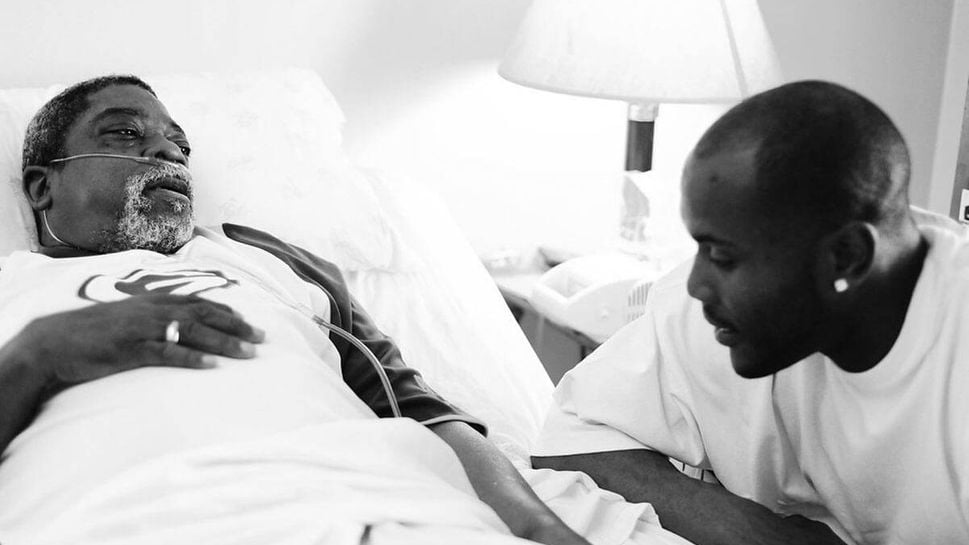 A Beloit, Wis., hospice patient with his son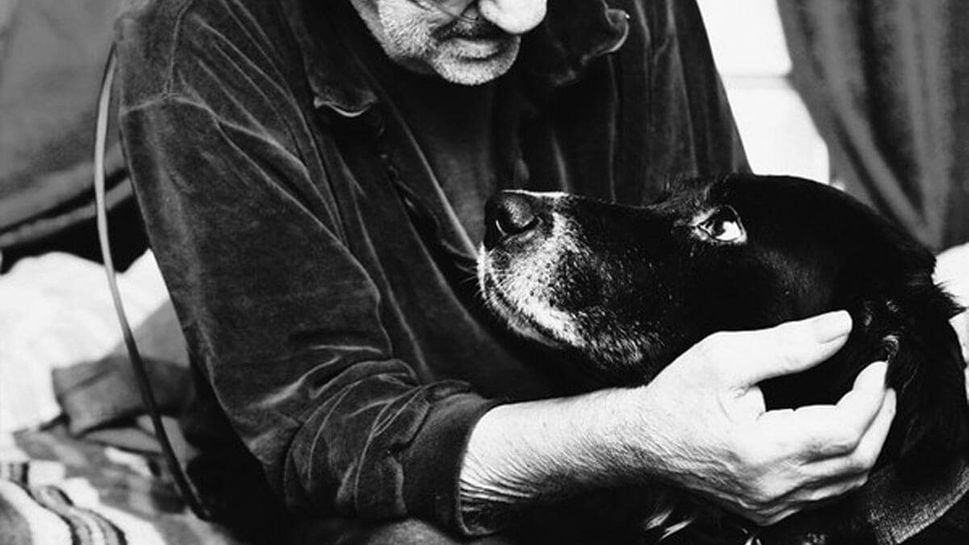 Chuck Hale of Beloit, Wis., with his dog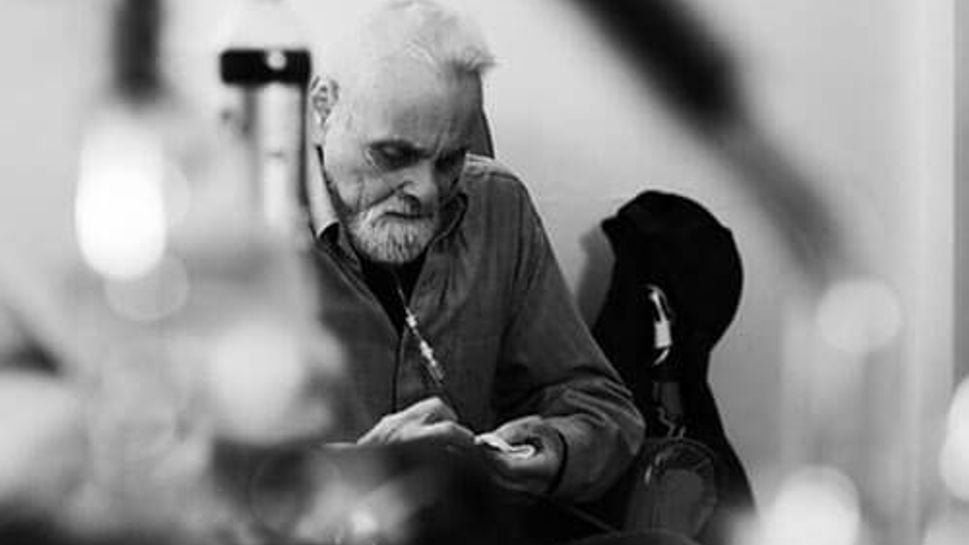 Beloit, Wis., hospice resident Edwin Kjendlie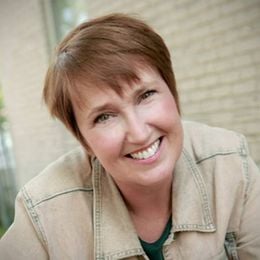 Kevyn Burger
is a freelance feature writer and broadcast producer.  She was named a 2018 Journalist in Aging Fellow and a 2020 Continuing Fellow by the Gerontological Society of America. Based in Minneapolis, Kevyn is the mother of three young adults and one rescue terrier.
Read More