The Surprising Cause of Hospital-Acquired Pneumonia
And how a small team of nurses and researchers found the answer to a not-so-easy question
Hospitals should be places of healing, but far too often, patients develop infections before they can be discharged. In fact, hospital-acquired infections are among the most common hospital-related complications, affecting 1 in 25 patients, according to The New England Journal of Medicine. And they're largely preventable.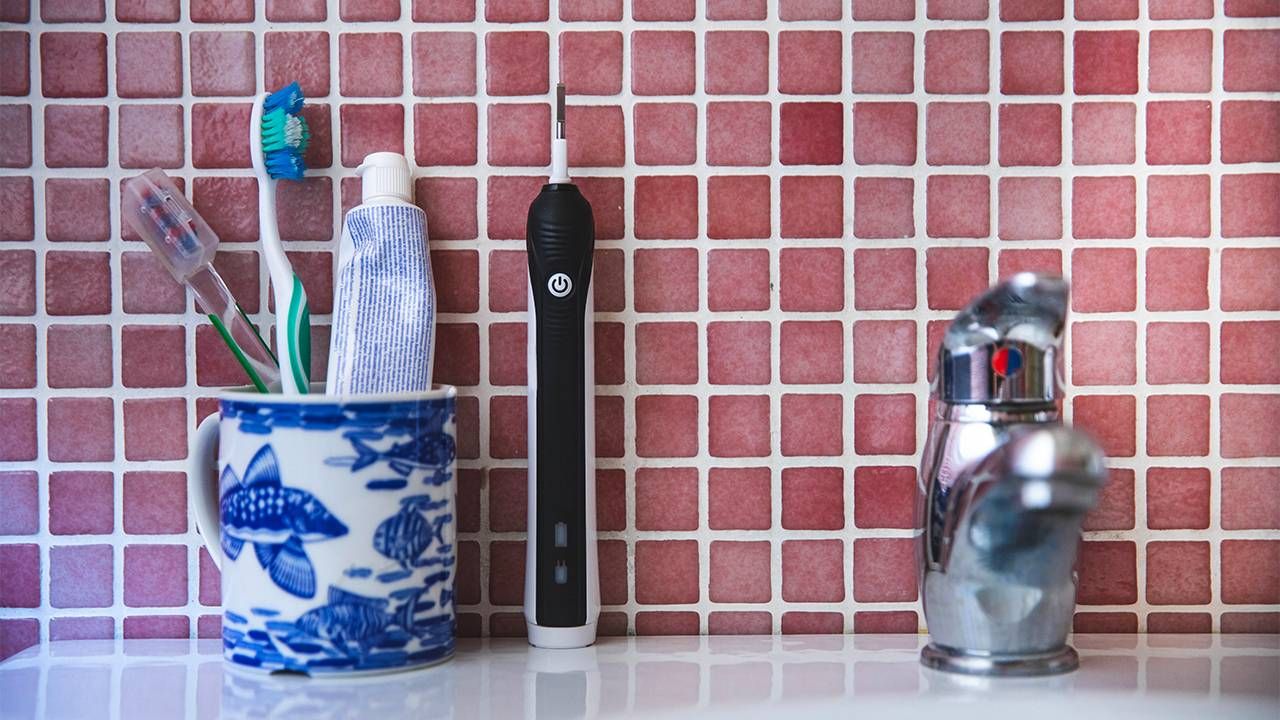 Hospital-acquired infections have been a point of emphasis since 2009, when the U.S. Department of Health and Human Services released its National Action Plan to Prevent Healthcare-Associated Infections. Not surprisingly, that plan focused primarily on infections related to catheters, ventilators and surgery sites.
"They were the easiest to recognize, the easiest to track and the easiest to monitor, because the patient has a device," says nursing professor Dian Baker of Sacramento State University. "Hospitals have had a fairly good track record of reducing all those infections because if they didn't, they were penalized."
That's the good news. The bad news is that the Action Plan didn't address the number-one hospital-acquired infection: non-ventilator hospital-acquired pneumonia (sometimes known as NV-HAP). It took the work of Baker and a group of other health care professionals, most of them nurses, to do that.
The Impact of Hospital-Acquired Pneumonia
As the name implies, non-ventilator hospital-acquired pneumonia occurs in patients who may get nowhere near an operating room. And yet it's a deadly serious problem. According to a commentary Baker co-authored for the journal Infection Control & Disease Epidemiology this year, it "has a crude mortality rate of 15%–30%, extends hospital length-of-stay by up to 15 days, requires ICU admission in up to 46% of non-ICU cases, increases antibiotic utilization and is associated with readmission within 30 days in up to 20% of survivors."
After the Action Plan came out, hospitals including Sutter Medical Center in Sacramento and Salem VA Medical Center in Salem, Va. began studying their hospital-acquired pneumonia rates. They were surprised at how prevalent the problem was.
For example, Sutter Medical Center found 115 cases over a 12-month period. Twenty-three patients died, including a healthy 57-year-old who had no risk factors after routine surgery.
And across the country, oral care was viewed merely as a comfort measure, similar to brushing a patient's hair.
According to Baker, those results prompted an urgent question: How did germs get into those patients' lungs? "This was 2010, and I'm telling you that was not an easy question to answer," she says.
Baker, along with Barbara Quinn at Sutter Medical Center, Shannon Munro at Salem Veterans Administration Medical Center and other researchers, began digging into textbooks and scientific journals. They discovered that the source of infection was bacteria in the patients' own mouths.
Within 48 hours of hospitalization, dangerous bacteria can take over microorganisms in the mouth, upsetting the normal balance. And some of those bacteria are microaspirated into the lungs, causing pneumonia.
Microaspiration of bacteria happens outside the hospital as well, but not with such a toxic mix of bacteria. Moreover, hospital patients are often immobile and may be on medications that dry their mouths or suppress their coughs, factors that heighten risk.
"We have a perfect storm for an overgrowth of bad bacteria," Baker says.
On top of all that, basic oral care, which greatly reduces bacteria in the mouth, often falls by the wayside during hospitalization.
At Sutter Medical Center, for example, patients were getting documented oral care only once every four days. And across the country, oral care in hospitals was viewed merely as a comfort measure, similar to brushing a patient's hair.
Based on their findings, Baker and Quinn implemented a nurse-led oral-care program at Sutter, eventually getting oral care up to about three times per day per patient. The hospital went from an average of 16-to-20 non-ventilator hospital-acquired pneumonia cases per month down to less than six.
The odds of a patient developing it dropped in half, preventing an estimated 60 cases in the first year.
Unfortunately, not every hospital is as focused on oral care and hospital-acquired pneumonia.
Munro had even better results at the Salem VA Medical Center, where such cases dropped by 90%. She also received funding for a large research study that has led to new care standards across the VA.
"The VA has completely taken this on," Baker says. They are addressing this problem in every VA hospital, she notes, "and they have a national standard for oral care to be delivered on a daily basis that goes into the electronic health record and is reported as a quality metric for the VA."
Oral Care for Yourself or Your Loved One
Unfortunately, not every hospital is as focused on oral care and hospital-acquired pneumonia. Some still consider oral care to be a mere comfort measure, while others give patients tiny tubes of toothpaste and toothbrushes whose bristles fall out. "The products are horrible," Baker says.
That's where patients and their loved ones must step in.
"As your loved one's going into the hospital, you assume the role of the advocate," Baker says. "Talk to the nurses; advocate and ensure that oral care is done two to three times a day."
For other best practices, see the implementation guideline Quinn, Baker and colleague Karen Giuliano from the University of Massachusetts–Amherst published last year in the American Journal of Infection Control.
Baker estimates that 80% of patients can do their own oral care and simply need encouragement (and maybe a decent toothbrush brought from home). Those who can't get out of bed might need a suction toothbrush, but that's an easy solution.
"As it turns out, most of the things that prevent pneumonia are totally within the scope of nursing practice," Baker says. "This particular issue sits in the wheelhouse of fundamental nursing care."
To learn more, visit the webpage of the National Organization for NV-HAP Prevention, a national-level working group that includes representatives from the VA, the Centers for Disease Control and Prevention, the Joint Commission, the American Dental Association and a host of other organizations and academic institutions.