What Hospitals Must Now Reveal to Medicare Patients
A new law gives a heads-up to those under hospital 'observation'
As if being in a hospital wasn't tough enough, patients on Medicare (those 65 and older) are now facing potentially huge out-of-pocket costs if they are placed on "observation status" instead of being formally admitted. And when such a patient then goes from the hospital to a nursing home, the bill from that stay, too, can be catastrophic. A new disclosure law that took effect Saturday will provide a much-needed heads-up.
The reason patients shoulder these high expenses: Medicare provides different coverage for an "observation stay" because that is considered outpatient care. And Medicare does not cover a subsequent nursing home stay if the patient hasn't first been a hospital inpatient for three consecutive days.
'Observation' for Days
Here's one example of how dreadful this situation can be: Philadelphia-area resident Elizabeth Cannon, 85, was taken to a hospital in November after a serious fall and spent 6 1/2 days in "observation." Cannon then went to a nursing home, where she stayed nearly five months. The total bill came to more than $40,000, according to The New York Times in a story published Sunday.
"It was extremely distressful to my mother, who was frugal her whole life," said Cynthia Morgan, of Chadds Ford, Pa., in the article. "She asked, 'How can I pay into Medicare for so many years, and now Medicare won't help pay for my care?"'
Cannon died in April.
Patients Must Be Notified
The new law requires hospitals to tell patients that they may face exorbitant bills if they spend more than 24 hours in the hospital but are not formally admitted.
The Notice Act, as it is called, passed Congress last year and was signed by President Obama. It will result in 1.4 million notices a year, and those will begin going out to patients in January, The Times reported.
The median cost of a private nursing home room is more than $92,000 per year, according to a survey by the insurance company Genworth Financial. Medicare covers up to 100 days of nursing home care at a time — but only if the individual first spent at least three days as a hospital inpatient, The Times wrote.
Hospitals' View
"Hospitals seek to deliver the right care at the right time in the right setting," Dr. Jyotirmaya Nanda told the U.S. Senate Special Committee on Aging at a hearing on the matter in May 2015. Nanda was speaking on behalf of the American Hospital Association, which represents nearly 5,000 hospitals and health care systems nationwide.
"While a complex issue, observation services ultimately reflect high standards of care and quality regulations to which hospitals adhere," he said.
That may well sound self-serving in the face of what seems clearly to be an issue of money.
But, as The Times reported, hospitals "have found themselves in a squeeze." They began using the observation status more and more in response to pressure from Medicare auditors. The auditors, The Times wrote, are private contractors who in many cases "challenged decisions by doctors to admit patients to a hospital, saying the services should have been provided on an outpatient basis."
When the auditors uncover what they consider improper payments by Medicare, they try to recover the funds from the hospitals — keeping a percentage for themselves, The Times wrote.
"Hospitals risk loss of reimbursement, monetary damages and penalties from auditors when they admit patients for short, inpatient stays, even when that admission was made with the best medical judgment of the treating physician at the time the patient was seen and the care was indisputably medically necessary," Nanda said in his Senate testimony.
A First Step
At least the Notice Act will give Medicare patients an early warning about costs they may face, patient advocates said. However, they add, that's not enough.
"The new law is an important first step, but Congress and the administration need to do more to protect [Medicare] beneficiaries," said Judith A. Stein, the executive director of the nonprofit Center for Medicare Advocacy.
Read the entire New York Times story here.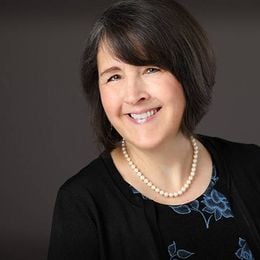 Emily Gurnon
is the former Senior Content Editor covering health and caregiving for Next Avenue. Her stories include a series of articles on guardianship abuse that was funded by the Journalists in Aging Fellows Program. She previously spent 20 years as an award-winning newspaper reporter in the San Francisco Bay Area and St. Paul. Reach her through her website.
Read More