Mentors Can Help Startups Retain Stressed Employees
Is the uncertain economy getting your workers down? Ask an experienced business executive to help you find solutions.
Editor's note: This article is part of Lessons from Leaders, a Next Avenue initiative made possible by the Richard M. Schulze Family Foundation and EIX, the Entrepreneur Innovation Exchange.
You know about stress if you're an employee or an employer in today's workforce. Tech layoffs, the Great Resignation and "quiet quitting," which has now been followed by "quiet firing," have all been top of the news over the past year.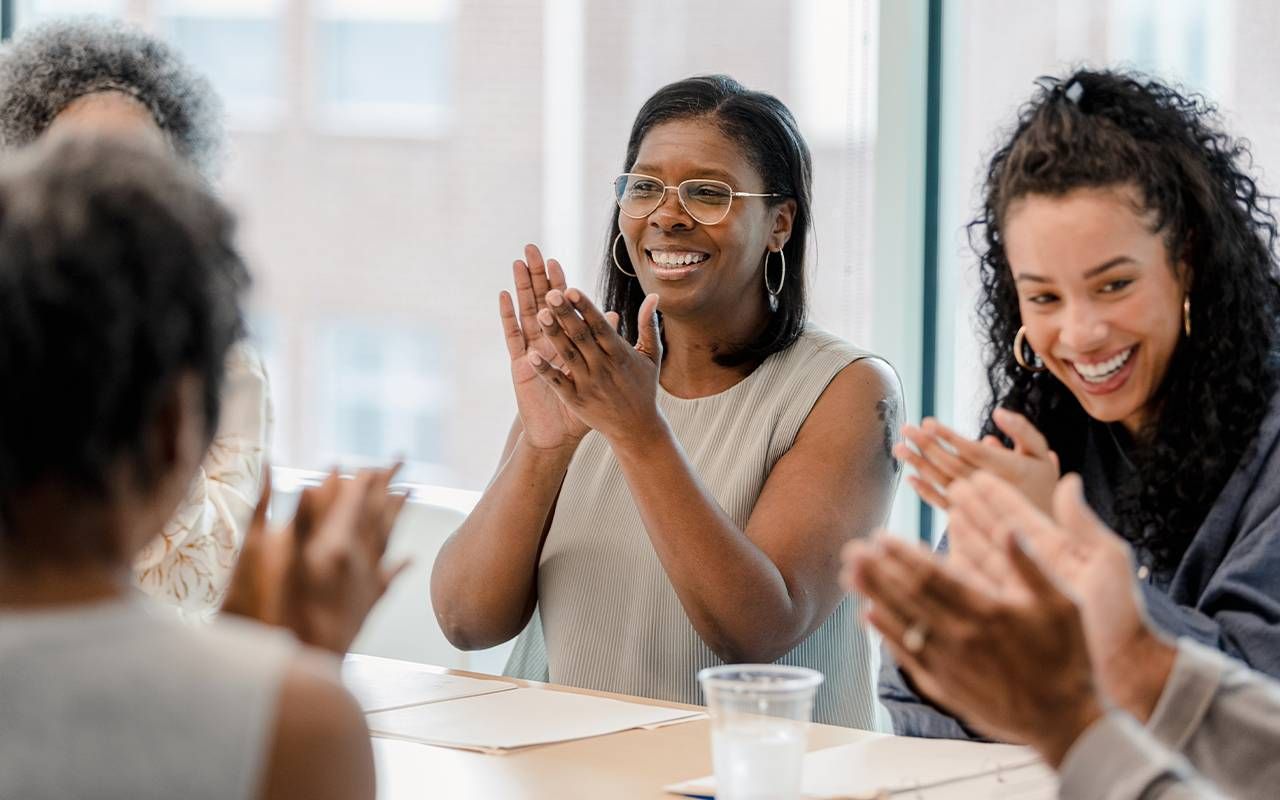 Seventy percent of the nearly 10,000 respondents to Adobe's second annual Global Future of Time Study said economic instability and inflation are the biggest drivers of uncertainty today. What's more, 44% of the employees surveyed by Adobe said they feel more anxious and discouraged at work than ever before.
While most survey respondents also said work can be a welcome distraction in times of uncertainty, increased stress makes it difficult to focus on work, remain productive and keep profit margins up. Helping employees manage stress seems like smart business, but how do new entrepreneurs learn what to do?
One thing you can do is ask business leaders within your personal network to mentor you on this issue, or reach out to SCORE to connect with an experienced mentor who has recently retired. To give you a sense of the insight that experienced leaders have to offer, we asked executives across a variety of industries for their best advice on reducing employee stress.
Be Visible to Your Employees
Three in four employees in the Adobe study say they are looking for a more supportive work culture to motivate them to stay in their current roles. "In a tech startup, the pace can be grueling for many of our departments. One of the main things to help reduce stress is to be involved," says Art Shaikh, founder and CEO of CircleIt Inc., a service that arranges to send gifts or cards to loved ones on milestone dates decades in the future.
"Many CEOs are too removed from the day-to-day and aren't as aware of the stress their teams are experiencing."
"Many CEOs are too removed from the day-to-day and aren't as aware of the stress their teams are experiencing," Shaikh said. "I am on the ground level with my people, so I can listen to them and see what can be done. I often have to come out of my office and tell them to shut their computers down and go home."
Shaikh also advises keeping schedules flexible when possible. By giving team members the ability to take a day off when they need it, you can help keep morale high.
Balance Overwork with Boredom
Keeping employees engaged while preventing them from getting burned out is a delicate balancing act. "Stress happens as much when the work is rote as when it is hectic," says Brian Hong, owner and CEO of Big Easy Roofing, a roofing contractor based in New Orleans.
Managers must balance workloads carefully so that employees don't feel like their pants are on fire or that they're bored to death. "One of the most effective ways to do this is to conduct periodic assessments of workloads in order to … balance … the company's goals and its employees' welfare," says Hong.
Don't Neglect Middle Management
Meanwhile, it's essential to deal with stress among managers themselves. "Middle managers often bear the brunt of workplace stress because they're literally sandwiched between two poles of the hierarchy," says Hong. "On the one hand, they feel pressured by upper managers to achieve certain goals. On the other hand, they feel obliged to advocate for their direct reports and ensure they're working under optimal conditions."
"Middle managers often bear the brunt of workplace stress."
Hong says the challenge is that middle managers are often high performers by nature, so it can be hard to get them to say they're having difficulties. "Upper managers should find ways to break through that shell and get these middle managers to be more transparent," he says.
Because middle management is high performing, it's a mistake to think they don't need attention, positive reinforcement, check-ins, or ways to help them destress such as paid time off, team outings, outdoor activities and plentiful public praise.
"A significant part of the attrition that happened during the Great Resignation involved middle management people who felt stunted in their growth while working for their previous companies," says Hong.
Proactively Manage Stress
Putting things in place to proactively manage stress can help prevent employees from being overwhelmed and burning out. Emerald-Jane Hunter, founder and "ringleader" of myWHY Agency, Inc., says her Black-owned, women-led integrated marketing communications agency in Chicago does not schedule any client or internal meetings on Fridays.
"This is a day set aside for us all to take stock of our accomplishments that week and prepare for the next week," Hunter says. "By 2 p.m. each Friday, most are off email and ready to enjoy their weekend. In our former agency lives, nothing spelled stress more than getting emails on Friday at 4:00 p.m. That's just a big no-no for us."
MyWHY also recently introduced Mental Health Days that accrue outside of sick days or any other paid time off. "Mental Health Days are to simply 'tap out' as needed," Hunter says. The company also hosts Wellness Days, where Chief Wellness Officer Karianne Michelle (who also serves as vice president for client strategy) leads a 20-minute breathing exercise, sound bath meditation sessions and mindful journaling via Zoom before the workday starts.
Show Sincere Appreciation
Making employees feel appreciated shows that you care about their mental well-being. Superiors should give their employees constructive and specific feedback, and not just once annually. Feedback should be more frequent and spontaneous since stress can also come from feeling undervalued and unrecognized.
A suggestion box is a must-have for the office but also for remote workers in hybrid work environments. "In a hybrid work environment, it is so easy for in-office employees to just stop by another office or cubicle to share ideas for projects and input on team decisions," says Nathan Liao, founder of CMA Exam Academy, a top Certified Management Accountant exam review program.
"Decision-makers must make it a priority to regularly read the comments in the suggestion box and see how they can use them to change their operations for the better."
Another manager turned the suggestion box into a stress box where employees can anonymously share what they are stressed about.
Liao echoes that you may not even know an employee is struggling with a task or is stressed out, so providing a suggestion/stress box app or email will allow remote workers the ability to express what they would like to change, suggest, or get off their chest. "However, the business's decision-makers must make it a priority to regularly read the comments in the suggestion box and see how they can use them to change their operations for the better."
Half the battle of keeping employees' stress down is to create a calm, relaxed work atmosphere where management is aware of workplace issues, values employees and cares about workers' mental well-being and stress in a way that feels genuine and provides solutions that work for your business.