How Boomer Parents Feel About Leaving Inheritances
A recent study turns up some interesting surprises
A ticklish question for boomer parents (come a little closer, since I want to whisper it): Do you plan to leave your kid an inheritance?
Based on a fascinating report by the Hearts & Wallets financial services research firm, it looks like affluent members of the boomer generation are split about this. But here's where it gets interesting: Those in the no-inheritance camp aren't the selfish Scrooges you might suspect. And many of the ones planning to leave inheritances are nervous about it.
"I thought boomers would approach inheritances the way financial planning software does," said Hearts & Wallets co-founder Laura Varas. "That's not at all what's going on."
To Leave or Not to Leave
The Hearts & Wallets report, Funding Life After Work: Impact of Parenthood & Wealth Transfer on Retirement Solutions for Baby Boomers, is based on findings from six focus groups in Chicago and New York. The participants (all in their 50s and 60s; minimum $500,000 of investable assets) amplified the views the Rye, N.Y., firm heard during its survey of 5,500 households last summer.
"About 40 percent plan to leave inheritances, 30 percent expect to spend all their money and 30 percent are unsure," said Varas.
One thing most of the parents had in common: They're afraid of running out of money. "But those who plan to leave inheritances are terrified of running out of money," said Varas.
Ultra-wealthy parents, incidentally, seem even more inclined to give their kids inheritances, according to a 2015 U.S. Trust survey of 640 high net worth individuals with at least $3 million in investable assets. Among the boomers U.S. Trust surveyed, 57 percent consider it important to leave a financial inheritance to the next generation. That's less than the 66 percent of Gen X'ers and 74 percent of Millennials who felt this way, though. Interestingly, only 27 percent of the parents surveyed have told their children how much they are likely to inherit. One reason: just one in five agreed strongly that their children will be prepared to handle the wealth they'll receive.
Varas said that the wealthier boomer parents her firm interviewed were also more likely to leave inheritances than ones with fewer assets.
The Generous Alternative to Inheritances
Both Hearts & Wallets and U.S. Trust found that many boomer parents who won't leave inheritances aren't keeping their pursestrings tight. They're just giving their children (and grandchildren) money while the moms and dads are still alive. This lets the parents delight in seeing their kids and grandkids using the cash to fulfill their dreams (and also watch to be sure it's used wisely).
U.S. Trust calls this phenomenon "investing in their children while they are growing."
Varas told me she expected not to like the parents in the focus groups who planned to spend all their money on themselves. "I thought they'd be irresponsible or selfish," she said. "Not at all. They regaled me with stories about how they funded college for their kids and their grandchildren." Their attitude, Varas added, was: "I've done my part."
So cut the no-inheritance crowd a little slack. "There are different life philosophies and one isn't right," said Varas. "These parents felt that life was for living and to be enjoyed."
However, the Hearts & Wallets report said, the "spend it all" parents might "need help putting on the brakes."
The 'Ultimate Insurance Policy'
The parents who do plan to leave inheritances, Varas noted, view this generosity as "the ultimate insurance policy against ever running out of money." They carve out a portion of their assets for their children and then force themselves to tap in retirement only the amount they'll have beyond that. These parents are quite fearful, though, of having to tap into their principal some day.
Based on one other Hearts & Wallets finding, I admire the inheritance parents for taking an active role in discussing family finances with their kids. Unlike the "spend it all" parents, the study found, these mothers and fathers are more likely to talk with their families about the location of their financial paperwork, for instance.
That conversation will prove to be incredibly useful after one or both parents die, and having it is a gift I wish all mothers and fathers would bestow to their kids.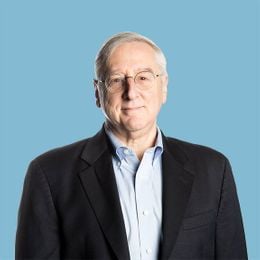 Richard Eisenberg
is the former Senior Web Editor of the Money & Security and Work & Purpose channels of Next Avenue and former Managing Editor for the site. He is the author of "How to Avoid a Mid-Life Financial Crisis" and has been a personal finance editor at Money, Yahoo, Good Housekeeping, and CBS MoneyWatch.
Read More