VIDEO: How Can Assisted Living Better Serve Families?
3 videos deliver insights from families and professionals in the field
Assisted living facilities provide a variety of services for residents, including meals, housekeeping, social activities and help with bathing and dressing. Yet, today's typical assisted living resident needs more than that — usually multiple health care services — and the coordination of those typically falls to a family member who already has a lot on his or her plate.
These three videos tell the story of how assisted living facilities could better serve residents and their families by coordinating care. The first one focuses on the difference between what families expect from assisted living and what many facilities actually deliver. The video includes interviews with a couple of residents and family members, who provide insight into how success can be realized when families and assisted living staff work together to benefit residents.
In the second and third videos, we hear more from residents and family members, while learning how assisted living facilities differ from nursing homes. We also hear more about what residents and their families really need from assisted living, and some of the challenges these facilities face.
https://www.youtube.com/watch?v=6fBJOJtG188
We would like to thank all of the people who shared their thoughts and feelings with us in these videos, as well as the Presbyterian Homes & Services and Lyngblomsten assisted living communities in Minnesota.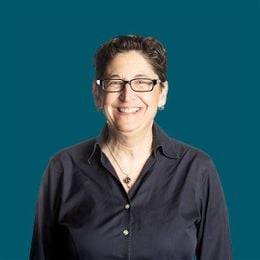 Edie Grossfield
is the former health and caregiving editor at Next Avenue, where she reported on the information people need to make sound decisions about caregiving, their health and the health of their loved ones.
Read More