How Can I Help My Small Business Survive?
8 ways to help your small business withstand a challenging economy
By

National Endowment for Financial Education
If you own a small business, you know that even in the best of times, it's essential to keep costs low and find ways to attract and retain customers. In a tough economy, making sound financial decisions can make or break your business. Here are eight tips to help your small business survive — and maybe even thrive — in this challenging economy.
Step 1: Know Your Books
You can't trim a budget unless you know exactly what your business spends. An accounting program such as QuickBooks can help you track every penny that comes in and goes out of your business. After a few months, you can see spending patterns and find new areas to cut back.
Step 2: Reduce Regular Expenses
If you rent your office or business space, ask your landlord if you can negotiate more attractive terms. He or she may be willing to do so rather than lose you as a tenant.
Contact your telephone and Internet service providers to see if there's a better — and less expensive — package to fit your business.
Shop around for better interest rates from those who extend credit to your business.
Compare the rates of different shipping companies. Don't stick with one because you've always used it, and remember to include the U.S. Postal Service when you compare prices and services. When you can, use e-mail.
Consider outsourcing some tasks to decrease overhead and let you concentrate on your business specialty.
Step 3: Cut the Extras
Clients and employees may enjoy free coffee and soft drinks at your expense, but if times are tight, it's an easy place to cut back.
Cancel subscriptions and bring whatever reading material you have at home for your waiting room.
Clean your own office instead of hiring a cleaning service.
Cut back on business lunches. Rather than catering a lunch meeting, suggest a potluck lunch where every employee contributes to the menu. Or, even simpler, plan a brown-bag lunch meeting where each staff member brings his or her own lunch.
Step 4: Get Cheap Help
Consider hiring an intern or two, especially if you've had to let go some of your paid workers during the recession. Interns generally are eager, they want to learn, and you can pay them a reduced hourly rate or even stipulate that the internship is unpaid.
Step 5: Make a Deal
To bolster business, talk to other small businesses and see if you can strike a cross-promotional deal. Offer coupons to each other's customers to expose new consumers to each business. For example, a sporting goods or health food store could cross-promote with a gym. A baker could cross-promote with a children's party business.
Step 6: Barter for Services
See what good or services you can trade with another small business. For example, an accountant could provide tax planning advice in exchange for office supplies.
Step 7: Join an Association or Business Networking Group
Find a group that focuses on your industry or market, or a group that meets to provide leads and referrals to its members. Not only will you learn from other smart business people, but your dues are deductible as a business expense. Some groups offer free training or courses as a benefit of membership.
Step 8: Tap the Power of the Internet
Take advantage of online networking groups, local search engines, and other free or low-cost ways to spread the word out about your business. Get to know your power partners — other business owners and colleagues whose products or services mesh well with yours — and link to their businesses.
                
This material is provided by SmartAboutMoney.org, a site from the National Endowment for Financial Education (NEFE) that helps people make sound decisions throughout all of life's financial challenges.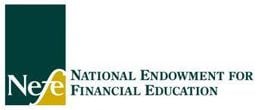 By

National Endowment for Financial Education