How to Care for Your Parent Without Losing Your Job
When Mom has a medical emergency and you work full time, spring into action and stay flexible
Over the past few weeks, my sister, Robin, and I have had to put our work aside repeatedly to deal with our parents' urgent medical issues. It has been extraordinarily stressful for both of us and, I'm sure, no picnic for our employers.
Here's what went down: Our 89-year-old father had a kidney removed, which led to nine days in a rehabilitation center. During the same period, a medication mistake caused our 84-year-old mother, who suffers from Alzheimer's and epilepsy, to be confused, angry and depressed as well as unable to perform daily functions. After my father left rehab, my mother entered the hospital for observation and to get back on her proper medications. On top of all this, my mother recently suffered a badly bruised leg, requiring constant wound care and doctor appointments.
As a result of this avalanche of medical emergencies, Robin and I had to take turns managing our parents' care while still getting our jobs done. Robin, who lives roughly two hours from our parents, works in a Philadelphia suburb as director of learning and development at Pearson VUE, a global computer-based testing company. I'm the editor of Next Avenue's Money & Security and Work & Purpose channels, with a home office in New Jersey, about a half-hour from our parents.
Millions of other Americans face similar challenges. As President Barack Obama's 2013 budget noted: "Too many American workers must make the painful choice between the care of their families and the paycheck they desperately need."
Low-wage workers have it especially rough. They often have inflexible work schedules or schedules that are so unpredictable that it's all but impossible for them to plan for caregiving.
Since you may find yourself trying to take on emergency caregiving duties while remaining employed, I thought I'd offer a few tips, based on how my sister and I have done it, as well as what a noted caregiving expert recommends.
As soon as Robin and I knew we'd need to take off hours and sometimes days, we let our bosses know. That helped us begin coordinating our plans and gave our employers an idea of what we were facing. Fortunately, our bosses were incredibly understanding.
Not every employer is as sympathetic as ours were, though. Just last week, experts told the U.S. Equal Employment Opportunity Commission at a public meeting about workplace discrimination that unlawful employment discrimination based on caregiving responsibilities has become a widespread problem.
Robin was fortunate to work for a company where she could take advantage of the Family and Medical Leave Act of 1993, which can be a godsend for caregivers. (I started my job too recently to qualify.)
Under this law, if you've worked for an employer with 50 or more employees for at least 1,250 hours of the past 12 months (that works out to about 31 weeks), you're entitled to up to 12 weeks of unpaid leave for a variety of reasons, including caring for a parent with a serious health condition. (A few states, such as California and New Jersey, have versions of the law that actually guarantee paid family leave.)
Of course, since this is a federal law, the rules are complicated. But many medical woes of people in their 70s, 80s, and 90s qualify. One example of a "serious health condition" is inpatient care (translation: an overnight stay) in a hospital, and that extends to any period of incapacity or subsequent treatment in connection with the care. Another is continuing treatment by a health care provider that includes a period of incapacity lasting more than three days and any subsequent treatment relating to the condition.
The law allows intermittent leave, so you don't have to take the days off consecutively. That means you may be able take your parent to periodic doctor appointments or weekly chemo or radiation treatments, if necessary.
If possible, you should discuss a planned leave with your human resources department 30 days in advance. Of course, if an emergency arises, you'll need to act more quickly.
No surprise that using the family leave law means dealing with mounds of government paperwork. You'll need written certification from your parent's physician that the condition meets the tests to let you take an unpaid leave. Otherwise, the law won't let your manager approve it.
Some doctor's offices are better at expediting family leave forms than others. "The office handling Dad's kidney surgery was terrific," Robin says. "But when I wanted another doctor's office to handle paperwork for a caregiving leave a few years ago, it lost the form twice."
So you may need to hound your parent's doctor's office — as if you'll have the time or patience for that when your parents are in dire straits.
Robin learned that Pearson also has a generous Parental and Serious Illness Leave policy, allowing two weeks' paid time off to care for a family member.
Check with your manager or human resources department to see whether your employer offers caregiving benefits aside from the federal law's unpaid family leave. For instance, there may be an Employee Assistance Program that can help you find a caregiving agency near your parents. Sherri Snelling, who blogs about caregiving at Caregivingclub.com, says about 11 percent of employers offer some type of elder care or caregiving support through employee assistance and work-life programs.
This was my strategy. Normally, I work fairly regular weekday hours. But when my parents needed me, I began editing for the site around 6 a.m., so I could head to the hospital by 9 a.m. Then I returned to my computer at night, after visiting hours ended at the hospital and the rehab center. When possible, I also sneaked in some editing while visiting my parents.
If your employer offers flexible work schedules or telecommuting (as about one-quarter of companies do), talk with your manager about using one of these options temporarily.
This kind of professional "can assess your caregiving situation, provide you with a care plan, and even help assist with coordinating home and community-based services your loved one may need," Snelling says. Visit the website of the National Association of Professional Geriatric Care Managers, to find local pros who can help your parents and — just as important — enable you to get back to your job.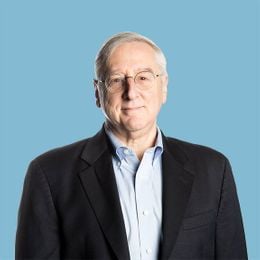 Richard Eisenberg
is the former Senior Web Editor of the Money & Security and Work & Purpose channels of Next Avenue and former Managing Editor for the site. He is the author of "How to Avoid a Mid-Life Financial Crisis" and has been a personal finance editor at Money, Yahoo, Good Housekeeping, and CBS MoneyWatch.
Read More