How to Earn Money From America's Passion for Pets
Capitalize on our pet-crazy country by starting a business that lets you set your own schedule, earn extra income and maybe work from home
We sure do love our pets.
 
Owners of dogs, cats, fish, horses, reptiles and small animals are expected to spend more than $55 billion nationwide on pet-related products and services this year, according to a study by the American Pet Products Association.
So why not try to make some money from the country's passion for pets?
 
True, most employment opportunities in the pet service industry are low-paying, entry-level positions (think kennel attendant or pet store clerk). But there are more enticing possibilities for launching a profitable pet business.
 
The costs of starting and marketing a company in this category tend to be relatively low. You can often set your own hours and work as much or as little as you like – ideal if you're interested in a part-time retirement job.
 
(MORE: The Best Ways to Get Free Help Starting a Business)
Here are four paw-sibilities to consider:
 
Dog Walker If you love pooches and want a relatively low-stress, low-cost and recession-resistant home-based business, you might enjoy getting paid to be a dog walker.
 
The requirements are minimal: You should be in reasonably good shape, comfortable handling a wide variety of dogs (and poop) and happy to spend time outdoors, regardless of the weather or season.
 
Expect to work at least five days a week; most people hiring dog walkers need consistent coverage during the workweek. That said, a nice benefit of this job is that you'll have free time between walks.
 
How much you'll make will vary depending on your location, marketing savvy and the number of dogs you walk daily.
 
Try guesstimating your income potential with this formula: Multiply the number of dogs you'd walk times the number of walks per week times the rate you'd charge per half-hour walk.
 
For example, I'd charge $20 per walk in my upscale neighborhood in Connecticut. So if I walked five dogs once a day, five times a week, my weekly income would be around $500. That would be $26,000 over the course of a year, which is nothing to sniff at for part-time work. Of course, if I walked those dogs twice a day, I'd earn much more.
 
There's no special training required, but like any business, you'll want to check with your local governmental agencies for their zoning, insurance and other regulations before looking for customers.
 
To learn more about becoming a dog walker, I recommend visiting the websites of the International Association of Canine Professionals and Dogtec.org, which has a variety of resources for people interested in starting pet-related businesses. At Dogtec, you can download an excellent free e-book about launching various types of dog service companies.
 
Pet Sitter People hire sitters to care for everything from dogs and cats to fish and guinea pigs. Most sitters work on an as-needed basis, so this job is best if you just want to earn a little extra income from time to time.
 
(MORE: 3 Jobs You Didn't Know You Could Do in Retirement)
 
The strongest demand for pet sitters is typically on weekends and during the summer or other peak vacation times. If you prefer having your weekends free and getting away for long stretches during the summer, pet sitting might not be a good fit.
 
It's hard to say exactly how much you'd earn, since there are so many variables involved. Your best bet is to research local rates through an Internet search for pet sitters in your area. I found that most cat sitters near me would charge around $25 a day to check in on my cat.
 
As with dog walking, no special training is required. But, again, you'll need to contact local governmental agencies to ensure your business will abide by all the rules.
 
To learn more about becoming a pet sitter, check out the website of the National Association of Professional Pet Sitters.
 
Dog Trainer Dog trainers offer a wide variety of services: from teaching basic obedience skills to instructing dogs on how to perform in animal shows. Of course, training owners is as big a part of the job as training their dogs, so you'll need to have strong communication skills as well as patience working with animals and humans.
The options for how, where and when to run your dog-training business vary. You could set up a full-service training school (which can require a sizable investment), go to clients' homes for private sessions or teach an occasional class to dog owners at community colleges or continuing education programs.
Your income potential will vary accordingly. But as a point of reference, the online salary site Payscale.com says the median annual income for a relatively new independent dog trainer in my area is $39,000.
According to the Association of Professional Dog Trainers, most people in this field are self-educated. In other words, they've read extensively about dog behavior, attended seminars and workshops and perhaps been mentored by other trainers.
There's no federal or state certification required, so anyone can hang out a shingle as a dog trainer. But you can distinguish yourself as a professional trainer by earning certification from one of the five organizations approved by the Association of Pet Dog Trainers. You can find out more about these certifications at the association's website.
Animal Masseuse A masseuse helps animals manage chronic pain and speed their recovery from injury or surgery. In addition to massage, masseuses also do other forms of bodywork, like canine water therapy (building up a dog's strength in a pool), Reiki (a Japanese technique for stress reduction and relaxation that channels healing energy through the laying on of hands) and acupressure (a Chinese healing art based on the principles of acupuncture).
Masseuses work in a variety of settings, including out of their own homes, at a vet's office or by traveling to their clients' homes (or horse stables).
 
(MORE: 5 Ways to Pay Less for Pet Medications)
 
The income potential is similar to what massage therapists and bodyworkers for humans earn, ranging from $25 an hour to $150, depending upon your level of training, experience and specialty, says Megan Ayrault, a licensed massage practitioner and founder of the website Allaboutanimalmassage.com.
 
To become an animal masseuse, you'll need training, which can run from $1,000 to $2,000 or more, Ayrault says. Training programs typically last from 50 to 200 hours.
 
But don't invest in training without learning about your state's rules on who is allowed to practice this type of therapy. In some places, you must be a veterinarian or work under the supervision of one.
The American Veterinary Medical Association website has a state-by-state rundown and a link to pending legislation and state veterinary groups.
 
You can learn more about becoming an animal masseuse – and how to massage your income – at the website of the International Association of Animal Massage and Bodywork/Association of Canine Water Therapy.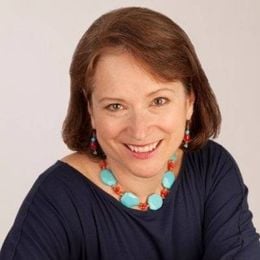 Nancy Collamer
, M.S., is a semi-retirement coach, speaker and author of Second-Act Careers: 50+ Ways to Profit From Your Passions During Semi-Retirement. You can now download her free workbook called 25 Ways to Help You Identify Your Ideal Second Act on her website at MyLifestyleCareer.com (and you'll also receive her free bi-monthly newsletter).
Read More