How to Get the Best Deals on Holiday Travel
'The Savvy Traveler' author's tips for flights, hotels and rental cars
Odds are, you'll be trying to get out of town this holiday season. To get the lowdown on the best ways to save money on upcoming travel, I caught up with Robert Diener, the author of The Savvy Traveler: 175 Ways to Save, when he touched down in New York City recently.
Diener, who's based in Miami, Florida, is also the co-founder of the hotel booking site Getaroom.com as well as the site that turned into Hotels.com. He's been in the travel game for decades, so it's worth paying attention to what he has to say. Highlights from our conversation:
 
Next Avenue: You say people should never pay full price when they travel. How hard is it to pay less than full price?
 
Diener: It takes being willing to take a couple of extra steps. But if you do that, you can easily save 10 to 20 percent, sometimes much more than that.
 
How can people get the best deals on flights and hotels for a winter vacation?
 
Number one: Book as far in advance as you can. The ideal window is 21 days in advance; that's when we see the maximum discounts. At some hotels, if you book 14 days in advance, you get 10 percent off. If you book 21 days in advance, you get 15 to 20 percent off. You can generally cancel a hotel reservation without a penalty. A lot of airlines will let you hold a booking for 24 hours, so you have time to speak to your family and make a decision.
(MORE: Travel Secrets From the Insiders)
 
Number two: Fly on the right days and at the right times. Saturdays, Tuesdays and Wednesdays are often the cheapest days to fly because most business travelers leave on Sundays or Mondays and come back home later in the week. Plus, Saturday is like a ghost town at airports, so there's less hassle.
The time of the day you fly matters a lot, too. If you travel before 8 a.m. or after 8 p.m., fares tend to be as much as 60 or 70 percent lower than at other times. There's less demand then.
 
And when you're traveling around holidays, the best fares are on the holiday — Thanksgiving and Christmas Day and New Year's Day can be 70 to 80 percent less than the days just before or just after.
 
And do you save money on hotels by staying certain nights of the week?
 
Yes. The days you stay make a big difference, because hotels price rooms based on capacity. In Las Vegas, for instance, rooms are often 30 to 60 percent less expensive Sunday night to Thursday because they get a lot of weekend business from California people. South Florida hotels also tend to be less expensive during the week since a lot of people come for weekend trips. In Washington, D.C., hotels are empty on the weekends because the lobbyists go home. So it's almost always cheaper to stay on weekends there.
 
You recommend two travel websites: Kayak and Hipmunk. I love Hipmunk's "agony filter" for airlines and its "ecstacy" filter for hotels. Why do you like these two sites?
 
Kayak is a metasearch site. It takes rates for airlines, hotels and rental cars from many different sites and shows them to you side-by-side, so it does the shopping for you. And it has a phenomenal app, where you can often find low rates for last-minute travel, especially hotels. One caveat: it won't necessarily have Southwest airlines, which is true for many comparison sites.
Hipmunk is a similar metasearch site for flights and hotels. It's good at showing you hotels on a map.
(MORE: How to Combat Outrageous Travel Fees)
 
Most people think they'll get the best airfares by booking roundtrip. You say that's not the case. Why?
 
Booking roundtrip was a good idea 10 years ago. But these days, for domestic flights, I typically find a better deal by going to a metasearch site and splitting up travel into one-way trips and splitting up the airlines for the flights on a trip. Most domestic fares aren't priced as roundtrips and there's typically no penalty for using two different airlines.
 
And do you still need to stay over a Saturday night to get the lowest fares?
 
No. That changed a few years ago.
What are the best bargain destinations for hotels now?
 
Las Vegas is number one: You can get a suite at a 4 ½ star hotel on the strip for $89 a night. I've seen the Excalibur and Luxor hotels for $50 or $60 a night, even around the holidays.
(MORE: 6 Reasons You Need a Travel Agent)
 
Another real bargain is Orlando, which is somewhat overbuilt. If you can avoid the last week in December, the hotel rates there are phenomenal. You can often find large, first class, one-bedroom suites for under $100 a night. The Downtown Disney hotels can be under $100 night, too, except for the last weekend in December. 
And the Dominican Republic has fabulous bargain rates that are a lot lower than other places in the Caribbean. It's a lot less money than going to The Bahamas or Aruba or St. Thomas.
 
How can you get lower hotel rates by using apps and mobile devices?
 
Last-minute travel is a perishable commodity and you can often find deals with apps and mobile that you won't see on the web.
 
How else can you learn about special travel deals?
 
It's a good idea to get on email lists of hotels, rental cars and cruise lines, follow those companies on Twitter and join their Facebook groups. Often, they have special deals just for these people.
 
For car rentals, you recommend booking a compact to save money. Why?
 
This is a little known-secret in the industry. Most people don't want to drive a compact, so many rental car companies have very few of those cars. But if you book one, you'll get a low rate and you'll probably be  told when you arrive that they don't have a compact and they'll upgrade you for free with a midsize car or bigger. I've booked hundreds of compact cars and only been given one two or three times over 30 years.
 
You also recommend using the smaller rental car agencies, Sixt and Payless. Why?
 
The rates are much better. You just want to check first whether they're onsite or offsite; it can be a little more inconvenient if they're not in the airport and you have to take a ride in a van to get there.
 
If you need a rental car to seat six or seven, should you get an SUV or a minivan for the best price?
 
A minivan. It's often priced at half the cost of an SUV because SUVs are more popular, even though you get just as much space.
 
Do senior travel discounts offer the best deals?
 
Not necessarily. Some airlines offer senior discounts of 10 percent or more in selected markets for people 62 and older or 65 and older, but you have to ask for them.
 
What about AARP discounts?
 
It really depends; often you can find better rates. You shouldn't end your search with them.
Same with AAA. But AAA has been good over the last year offering discounts to amusement parks. I was at Universal Studios last week and found that AAA gives you a discount at restaurants there, but there's no sign or posting. You have to ask. I pull my AAA card out all the time.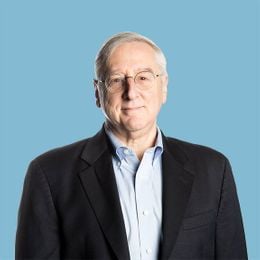 Richard Eisenberg
is the former Senior Web Editor of the Money & Security and Work & Purpose channels of Next Avenue and former Managing Editor for the site. He is the author of "How to Avoid a Mid-Life Financial Crisis" and has been a personal finance editor at Money, Yahoo, Good Housekeeping, and CBS MoneyWatch.
Read More