How to Get Your Second Act Started in 2015
Smart advice from the eProv workshop, Unleash Your Potential
Maybe you've decided that 2015 is the year you'll rev up your second act — launching an encore career with meaning and purpose, starting a business or side gig or taking on new responsibilities where you work. But how?
 
Recently, I was a fly-on-the-wall at a fascinating, free half-day entrepreneurship workshop in New York City — eProvStudio's "Unleash Your Potential" — designed to help its participants figure out the answer. (The "e" stands for entrepreneurship and the "prov" is short for improvisation.)  "Let's face it, our lives are improvisation and we have no idea what's coming next," said Michaela Murphy, whose title at eProv is Chief Creative Officer and Storyteller.
(MORE: Resolutions for Your Second Act)
 
Get Your Second Act In First Gear
I'm sharing what I learned to help you put your second act into first gear.
 
The workshop, held at Barnard College and in conjunction with the school's Athena Center for Leadership Studies, was designed by Elizabeth Isele, one of the nation's leading experts on entrepreneurship after 50. A serial entrepreneur, Isele's the founder and president of eProvStudio.com, founder of SavvySeniorsWork.com, co-founder of Senior Entrepreneurship Works and a Senior Innovation Fellow at Babson College. (She's also a Next Avenue contributor.)  
 
"We really want people attending these workshops to walk out thinking there are multiple opportunities open to them in the rest of their life and that they can learn how to activate those opportunities," said Isele. 
(MORE: 5 Ways to Infuse Meaning In Your Second Act)
 
Eager to Scratch an Itch
Most of the 16 attendees were women over 50 looking to scratch their itch to do something new and invigorating — launching a business, growing their current company, expanding their role at their job or just, as one described it, "finding my next stage." They ranged from a political aide to an empty nester to an advocate for women 50+. (There were also a few men that age and Millennials who were already plotting their second acts.)
 
Some of the older participants had already blown past Act Two: "This is my fifth startup," said one woman, describing her aim of expanding her latest venture. A lawyer turned philanthropy consultant proudly noted: "I've reinvented myself a bunch of times." Some celebrated the very possibility of having multiple acts. "Most of us can have many lives," said one woman. "My mother's and grandmother's generation didn't have that opportunity."
Jeanne Sullivan
 
Decode Your Entrepreneurial History
The first exercise was called "Decode Your Entrepreneurial History Decade by Decade," and it was a kind of parlor game you might want to try at home. Attendees were asked to write down their lifetime experiences as entrepreneurs, starting with age 0 to 10, noting what they accomplished in each case, the skills they learned and the relationships they made.
 
The purpose of this challenge was to find patterns, themes and insights that could help lead them to their next adventure. "This way, you'll be able to open the door when opportunity knocks," said Isele.
 
After doing her decoding, one woman found her pattern: "For me, it's been all about seeing a need and then doing something when no one else would. I have to look around for another need."
(MORE: When Starting a Business You Need a Brain Trust)
 
Try It, Fix It, Do It Again
Next came "Try It, Fix It, Do It Again." Here, participants were asked to jot down their "bumps along the road" decade by decade and to discover how the outcomes informed their next steps. 
I saw one woman, after confiding to the group that she no longer felt relevant, come up with what might be a life-changing revelation: "What if I created a business for older people to learn about how to use social media? I actually think this is a great idea," she said. The class immediately applauded.
 
When one woman fretted about having trouble getting excited about work, Isele responded: "Maybe you can transfer your skills to another field."
 
Anatomy of a Business Plan
Then came eProv's "Chief Inspiration Officer," Jeanne Sullivan, leading an exercise called "Anatomy of a Business Plan." The co-founder of StarVest Partners, a $400 million venture capital firm in New York City, Sullivan's the group's financial guru and preached the keys to attracting money for your startup.
 
"Be able to articulate what the heck you're building — your product or service," said Sullivan. "The magic word is patter. You need one or two lines that sums it up. Practice it, sing it to your friend, write it down, think about it!"
 
Next, she said, figure out the team you need. "Lay out the functional roles you need to hire in the next 18 to 24 months. Then, make it a reality and look for those people." Make sure you have a sharp board of advisers, lawyer and accountant, Sullivan added.
 
Then, said Sullivan, determine the size of your market. "How big is it? Is it crowded? What niche are you trying to serve?" she said.
 
Wrapping up, Sullivan said it's essential to have "street savvy" so you can discuss the financial pieces of your business. "This is where women really screw up — men, too," she said. "It's not hard. It's straight math; addition, subtraction and percentages."
 
What's In Your Backyard
Murphy then led a discussion of "What's In Your Own Backyard," explaining the need for each person to do a personal audit of what they're good at (or want to be good at). "It's not so much the idea that gets funded; it's the person who gets funded," said Murphy. And if you're missing some essential skills to make your business successful, she added, figure out who you know who'd join you and complement your strengths.
 
As the workshop concluded, the participants were asked to announce to the group the actions that would advance their idea. Said one man: "I work alone, but now I think I have to get bigger and let someone in." A woman noted: "I realize I need to streamline; I've been dabbling a lot and spread myself thin. It's time to rein myself in and get some support."
 
Isele's advice to the group: "Jeanne's message to us is: minnovate. Take it in small, tiny steps so you can make one thing happen and build on it."
 
Actually, though, this part of the workshop turned into a jubilant conversation about how inspired they had become ("It opened my eyes on how to think out of the box," said one woman) and led to the skills and people they could offer up to others in the room to help them succeed.
 
One of the young women in the room put it best: "I was reassured hearing about everyone's paths and the fluidity of their careers and not having to know what your next step is."
What's Next With eProv
eProv studio doesn't have firm dates yet for upcoming sessions, but plans to hold a workshop in Phoenix, Ariz. soon.
 
In February, the eProv team will launch a global, 10-city Summit Series on Senior and Intergenerational Entrepreneurship. They'll be doing this with Participant Media, as the producer spearheads a social action campaign for its sequel to The Best Exotic Marigold Hotel, called, of course, The Second Best Exotic Marigold Hotel. The first five summits will be in London, Dublin, Washington, D.C., New York City and Brussels.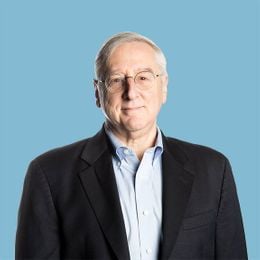 Richard Eisenberg
is the former Senior Web Editor of the Money & Security and Work & Purpose channels of Next Avenue and former Managing Editor for the site. He is the author of "How to Avoid a Mid-Life Financial Crisis" and has been a personal finance editor at Money, Yahoo, Good Housekeeping, and CBS MoneyWatch.
Read More