How LinkedIn Can Help You Become a Volunteer
Try its new Volunteer Marketplace that will match you up with nonprofits
If you've ever tried looking for meaningful volunteer work, you know that the search can be as challenging as finding a paying job.
Would-be volunteers hunting for assignments  — and nonprofits who need them —  don't always know where or how to find one another.
That's why I'm glad to tell you about LinkedIn's new Volunteer Marketplace. It's an online service from the social media business network, allowing its nearly 260 million members to search for opportunities and let nonprofits connect with people eager to volunteer.
Why I Like Linkedin Volunteer Marketplace
While I've been a fan and a critic of some of LinkedIn's recent offerings, after spending time tooling around Volunteer Marketplace, I like this one.
Not only can you use the service to find a place to volunteer, you can also identify nonprofits of interest that might offer paid staff positions (although you'd then have to go elsewhere on LinkedIn to find paid positions).
2 Ways to Use It
There are two ways to find, and apply for, opportunities at LinkedIn's Volunteer Marketplace.
You can search all postings on its page, using the same search functionality and filters as other LinkedIn postings (job function, location, etc.) — including the ability to see who in your LinkedIn network is connected to nonprofits that pique your interest.
Or, you can browse through the suggestions LinkedIn automatically generates for you based on your LinkedIn Profile. You do this by inputting the keyword "volunteer" in the search box on your Jobs page.
Once you find positions that seem intriguing, click on the links to learn more about the sponsoring organizations and to apply.
Of course, it's always wise to reach out to any contacts connected to these nonprofits for the inside scoop before submitting your application.
How Volunteering Can Boost Your Career
Becoming a volunteer can help you while you're helping others. As I've written often on Next Avenue, the skills, connections and experiences gained through volunteering can provide a big boost to your career.
(MORE: Proof That Volunteering Pays Off for Job Hunters)
In fact, according to an internal survey of LinkedIn members, more than 40 percent of hiring managers consider volunteer work equivalent to full-time work; one in five hiring managers said they offered someone a paid position because of their volunteer experience.
Ways the Marketplace Helps Nonprofits
Now here's the flipside of the Volunteer Marketplace if you already work at a nonprofit as an employee or on its board: You may well find it to be a more efficient and cost-effective way to find qualified volunteers and people who'd like to become board members.
A nonprofit can build a LinkedIn page and then list its volunteer openings on the Marketplace at a 90 percent discount off the standard job-posting rate that private companies pay. (LinkedIn offers a 10-applicant guarantee). All volunteer and board positions will link back to your LinkedIn page, so interested volunteers can easily find and connect to you.
In addition, LinkedIn offers an impressive variety of support services on its nonprofit resource page, including advice on recruiting and building a board.
Rachael Chong, Founder and CEO of Catchafire, a volunteer-matchmaking service for professionals that has partnered with LinkedIn, explained the benefits of Volunteer Marketplace to nonprofits in a Huffington Post piece this way: "Suddenly, half of our puzzle — getting our projects in front of more professionals — has been solved. We can now focus on getting more nonprofits to leverage the power of skills-based volunteers and ensuring a great volunteer experience."
(MORE: How to Get a Seat on a Nonprofit Board)
Other respected volunteer-matching groups LinkedIn has signed up to populate listings with high-quality opportunities: Taproot Foundation, BoardSource and VolunteerMatch.
Of course, LinkedIn benefits from the Volunteer Marketplace initiative as well.
By expanding its footprint into the volunteering space, the company will likely attract more traffic from students (who often volunteer to bolster their resumés), nonprofits and volunteers who might not otherwise visit the site.
Work In Progress
One caveat: Since LinkedIn's Volunteer Marketplace is new, it's a work in progress. When I checked it out, there were just over 700 postings nationwide; 108 were specific to the Greater New York area where I live.
That's not a whole lot, but I assume it won't be long until the site has thousands more.
2 Tips to Use the Volunteer Marketplace Effectively
Here are my two tips to make the best use of the LinkedIn Volunteer Marketplace:
1. Complete the "Volunteer and Causes" section on your LinkedIn Profile. That's where you share with your network information about your volunteer experience, the organizations you support and the causes you care about.
By putting in, or updating this information, you'll increase the odds of your Profile showing up when nonprofits search for volunteers. If an organization is impressed, you might receive a LinkedIn in-mail from the group letting you know about an attractive volunteer (or perhaps even a paid) opportunity.
Also, since LinkedIn suggests relevant job opportunities based on your Profile, you'll improve the number and quality of suggestions it generates on your LinkedIn jobs page.
Finally, even if you're not actively looking for a paid position, a robust Volunteer and Causes section will make you a more attractive, well-rounded professional.
To edit this section, move your cursor over Profile at the top of your homepage and select Edit Profile. Go to the Volunteer and Causes section and click the Edit icon next to it. When you're done making updates, click Done Editing in the box at the top of your profile.
2. Add a "signal" to your LinkedIn Profile. Within your Volunteer and Causes section, you can "signal" that you'd like to serve on a nonprofit board or do skills-based volunteering. This will help nonprofits find you and let members of your network know that you might be interested when they're looking for potential volunteers and board members.
To set up a signal, go to http://volunteer.linkedin.com, scroll down to the section that reads, "Let nonprofits know you want to donate your time and talent" and click on the blue "Add a signal to your profile link." Once on your Profile page, you'll see a blue box where you can check off your interest in donating your time or serving on a nonprofit board.
However you choose to leverage the Volunteer Marketplace, I hope it inspires you to find a meaningful way to give back. After all, as tennis great Arthur Ashe once said: "From what we get, we can make a living; what we give, however, can make a life."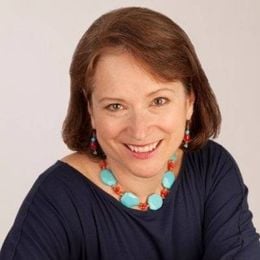 Nancy Collamer
, M.S., is a semi-retirement coach, speaker and author of Second-Act Careers: 50+ Ways to Profit From Your Passions During Semi-Retirement. You can now download her free workbook called 25 Ways to Help You Identify Your Ideal Second Act on her website at MyLifestyleCareer.com (and you'll also receive her free bi-monthly newsletter).
Read More