How My Grandparents Helped Shape Me
Honoring my grandparents Merlin and Muriel and the love and lessons they continue to share with our family
In 1948, my grandparents met at a barn-turned-roller skating rink in rural southeastern Minnesota. They married in 1950; she was 20, he was 22. Ten days after the wedding, Merlin returned to his Air Force base in Texas with his new bride. In 1952, their first son (my dad) was born. Eight years passed before they would be able to have another baby. But they did; a second boy, then a third.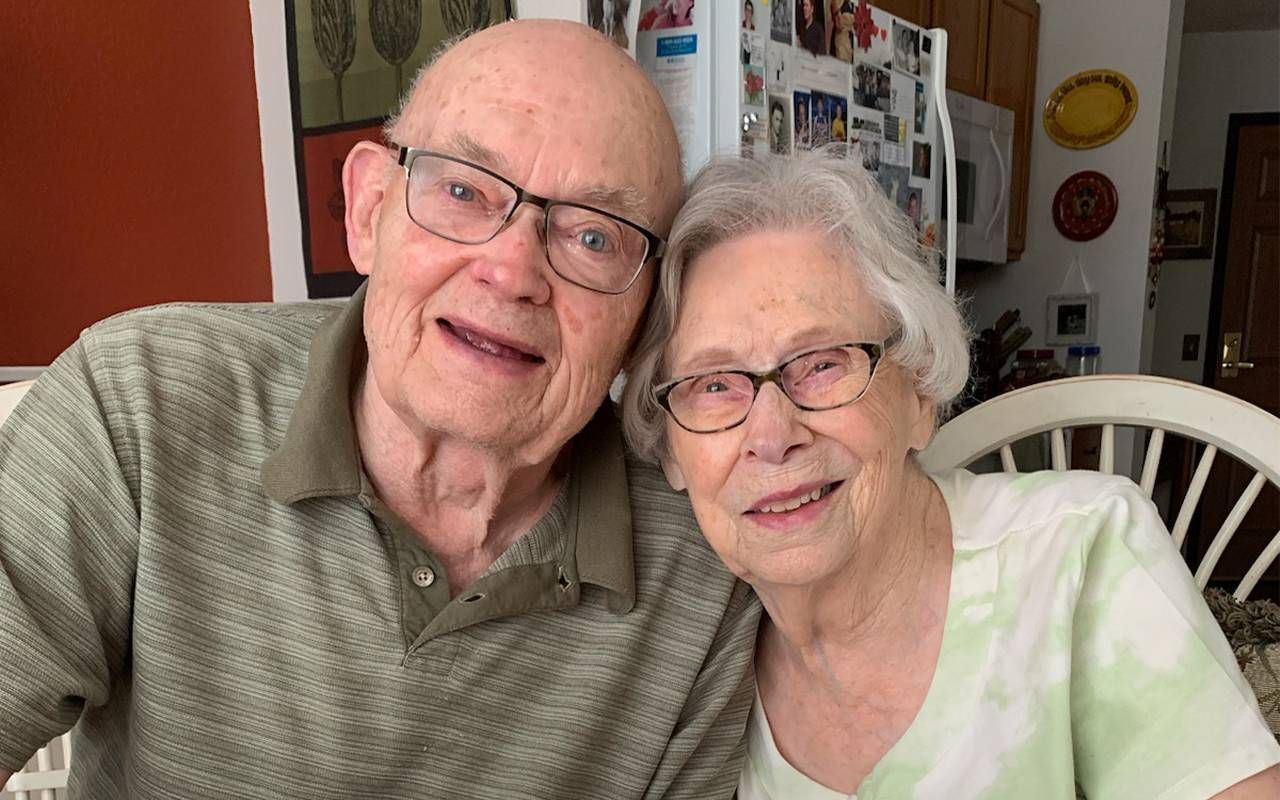 My grandparents are now 93 and 95 years old. They will celebrate their 73rd wedding anniversary on December 16, 2023. They've outlived friends, all their brothers and sisters, and their middle son. Grandma frequently says she's so grateful they still get along so well after all these years. They take good care of each other.
The Art of Commitment
When Muriel was a teenager, her family fearfully made it through the first polio outbreak unscathed. However, in the spring of 1949, her youngest sister, Alyce, suddenly and quickly deteriorated in health. Polio. She spent months in an iron lung and lived the rest of her life in a wheelchair with quadriplegia.
Grandma frequently says she's so grateful they still get along so well after all these years. They take good care of each other.
Over many decades, Merlin and Muriel were devoted to helping with her care. During Alyce's frequent hospitalizations, Muriel spent hours sitting with her. Merlin also helped by lifting Alyce in and out of her wheelchair and driving her where needed. For forty years, they gave of themselves selflessly.
Since retiring at 63, Merlin has continued to be of service to others. He volunteered for Meals on Wheels, the Community Emergency Assistance Program, Loaves and Fishes, and faithfully gave blood. He also helped countless people in need of home repairs and handyman jobs.
In 1987, he and Muriel signed up to participate in a long-term medical study. It's been over thirty-five years, and they are still involved. It would be easy to quit, but they never do.
Giving Hearts
Muriel loves flowers and has enjoyed making many faux floral arrangements. For years, she brought seasonal and holiday-themed bouquets to every family gathering and invited everyone to pick out their favorites to take home. Now she donates them to local nursing homes for use on dining room tables or to brighten the residents' spirits. For a long time, she's been saying she will use up what she has left and be done making them. This has yet to happen. 
My grandmother's superpower is always having your birthday card arrive on your exact birthday.
Muriel is also a faithful card sender, always with a nice balance of sharing and inquiring. She will underline the most significant parts of the card's pre-written text. Some get two lines if they are extra meaningful. She still sends them out to family and friends every holiday.
She apologizes for her penmanship as her hands have gotten shaky, but I've received enough over the years to decipher what it says. My grandparents start by handwriting below the text, but there's never enough room, so the message continues on the inside left space of the card. Rarely does it end there. If you flip the card over to the back, she'll try to squeeze the rest in before signing off. Grandpa then adds his signature next to hers.
My grandmother's superpower is always having your birthday card arrive on your exact birthday. I don't know how she does it.
I think my oldest memory ever is of my grandpa rocking me in their living room. I recall it being dark, so I must have slept over and been scared or missed home. I can still hear him, "Rock-ah-byah, byah-byah."
As I grew up, I don't know if he knew that I needed to hear it, but every single time one of us walked through each other's front door, he would say, "Looking good, Andee!" and give me a big hug. These two memories are buried deep into my heart.

Every Christmas for decades, after we all finished opening our presents, Grandpa circled the room and handed out an envelope to everyone with a crisp fifty-dollar bill inside. I never expected it, but I knew it would come. I always planned on using it for something practical, but Grandma insisted we use it for a special treat for ourselves.
Graduating to Granny and Gramps
In 2004, with the birth of their first great-grandchild, Grandma and Grandpa graduated to Granny and Gramps. We always called our great-grandma — Muriel's mother — Granny. I know she was delighted when it was her turn to take on this badge of honor. 
Special photos from decades ago and current school pictures of great-grandkids take up every inch of space on their fridge. Framed pictures of their own parents, siblings, and children fill up all the remaining walls and surfaces not decorated with knick-knacks and keepsakes. A teddy bear made from their late son's favorite shirt sits on the floor below the TV. I've never doubted that their family is on their minds daily.
If there is anything I know, it is this: Other people's lives are better because they have been a part of it. 
Living Their Legacy
This year, Grandparents' Day falls on Merlin's 95th birthday. Although my family moved cross-country last summer, I will return home to celebrate with them. 
Grandpa and Grandma are pure-hearted representations of dedication and loyalty. They are the heart of our family and always present in times of both celebration and heartache. The two show up for others faithfully. They have demonstrated this so well. 
Day by day, they continue to live their legacy. If there is anything I know, it is this: Other people's lives are better because they have been a part of it. 
To Everything, There Is a Season
A country song by Cody Johnson that speaks to my heart is called "'Til You Can't." The lyrics talk about all the things that you can do…until you can't. I know the day will come when my grandparents won't be here to visit anymore. Tears will well up thinking about them, and I will be so sad. I will regret things I said and didn't say. And I will wish I had reached out to them more while I still had the chance. 
I'll pull out my memento box, look at old photos, and re-read the cards I've saved, and reminiscing will cause tears to roll down my face and onto the smile these two put on it.
But they are here now. Opportunities are still present to write letters that I know Grandma will keep in her stack of papers on the end table by her recliner to read again. I can still call them more often to see how they are doing, rather than just updating them on how I am doing.
I know they have lived a full life. I don't know if they have any regrets, but I hope not. I wouldn't have had them any other way. I am forever grateful they are a part of my life's story.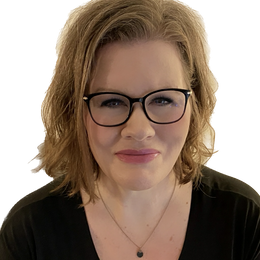 Andrea Wickstrom
, BSN, PHN, RN, has been a nurse for 25 years. Most of her experience is in cardiology at the bedside, stress testing, and with cardiac medical devices. Health literacy is also a passion of hers. Now, she combines her nursing knowledge with her love for writing to reach and educate readers.
Read More