How to Relaunch Your Career After Time Away
7 tips from a career adviser who also did this herself
Finding a job is a challenge under the best of circumstances. But it's especially difficult after you've taken time out from the workplace for personal reasons and then try to return. The longer you've been away, the tougher it is — although even a year off can spell trouble. Re-entry job candidates often grapple with a loss of confidence, a gap-filled resumé and outdated skills.
And contrary to popular belief, this is not just a "mommy issue." The need to take time off from your career can arise at any point. A spouse might get relocated or you could become ill or you may decide to retire and later change your mind.
(MORE: How 'Opt Out' Women Can Opt Back In)
But as difficult as it might be to regain your professional footing, Carol Fishman Cohen, co-founder of irelaunch.com (a service that helps return-to-work professionals get back into their careers), says it can be done.
Cohen, a Harvard MBA and mother of four, knows firsthand the challenges of the journey. She took an 11-year career break before returning to work as a consultant for Bain Capital, an investment firm. She later went on to co-author Back on the Career Track and create irelaunch.com, along with fellow Harvard MBA, Vivian Steir Rabin.
Cohen's 7 Tips for Re-entry
I had the opportunity to hear Cohen speak at the Alumni Career Services Network Conference last month in Denver, Colo., and wanted to share the seven key steps she outlined for a successful career re-entry:
1. Figure out what you want to do. Obvious, right? This is a must-do for all job seekers, but it's especially critical when you need to decide if you want to return to your old career, something related or forge an entirely new path.
(MORE: 10 Things to Do After the Job Interview)
The worst thing to say is: "I'll do anything." That comes across as code for "desperate and unfocused" and makes it impossible for people to know how to assist in your job search.
Of course, figuring out what's next is not so simple. It involves a detailed process of assessment, research and reflection.
But Cohen says a good first step is to look at each of your prior, significant work and volunteer experiences; break them into components and identify which of those components you love the most and are best at. If you go through this process for each one, you'll end up with a list of transferable skills and experiences that can be applicable to new career paths.
2. Update your skills. After deciding on a direction, you'll likely need to polish up your skills and technical expertise. But that doesn't mean you need to invest in a two or four-year degree. In most cases, you can get what you need through less expensive and less time-consuming alternatives such as community colleges, online training and certificate programs.
When possible, look for courses that offer a capstone project or field study. This way, when you interview, you can discuss your recent work experiences and studies.
To brush up on tech skills and learn new business software, Cohen recommends Lynda.com, a site that hosts video tutorials on a wide range of topics from the basics (like Microsoft Office) to the advanced (video editing techniques). Membership starts at $25 a month.
Alternatively, You Tube has a surprising number of how-to tutorials on all types of business software including Excel, Powerpoint and WordPress.
If you prefer in-person training, look for qualified tutors through community colleges and in the classified section of your local newspaper.
3. Volunteer strategically. Ditch the grill duty at the church fair and find a volunteer assignment that aligns with your professional goals. It will help you plug the gaps in your resumé, meet helpful contacts and give you current experience.
While there are many ways to volunteer, Cohen suggests serving on a committee or taking on a leadership role for the local chapter of your professional association. Either is a smart way to gain valuable industry insights and connections.
She also recommends event-planning assignments, since they provide a built-in excuse to network with industry movers and shakers.
(MORE: 4 Ways to Test Drive a New Career)
4. Create a killer profile on LinkedIn. In the title of your profile, Cohen advises you highlight your professional specialty. For example, "Talent Acquisition and Talent Management Leader" or "Business & Consumer Marketing Expert, Brand Strategist, Market Researcher."
In the Summary section, she says, you don't have to distinguish between paid and unpaid work. No one needs to know that some of your 12+ years of experience was paid and some was volunteered — it's the skills you developed that matter. A good LinkedIn profile summary might read: "Highly organized, collaborative leader with 12+ years experience creating innovative programming for children, youth and families."
When sending out requests to connect on LinkedIn, Cohen says, customize your invites. For example, "Hi Bob, We've been out of touch for a while but I saw you mentioned in a recent article and it reminded me that I wanted to reach out to you on LinkedIn. Hope you are doing well."
Once someone accepts your invite, be sure to circle back with a quick note to say, "Great to connect."
5. Don't forget to network with the people who were "junior" when you worked with them. When networking with people from your past, it's natural to gravitate towards your contemporaries. But while you've been on career break, the people who used to be your subordinates have likely moved up the ladder, so be sure to look them up on LinkedIn and then connect to them.
It might feel awkward to reach out to people after years without communicating, but it's important to realize that their memories of you are likely frozen in time. When you start to get back in touch with these people, they'll remember you as the professional you once were — not the stay-at-home caretaker you see reflected in the mirror.
6. Get out of the house. One of the best ways to get your job search into high gear is to turn off the computer and go talk to people in person who can serve as sounding boards and connect you to helpful information and to influencers.
Not sure how to initiate contact? Cohen recommends using a version of this script when reaching out via phone or LinkedIn: "I've been on career break and am now in information-gathering mode. I'm trying to be very strategic about determining my next moves and could use your advice."
In addition to connecting with old friends and contacts, make an effort to expand your network. Cohen has seen people gain confidence and connections by joining local chapters of Toastmasters International (an organization that teaches and promotes public speaking and leadership skills). She also recommends networking at conferences in a field you'd like to re-enter.
7. Pursue a midlife internship. One of the best ways to ease back into paid employment is to secure an internship — the employer gets to see how you'd do as an employee and you get to explore whether you'd like to work there longer-term.
Internships can be paid or unpaid and most last for at least a few months.
In recent years, a number of companies and nonprofits have begun offering internships specifically geared for re-launchers. The irelaunch.com site maintains a list, but since many of those opportunities are tailored to returning moms, you're more likely to "find" an internship by crafting your own. My earlier Next Avenue blog, "Internships Aren't Just for College Kids," shows you how.
Good luck!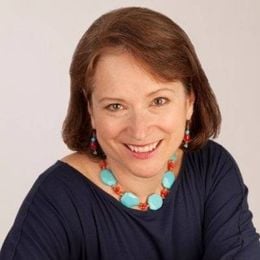 Nancy Collamer
, M.S., is a semi-retirement coach, speaker and author of Second-Act Careers: 50+ Ways to Profit From Your Passions During Semi-Retirement. You can now download her free workbook called 25 Ways to Help You Identify Your Ideal Second Act on her website at MyLifestyleCareer.com (and you'll also receive her free bi-monthly newsletter).
Read More