How to Stay Healthy in Spite of Diabetes
Diabetes can lead to serious illness if you don't maintain a healthy lifestyle
By

National Institutes of Health
Did you know that diabetes can lead to heart attack and stroke, blindness or kidney failure?
Too much glucose, a type of sugar, in your blood can cause diabetes problems over time. High blood glucose can cause heart and blood vessel disease, which can lead to heart attacks and strokes. Damage to the eyes can lead to loss of sight or blindness. Nerve damage and poor blood flow can cause foot problems, sometimes leading to amputation.
You can prevent or delay diabetes problems by keeping your blood glucose, blood pressure and cholesterol under control.
How can I tell if I have diabetes problems?
You may have diabetes problems if:
Your blood pressure is 130 over 80, written as 130/80, or higher.
You have pain in your chest.
You have blurry or double vision, or feel pain or pressure in your eyes.
You have foot problems-such as blisters, ingrown toenails, or cracked skin-that get infected.
Your arms, hands, legs, or feet feel numb, or you feel shooting pains.
Some diabetes problems don't have symptoms at first. For example, you cannot tell if your kidneys are damaged until they stop working altogether. Your doctor should test your urine every year to see how well your kidneys are working.
What can I do to stay healthy with diabetes?
Controlling your blood glucose, blood pressure, and cholesterol can make a big difference in staying healthy. Talk with your doctor about what your ABC goals should be and how to reach them. A stands for the A1C test-a measure of what your blood glucose has been for the last three months. B is for blood pressure, and C is for cholesterol.
You can take these steps each day to reach your ABC goals:
Follow the healthy eating plan that you and your doctor or dietitian have discussed.
Be physically active for 30 to 60 minutes most days.
Take your medicines as directed and keep taking them, even after you've reached your goals.
If you smoke, quit.
Ask your doctor if you should take aspirin to prevent a heart attack or stroke.
Check your feet every day for cuts, blisters, sores, swelling, redness, or sore toenails.
Where can I get more information about diabetes?
National Diabetes Information Clearinghouse
1 Information Way
Bethesda, MD 20892–3560
Phone: (800) 860–8747
TTY: (866) 569–1162
Fax: (703) 738–4929
Email: [email protected]
Adapted from "Preventing Diabetes Problems: What You Need to Know," a publication of the National Institute of Diabetes and Digestive and Kidney Diseases (NIDDK), National Institutes of Health (NIH).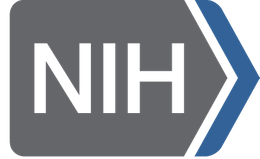 By

National Institutes of Health
The National Institutes of Health, a part of the U.S. Department of Health and Human Services, is the nation's medical research agency — making important discoveries that improve health and save lives. NIH is the largest single source of financing for medical research in the world, seeking new ways to cure disease, alleviate suffering and prevent illness. By providing the evidence base for health decisions by individuals and their clinicians, NIH is empowering Americans to embrace healthy living through informed decision-making. NIH is made up of 27 institutes and centers, each with a specific research agenda, focusing on stages of life, like aging or child health, or particular diseases or body systems.