How We Chose the Influencers in Aging
2018 Influencers in Aging
What does it take to become a Next Avenue Influencer in Aging?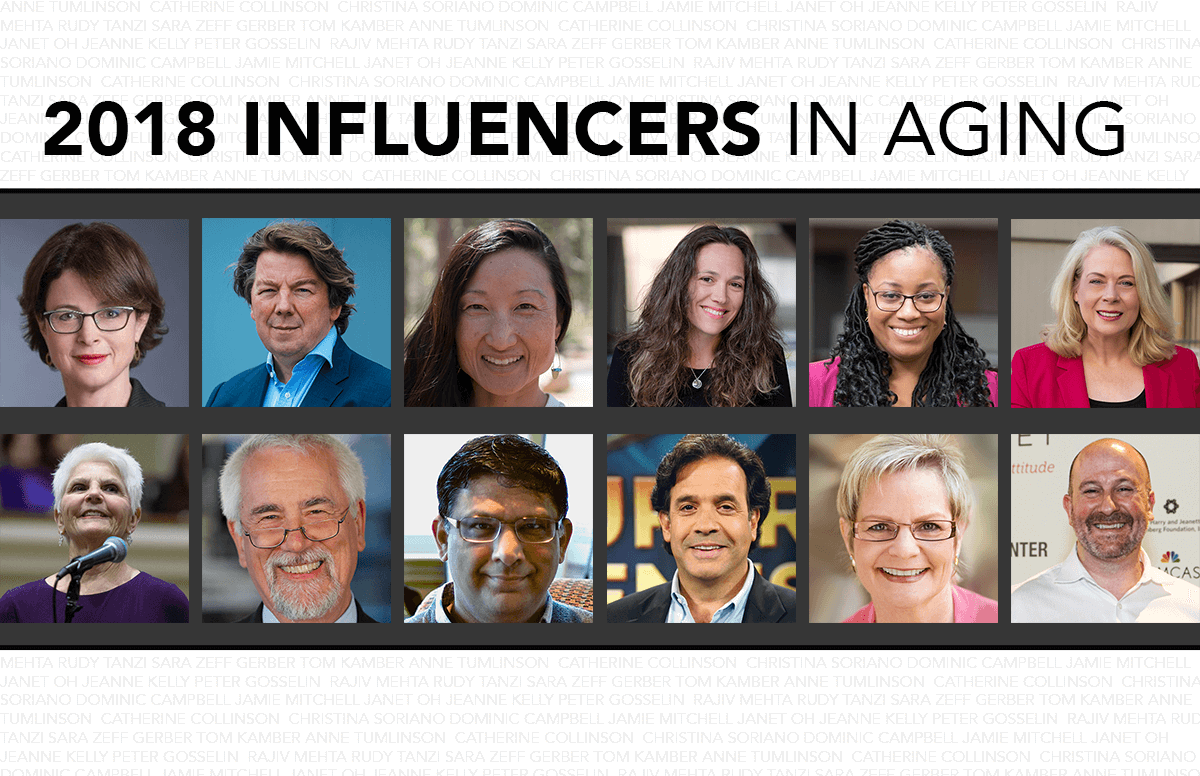 Passion, hard work and an unspoken but shared mission to unleash the potential power of older adults. This group of influencers is at the forefront of changing how we age and think about aging as they further innovation and knowledge in their respective fields.
These researchers, entrepreneurs, thought leaders, groundbreakers and advocates continue to push beyond traditional boundaries and change our cultural notions of what it means to grow older. We at Next Avenue hope that by showcasing these national leaders in aging and extending their influence in the world through our annual Influencers in Aging, we can also extend the reach of their innovations.
The year's list includes 12 honorees in each of the six areas Next Avenue covers: Health, Caregiving, Money, Work & Purpose, Living and Technology. We asked for reader submissions, and our editors also searched for a diverse and broad list of people whose work to improve the lives of older adults in the areas of health, money, work, living, technology and caregiving was especially impressive over the past year. In recognizing the people who are making the biggest impact, we hope to spark conversation, engage in new ideas and motivate others to become involved in the important work of innovating the way we age and think about aging.