How Women Can Reinvent Their Careers After 50
The success of Betterafter50.com's two founders provides four lessons for all women eager to try something new
Felice Shapiro, 56, and Ronna Benjamin, 54, know how it feels to go through a midlife career crisis because they've been there.
They're the founding partners of Betterafter50.com (sometimes known as BA50.com), a weekly online magazine and community for women over 50.
Earlier this month, I heard them share their personal career reinvention stories at BA50's SHE DID IT/NY conference, an event dedicated to connecting women to the next phase of their lives. In a minute, I'll pass on their lessons for you.
 
But first, a little background on the BA50.com founders.
 
A Tragic Event That Inspired A Reinvention
 
In the 1980s, '90s and early '00s, Shapiro, a mother of two in Larchmont, N.Y., created and sold a group of regional parenting publications, taught yoga and helped establish a yoga center in nearby Rye, N.Y. Life was good. But in 2005, just as she was about to send her youngest son off to college, her life took a drastic turn when her husband, Alan, was killed by a car while out for his morning jog.
 
(MORE: Career Shift: 'You're Never Too Old' Success Stories)
 
"I worked hard to create a new life," she recalled. "I challenged myself to say yes to anything that would prevent me from being invisible." Those "yes" experiences included teaching entrepreneurship classes at Tufts and New York University, dating and running a marathon.
 
The more Shapiro challenged herself, the more confident she grew. Over time, she remarried, moved to Boston (she now splits her time between Boston and Larchmont) and, in November 2011, launched Betterafter50.com.
 
Career Boredom Spurs a Fresh Start
 
Benjamin's story is less dramatic, but equally inspiring.
 
For 28 years, the Boston-based mother of three worked as a real estate attorney. But as Benjamin approached 50, she was bored with her career and felt ready for a change. "I hated being a lawyer, but I didn't know what else to do," she said.
 
Benjamin's friends advised her to follow her passions. "So I tried growing orchids, stringing beads and starting a meringue cookie business," she said. None of the passion experiments held her attention for long.
 
Meanwhile, sleepless nights brought on by menopause had awakened her zest for writing. Benjamin created a blog, appropriately named 100sleeplessnights.com, sharing her thoughts about her aging parents, adult children, insomnia and other midlife challenges. The more she wrote, the more she realized how much she enjoyed being a writer.
 
How the Two Women Linked Up
 
A friend sent Benjamin a link to BA50.com on the day it launched. Intrigued, Benjamin sent Shapiro one of her articles. Shapiro, who was thrilled to receive her first submission, immediately contacted Benjamin and the two agreed to meet.
 
(MORE: What to Do When You've Lost the Passion for Your Career)
 
Benjamin told Shapiro she was eager to become a writer. Since Shapiro was looking for content and both women lived in Boston, a match was made.
 
Today, Benjamin is the managing editor of BA50.com, Shapiro is the publisher and the two collaborate on growing the site and rolling out conferences around the country.
 
With 85,000 monthly visitors for betterafter50.com, the women are excited about the site's potential. "Our goal is to be a key resource helping women over 50 figure out what's next in their lives," Shapiro said. "Not just in terms of their career, but in all aspects of their lives."
 
As I listened to Shapiro and Benjamin recount their stories, I couldn't help but marvel at the similarities between their reinvention lessons and the ones I discovered while interviewing people for my book Second-Act Careers: 50+ Ways to Profit From Your Passions During Semi-Retirement.
 
While every person's story is different, it's clear that certain behavioral patterns help drive reinvention success.
 
4 Lessons From Their Career Reinventions
 
Here are four takeaways from Shapiro's and Benjamin's career reinventions:
 
1. Action trumps analysis. Thinking about building a second act around a passion often leaves people stuck in analysis paralysis. Sometimes, as Shapiro and Benjamin found, you just need to get out of your head and go do something.
 
Of course, that doesn't mean taking the time to figure out what you want to do next is time wasted. It's smart to begin thinking about compelling causes, interesting people and meaningful activities. But then take an action: volunteer, take classes, temp or moonlight.
 
(MORE: A Midlife Career Shift Against All Odds)
 
As you test things out, you'll discover what you do and don't like. Then you can fine-tune your next steps accordingly.
 
2. Consistency counts. When Shapiro thought about creating an online magazine, she challenged herself to write every day for 100 days. Committing to work even when she didn't feel like it helped her succeed.
 
A career reinvention process can be overwhelming. But if you work at it consistently — step by step, day after day — you'll build momentum toward a meaningful new path.
 
3. A supportive community is invaluable. "Change is easier when you meet someone who believes in you," Benjamin said. It's true — that's why I urge people going through a career change to find a buddy, coach or support team to help them through the process. You might even want to form a career transitions group with other local women.
When you think back on major transitions in your life, like graduations, marriage or new jobs, chances are you had a network of family, friends and mentors who guided, cheered and supported you. Surrounding yourself with a caring community is a critical part of career reinvention success, too.
4. Luck happens when preparation meets opportunity. Sure, it was serendipitous that Benjamin learned about Shapiro's site the day after it launched. But if she hadn't been writing for months, it's unlikely Benjamin would have submitted anything for Shapiro's consideration.
 
The people who "get lucky" shifting careers work hard and are prepared when opportunity comes along. So get out there and make your own luck.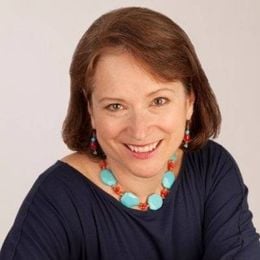 Nancy Collamer
, M.S., is a semi-retirement coach, speaker and author of Second-Act Careers: 50+ Ways to Profit From Your Passions During Semi-Retirement. You can now download her free workbook called 25 Ways to Help You Identify Your Ideal Second Act on her website at MyLifestyleCareer.com (and you'll also receive her free bi-monthly newsletter).
Read More