How Women Job Seekers Can Beat Age Discrimination
Advice for dealing with age bias if you're looking for work in your 50s (or older)
Have you sat in a job interview gazing into your inquisitor's eyes and felt that he or she was only seeing your "expiration date?" If so, you wouldn't be alone.
These days, many employers sifting through applications are passing over experienced candidates in their 50s and 60s for the enthusiasm, and perhaps less onerous pay demands, of younger job seekers.
And some 65 percent of boomers believe they suffer from workplace age discrimination, roughly three times higher than the rate for Gen X and Gen Y, according to a survey of 5,368 job seekers released this week by Millennial Branding, a Gen Y research and consulting firm and Beyond.com, a job-search site.
(MORE: How to Find Firms That Value Older Workers)
As I note in my new book, Great Jobs for Everyone 50+: Finding Work That Keeps You Happy and Healthy ... and Pays the Bills, it takes someone 55 or older more than a year to find a job, on average, or three months longer than a younger person.
Women Job Applicants Face Age and Gender Bias
The combination of age- and gender discrimination is particularly difficult for older female job applicants to overcome. I hear this regularly from my job-hunting peers. And no amount of dabbing out the gray or botoxing is going to change that subliminal hiring, or shall I say, not hiring, force.
I can't help but hear Rod Stewart 's refrain in my head: "Spent some time feelin' inferior, standing in front of my mirror." If you're a woman over 55 and looking for a job, feeling inferior isn't so unusual. You can feel like a castoff in today's employment market.
Vital Step to Fight Ageism
What should you do to combat age discrimination if you're looking for a job?
"The vital first step in fighting ageism is to be physically fit, energetic, and positive in attitude," says executive career coach Beverly Jones, founder of Clearways Consulting, who splits her time between Sperryville, Va., and Washington, D.C.
During your interview, it's important to be clear about your technological aptitude and knowledge, your openness to report to a younger boss, your energy and your knack of picking up new skills.
For many employers, it's not about the candidate with the best credentials. It's about fitting in with the organization's culture.
"You have to make the case why you are the person who is going to do the job brilliantly and fit in," Nicholas Lore, founder of The Rockport Institute, a career-counseling group in Rockville, Md., told me. "The question an employer is asking is, 'Can you do my job right now and are you a big risk?'  (I recommend his Next Avenue article, "6 Ways People Over 50 Can Find Jobs They'll Love.")
My Tips For Job-Seeking Women Over 50
I have six tips of my own to help women combat age discrimination when looking for work:
1. Don't hide your age. If an interviewer asks how old you are, which is a perfectly legal question, don't lie. And don't leave the age line blank on a job application; online applications often get tossed if they're not fully filled in.
2. Prepare for age-related questions. Since a potential employer might view you as "overqualified" due to your age, have a polite rejoinder ready. Note that you'd bring a wealth of experience to the job, and you'd be delighted to share what you know with younger employees. Stress that you have worked well with people of all ages and that you look forward to learning from younger workers.
You may also need to convince the hiring manager that you don't see the job as a bridge to retirement. Explain that you'll be fully committed to the job, as you have been at all your previous positions, and expect to keep working for many more years.
3. Pitch your skills, not your roster of past employers. If you're thinking about switching fields, figure out how your skill set and experience could be transferable to them.
4. Stay on top of your game. Make sure you're keeping up with technology and changes in your field. If necessary, take a class at a community college or online to stay current.
5. Network like mad. Even in this era of online resumés, it's often all about who you know — those connections could be the key to getting you into the chair for an interview.
As I wrote recently in my Next Avenue blog post, "Why Women Should Join Networking Groups," I strongly urge women to become a member of groups like The Transition Network, where you can meet like-minded women to knock around ideas about job-hunting and more.
LinkedIn, the online social media network for business, is a great way to grow your professional network, too. Employers troll it for prospective hires.
There are also some terrific LinkedIn groups worth joining, like Encore Careers, ForbesWoman Work ReImagined and Connect: Professional Women's Network.
6. Look your best. As much as we may detest this, employers (and the rest of the world) often judge us by our appearances. So when you go into an interview, try to be physically fit and look and dress with an eye toward a vibrant, youthful appearance. (The Next Avenue article,"The New Job-Interview Dress Code," might be helpful.) You don't want to give a hiring manager an excuse not to hire you, no matter how ridiculous it might be.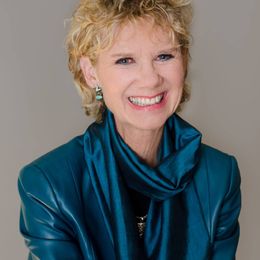 Kerry Hannon
is the author of Great Pajama Jobs: Your Complete Guide to Working From Home. She has covered personal finance, retirement and careers for The New York Times, Forbes, Money, U.S. News & World Report and USA Today, among others. She is the author of more than a dozen books including Never Too Old to Get Rich: The Entrepreneur's Guide to Starting a Business Mid-Life, Money Confidence: Really Smart Financial Moves for Newly Single Women and What's Next? Finding Your Passion and Your Dream Job in Your Forties, Fifties and Beyond. Her website is kerryhannon.com. Follow her on Twitter @kerryhannon.
Read More