How You Can Combat the Senior Hunger Crisis
Groups that bring meals to seniors deliver far more than nutrition — and they need your help
Jenny Montalbano was at an emotional low point in 1996. She was divorcing her husband and feeling alone. She felt she had to get out of the house and do something to keep her mind and hands occupied. She found an outlet volunteering in the preparation kitchen of God's Love We Deliver, a nonprofit meal delivery group founded in 1985 that services greater New York City and parts of New Jersey. She has worked with the group ever since.
"I was volunteering my time in the kitchen and even though I was helping them, God's Love We Deliver also really helped me through a very tough time," Montalbano says. "It became my emotional rescue." After growing up in a traditional Italian-American household "where food was comfort," she says, "helping to give meals back to others has become my passion."
The Senior Hunger Crisis
About 50 million Americans live with hunger or what experts call "food insecurity," the worry about where their next meal will come from. One of the most challenging aspects of the nation's hunger crisis is its intractability among seniors. Five million people over 60 live with hunger, according to the Meals on Wheels Association of America, a national network of 5,000 community groups whose volunteers deliver a million meals a day. Many such seniors are homebound and have difficulty shopping or preparing meals for themselves because of such conditions as arthritis or macular degeneration, or, in the case of people living with cancer or chronic obstructive pulmonary disease, a profound lack of energy.
(MORE: Building a Network to Look Out for Your Parents)
These homebound seniors are especially at risk because they're invisible. Most of us don't see them in the course of our daily lives the way we might see people in line at local food kitchens. "Seniors who face the threat of hunger are really the hidden hungry," says Enid Borden, chief executive and president of the National Foundation to End Senior Hunger. "They're hidden from society in terms of their inability to be outside in our communities. Also, many seniors perceive a stigma with this issue and don't talk about it."
Popular misperceptions work against hungry seniors. "We usually talk about senior hunger issues during hard economic times and then the story is over," Borden says. "But the fact of the matter is hunger is not dependent on economic times any more than it is dependent on the weather." While poverty is a key predictor for senior hunger, she says, 50 percent of older Americans going hungry live above the national poverty level.
The Danger of Isolation
Research by the Meals on Wheels Association of America has found that single seniors are most at risk for food insecurity. This is a major concern for the nearly 8 million long-distance family caregivers, who struggle to maintain connections for their loved ones, especially those who are homebound. When an older person does not have someone to talk to on a daily basis, does not attend church or synagogue or does not see family and friends regularly, it can lead to depression and related health issues, including not eating. For this group, meal-delivery volunteers who provide a daily check-in can have an impact well beyond the essential nutritional content of the food they bring.
"Many people don't realize that sometimes the meal delivery driver is the only social visit a senior may receive during the day," says Em Findley, communications coordinator for God's Love We Deliver, whose drivers typically linger with each meal recipient for a few minutes when they drop off meals. "We take great pride in not only delivering nutritious, delicious meals but also bringing a smiling face to the door to brighten a senior's day.
"Food is both love and medicine. One client told our driver, 'I can feel the love in every bite.'"
Caroline Sorensen, a New York City high school senior who has volunteered with Meals on Wheels for four years, says, "I love knowing I made someone's day easier and happier."
She's grown especially close to one recipient. "Doris always comments on my hair and we talk about the latest in hair fashion," Sorensen says. "She laughs that her hair is not quite that pretty anymore, but instead of making her sad it's a fun conversation we have every time I see her. And she always wants to make me tea so we sit for a few minutes and talk. I always feel good after I leave her."
Nutritional and Budgetary Benefits
Each of the 20,000 meals God's Love We Deliver produces each week is customized for its clients. The group's nutritional counselors talk to recipients about special needs and help craft kosher meals, gluten-free dishes, meals for diabetics and even pureed foods for those who have trouble chewing. The group has no waiting list and has no age requirement for clients, but 78 percent of its recipients are over 50.
Both God's Love We Deliver and Meals on Wheels also provide meals to family caregivers. "We know sometimes they are as much at risk for hunger or poor nutrition as the senior," says Findley, whose group has seen a 40 percent increase in requests for caregiver meals in the past two years. "Caregivers are often struggling with financial issues and physical and other challenges. If we can provide the meals to keep both the caregiver and care recipient nourished, that is part of our mission."
Meal deliveries can be the critical factor that allows those "silent seniors" to continue living at home. In a study recently published in Health Services Research, Brown University researchers found that states that subsidize the cost of meal deliveries with money from the federal Older Americans Act see a reduction in the percentage of relatively healthy seniors moving into nursing homes.
If states raised per-capita spending on subsidized meals for residents age 65 or older, researchers concluded, they would reduce the percentage of their nursing home population with "minimal health needs." Such residents may not need the full (and expensive) suite of services nursing homes provide and could cost the state less money if meal-delivery subsidies were increased before seniors moved out of their homes.
How You Can Get Involved
A few years ago, Montalbano had just started a new full-time job when her mother developed stage 4 cancer. She turned to God's Love We Deliver to bring meals during the last month of her life, which enabled Montalbano to keep her at home. "I've been on both sides — giving and receiving — the special gifts God's Love We Deliver provides," she says. "Nothing lifts your spirit more than to volunteer to feed a senior. As a caregiver, I'll always cherish that my mom saw a friendly driver who came to the door every day to bring her a meal and a smile. It was a godsend. They fed my mom physically, but they fed both of us emotionally."
Reaching out to someone in need is one of life's greatest gifts. If you want to deliver a little soul food to seniors this season, here are some ways to get started: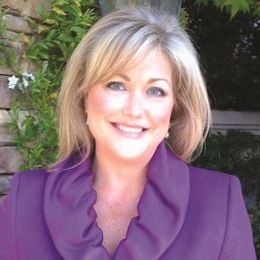 Sherri Snelling
is a gerontologist, consultant and national speaker specializing in caregiver wellness. She is CEO and founder of Caregiving Club and author of A Cast of Caregivers – Celebrity Stories to Help You Prepare to Care.
Read More