I Am Dating a Married Man: Don't Judge Me. Here's Why.
His wife has a brain disease, but our loneliness drew us together
I am dating a married man. His wife doesn't know. She resides in an assisted living facility, a tragic victim of a brain disease. Like a young child, she can no longer walk alone, needs help being fed, showered and going to the bathroom.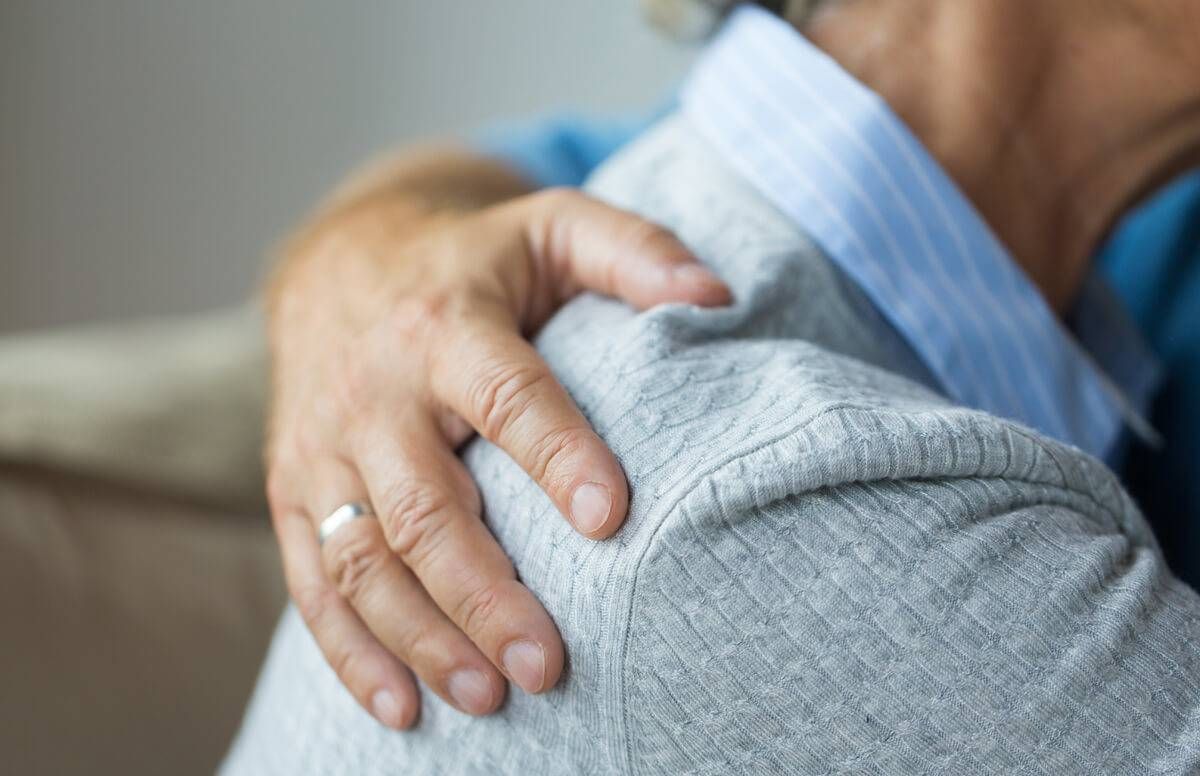 She and my friend have been married for a half-century. For years, he cared for her at home — taking her for walks in a wheelchair, finding ways to keep her mind stimulated. But as her health deteriorated, it became unbearable to be her 24-hour caretaker.
He decided to move his wife into a nursing home where, he said, she would get round-the-clock attention. He loves her, but could no longer care for her alone. He visits her daily, making sure the staff at the facility caters to her every need.
Guilt choked him. He felt he failed her. To ease his anguish, he would indulge in nightly rounds of vodka. He was angry, but squashed his feelings. He understands that she is not doing what she does on purpose, but he still suffers.
Over time, his loneliness intensified. His one or two drinks a day doubled. His depression went full-tilt.
I knew what he was going through. I, too, was the caregiver for my husband for many years. Although he lived at home with round-the clock aides, I, too, struggled with my anger — resentful that during our retirement years, I was no longer able to enjoy a day at the beach, plan dinner with friends or share my thoughts and feelings with my lifelong partner.
Common Feelings of Loneliness
One evening, sitting with a few friends in a coffee shop near my home, introductions were made around the table.
"Are you single or married?," a nice-looking man with a warm smile asked me.
"I'm widowed; how about you?," I answered.
He told me he was married, but that his wife resides in a facility. When I asked how he was doing, he replied, "My days are active, but my nights are terribly lonely.''
"Me too,'' I said, explaining that while my days are filled with volunteer work, visits with grandchildren and tennis, the walls at night surround me with longing. For a split second, we bonded, understanding what the other was feeling.
A few days later, he called and asked me for a dinner date.
My immediate response was to say yes, but I hesitated. If anyone in my senior community saw us together I would need to prepare myself for the gossip that would circulate among neighbors. A widow dating a married man — even though his spouse needed more care than he could possibly provide — was fuel for fodder.
Establishing Personal Guidelines
It happened to my friend Karen. Her husband is living in a facility for Alzheimer patients and she is dating a widower. "When Stan and I were seen together at a local movie theater, it became front page news. Now it's your turn,'' she laughed.
Before I accepted my gentleman friend's dinner invitation, I needed to consider some personal guidelines.
Because I would be dating someone legally committed to another, I wanted to clarify boundary issues for myself. His wife, not me, should be his first priority.  He might be a fun dating companion, but I don't get to go home with him.
Although he is relieved of his day-to-day physical care for her, I needed to respect his conflicted (guilty?) feelings. After all, she's living in another world; he's out having fun. I concluded that unless I could fully embrace this confusing situation, I best not accept his invitation.
I decided to go because I knew that my loneliness — widowed after a 50-year marriage — was akin to his. And studies tell us that loneliness in our later years is as lethal as smoking.
We drove to a restaurant near the beach. The moon, high in the sky, lit up the ocean where youngsters were splashing and laughing at the water's edge. I had long forgotten how nice it is to have a glass of chardonnay and share laughs with a kind gentleman across the dinner table.
Unique Late-Life Situation
Some friends are happy that I have a companion with whom to attend a play, movie or ball game. Others say that spending time with a married man is morally wrong. One friend went so far as to say that it was sinful!
It's a couple's world, and while there are married friends with whom to spend an evening, I often feel uncomfortable being a third wheel.
Dating someone whose spouse is alive, but his or her mind is not, is a moral dilemma. As we live longer with more older adults struggling with dementia and other brain disorders, the healthy spouse suffers with loneliness. Should we still abide by the old adage "till death do us part" and be lonely for the rest of our lives?
Maybe, maybe not.  But with respect and understanding of this unique late-life situation, I'm on the side of those who understand that an "out of marriage" friendship can be the ticket to ease the pain of loneliness.