I Was a Breast Cancer Support Group Dropout
A traditional breast cancer support group didn't give the author the help she needed during her recovery, so she pursued other options
I tried. Really, I tried. But I have to come clean: I am a breast cancer support group dropout.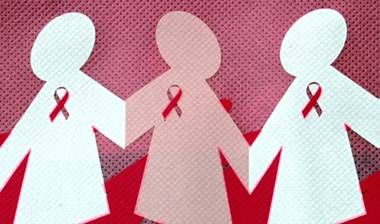 I know it's nothing to be ashamed of. Not everything that's supposed to help patients actually helps everyone. Support groups are meant to boost your psychological well-being at a difficult time. But they didn't do that for me. They made me more scared than ever.
(MORE: Cruising With Breast Cancer 'Thrivers')
After surgery but still undergoing chemotherapy, I went to a few sessions of a women's support group at a cancer center here in New York. I thought it was something you just did after life threw this gigantic wrench at you and you were coping with the fear and uncertainty that comes from facing "the big C" head on.
And so there I sat on Tuesday mornings, beside women young and old, professional and blue collar, with only one thing in common — we were all either in treatment or had recently completed treatment for breast cancer. There were some good moments, when members shared tips about where to find an inexpensive wig or how to cover our heads with scarves, and when we talked about the ways our doctors had broken the news to us or how our families were managing.
What scared me off were the stories of people who had it worse than me. I didn't want to face these tales of what could have happened and, I suppose, someday might happen, if my cancer were to reappear. What I had gone through wasn't fun, but listening to these women, I realized there were a lot of other scenarios I never knew about when my treatment began. Had I known, I would have been a lot more terrified.
I found no comfort in other people's pain. I felt hot and flushed in that small room as women talked about post-surgical complications and whether or not to have additional procedures to fix botched nipples. I have a weak stomach and often had to excuse myself to get a drink of water and clear my head.
What I came to discover is that not all breast cancer is the same, and my one-size-fits-all support group was not helping me. I had been plugging along quite nicely, coping with chemo and the loss of my hair — and now they were freaking me out.
Seeking a More Casual, Less Stressful Group
So I quit. I felt bad leaving women who had bared their souls to me, but I just couldn't take it any more. Later, I started dropping in at the occasional gatherings organized by my surgeon's office at the Comprehensive Breast Center of Roosevelt Hospital in New York City. Their theory was that support groups are mainly places where people complain, so as an alternative, why not offer patients a time and place to simply come together, socialize and bond while doing things they enjoy?
(MORE: A Growing Nation of Cancer Survivors)
It worked for me. As we chopped garlic and poached salmon at a cooking class, talk casually turned to how we dealt with hot flashes and how nice it was not to have to shave our legs since the hairs had fallen out during chemo. Chatting with a fellow survivor during a water exercise class, I learned about an alternative medication that might not hurt my joints as much as the one I was taking. While we did yoga, or attempted artwork, we also shared feelings, fears and surgical stories, but in a more casual, less pressured setting. We connected and forged friendships — and we actually had fun, too.
A few years ago, a bunch of us were given a series of free dance lessons at a top Times Square studio. We learned to rhumba, two-step and swing. Then we learned a routine to perform as the finale of a Dance for the Cure fundraiser. We laughed and tripped, sashayed and shimmied, and created a bond that will forever hold us together. I know I can call any one of those women at any time.
I may have been a support group dropout, but I still found the support we all need.
How to Find the Right Support Group for You
Doctors can help you physically. Support groups can help you spiritually and emotionally, offering comfort, companionship and resources during an experience that can feel very isolating. There are many types of groups, so it should be possible to find one that works for you. Keep looking until you do.
Face-to-face groups can be a great way to get out of the house and talk to others who are going through a similar experience. Some groups are led by trained professionals in a hospital, others are peer-led with rotating hosts. There are also less formal social gatherings like the ones I took part in. Some groups have open membership and members can come and go as they see fit. Others ask you to commit to a certain number of sessions and are closed to new members once a target number is reached, to establish consistency and allow participants to get to know one another well.
Online support groups are a good option if you don't feel strong enough to leave the house or don't have many choices for in-person support groups near your home. Online message boards and forums catering to cancer patients and survivors are also available 24/7. If you have a question or concern, or just want to chat, you can log on any time and it's likely someone will be there to talk with you.
Start your search by asking friends and acquaintances, or your doctor or medical center, what options may be available in your community or at your clinic. The American Cancer Society, the National Cancer Institute Information Service, Susan G. Komen for the Cure, the Breast Cancer Network of Strength and the Young Survival Coalition also have experts and resources to point you in the right direction.
Bethany Kandel is a New York City author and journalist. She was diagnosed with breast cancer in October 2007 and is happily in remission and thriving without attending regular support groups.