I Was Clueless About Caregiving – And Why I'd Do It Again
I learned and experienced more than I imagined I would caring for my mother for ten years until her death at 105
I was a 59-year-old broadcast journalist back in 2007 when I decided to do something I'd never imagined — move in and take care of my 95-year-old mom. My mom and I had always been close. I knew I could hire enough help to be there while I was at work, and I figured covering nights and weekends wouldn't be that tough. It all seemed pretty straightforward.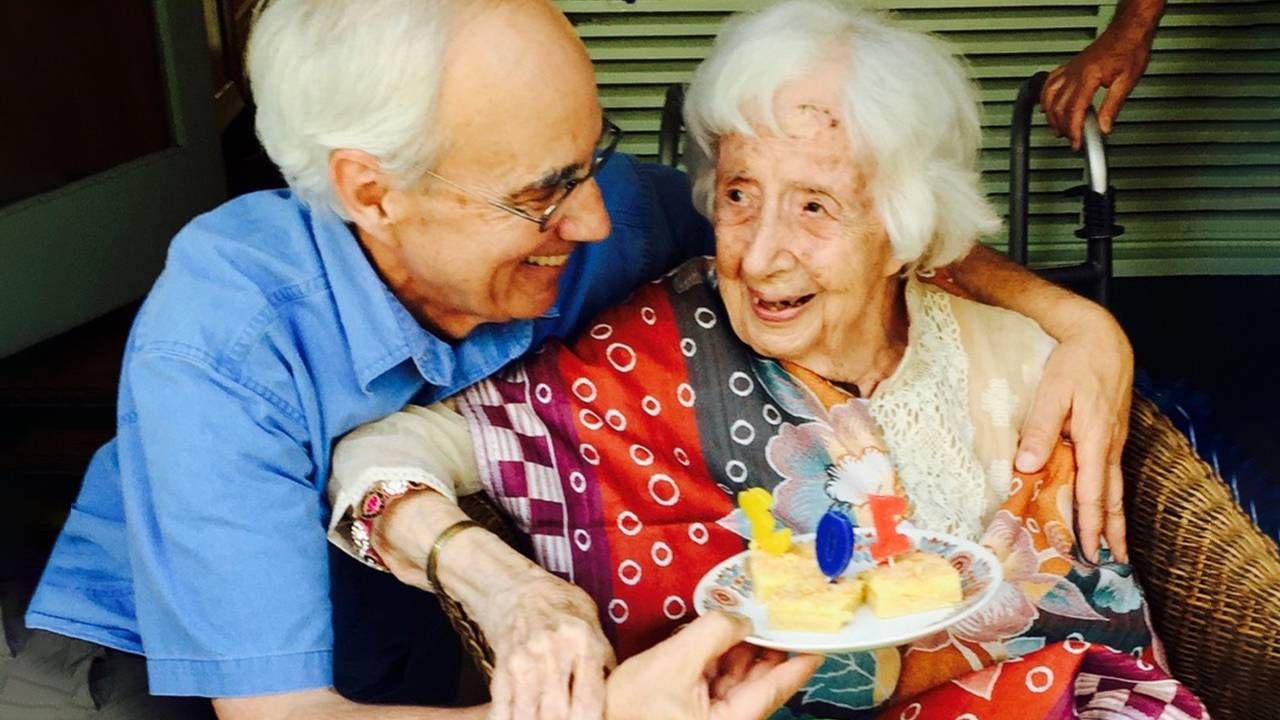 But of course, I really had no clue about what lay ahead. I didn't know that I'd get so exhausted. I didn't know that I'd be capable of getting so angry. And I sure didn't know that my mom would live to be 105.
I didn't know that I'd get so exhausted. I didn't know that I'd be capable of getting so angry.
AARP and the National Alliance for Caregiving estimate that nearly 42 million family members provided care for older Americans in 2020. And the pandemic's terrible toll on nursing home residents no doubt means even more people are now considering making the same choice I did.
Yet we often plunge into caregiving without much forethought, or considering questions like these:
How prepared am I to clothe, feed and clean another adult?
Caregiving at its core is intimate and physical. Sure, if you're a parent, you once provided that kind of care for your child. And yes, there can be striking similarities between what you did for a young child and what you will do for an aging parent. But once you help your mom get dressed, assist her in the bathroom, or spoon feed her a meal, you begin to realize how different this kind of care feels.
Physical care for a parent requires physical closeness, and that can bring tenderness, compassion, love, and even laughter. It also brings unexpected challenges and exhaustion. You get it all. In that sense, it can be like caring for a child. You just need to be ready for all that that means.
How well do I cope with uncertainty, especially when it's up to me — and only me — to chart the way forward?
Caregiving means you're on a journey where the currents are always shifting. You can't be wed to your own carefully crafted route. You don't really know where you're going or how long the trip will last. The weather is always unpredictable — rough patches are followed by smooth, and then you're surprised all over again when the next storm emerges. You find that no matter what you've learned, it doesn't necessarily predict what lies ahead.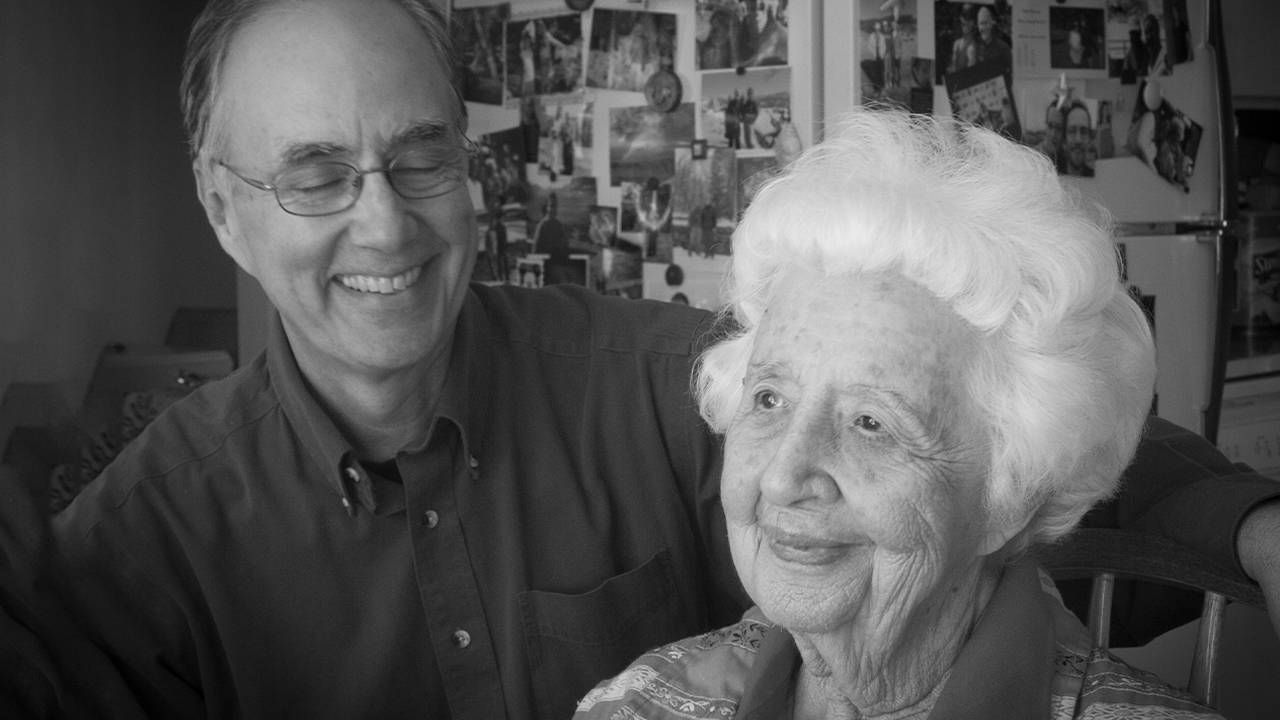 Coping with Uncertainty as a Caregiver
You discover that once you're onboard as a caregiver, it's hard to turn around and go back, harder still to disembark. You become a bit like one of those ancient mariners heading for terra incognita, (unexplored territory) clutching a map with only this direction: "That Way Dragons Be."
How much am I willing to learn about myself?
Start by trying to assess your capacity for anger. And then accept the fact that you have no idea how to answer that question. I learned I could become furious with someone I deeply loved — that I could yell or slam the door in frustration. And that even after I felt remorse, I was capable of doing it again. Caregiving is humbling. But that also means you learn your strengths and weaknesses inside out, including your capacity to adapt and change.
The Revelations of Caregiving
Indeed, it's the upending nature of this journey that can make the experience so revealing, and ultimately so rewarding. You fail in ways you never imagined, your shortcomings are displayed like never before, and your sense of certitude comes undone.
I learned that I didn't always have to be right. I learned what it means to fall flat on my face, to weep when my shortcomings were so starkly revealed.
I learned that one of my least attractive traits, my desire to always be right, was spectacularly unhelpful when caring for someone whose dementia was progressing. And therein lies one of caregiving's silver linings. If you're looking for a way to improve your character, I can think of no better self-help course than becoming a caregiver.
Do I have an exit strategy— and the resources to execute it — if I can't continue?
Here's a truism I believe: No caregiver gets as much help as he or she needs, and all of us realize that later than we should. I was lucky to initially have wonderful help when I was at work, and then later on the weekend too, but after 8 years — when I was 67 and my mom was 103 —I knew I had to step back further and just be there two nights a week. And because my folks purchased a home smack dab in the middle of Silicon Valley in 1950 for $15,000 — I could borrow against a valuable piece of property to provide for that additional care.
I was incredibly fortunate, but providing the care any older person deserves shouldn't depend on good fortune. Yet until we have a national plan that prioritizes eldercare, assessing your caregiving resources is crucial.
Am I prepared to experience something so profound that it will change everything about my life?
My mom was a remarkable woman who taught me more than I sometimes wanted to know, as did the extraordinary women caregivers who accompanied me. Yes, I failed in ways I never imagined, but I was also rewarded in ways I never dreamed. 
I learned that I didn't have to always be right. I learned what it means to fall flat on my face, to weep when my shortcomings were so starkly revealed. I learned how hard caregiving is and how much we need to value those who do this work.
But most of all, becoming a caregiver gave me the opportunity to get that much closer to someone I already loved, and to love people I otherwise would never have met. Which is why despite everything, and because of everything, I would do it all again.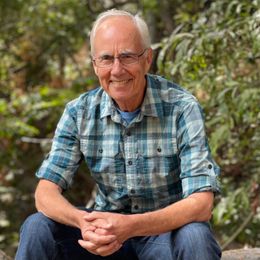 Dave Iverson



Dave Iverson is a retired broadcast journalist, filmmaker, and the author of "Winter Stars: An Elderly Mother, an Aging Son and Life's Final Journey" to be published March, 2022.
Read More