Ideal Places to Grow Older in America
A new ranking of the Best Cities for Successful Aging may influence where you choose to live in retirement
As the creator of Money's "Best Places to Live in America" franchise back in the '80s and now editor of the Money & Security and Work & Purpose channels at Next Avenue, my ears perk up whenever I hear there's a new "Best Places" list, especially one that focuses on retirement locales.
The latest ranking is called Best Cities for Successful Aging and I think you should check it out, although I have one reservation about it, as you'll see.
How The Cities Were Ranked
Best Cities for Successful Aging, from the Milken Institute, a nonpartisan think tank based in Santa Monica, Calif., looked for "safe, affordable, engaging and connected" communities for people 65 and older that offer "quality health care and an active lifestyle with ready access to transportation, education, employment and recreation."
Who wouldn't want to live in a place like that — at any age?
To find the winners, the researchers gathered data to compare the 100 biggest U.S. "metropolitan statistical areas" and the 259 next biggest locales, which Milken calls "small metros."
(MORE: Best Cities to Retire and Work In)
The rankings were based on findings from two surveys: an AARP poll of top concerns among Americans 50 and older and a Sunlife Financial overview of retirement health care. Also factored in were the recommendations of an all-star lineup of advisers, including Laura Carstensen, founding director of the Stanford Center on Longevity; Joseph F. Coughlin, director of the MIT AgeLab; Ken Dychtwald, president and CEO of the Age Wave consultancy; Marc Freedman, CEO and founder of the Civic Ventures think tank; and Fernando Torres-Gil, director of the Center for Policy Research on Aging at UCLA.
Then the Milken Institute did a really smart thing: It split the metro rankings into two age groups, 65 to 79 and 80 and older. This allowed them to acknowledge that the things that matter most at 65 (such as work opportunities) aren't the same as the key considerations at 80-plus (such as access to health care).
Okay, okay, which cities won? These were the top picks for people 65 to 79 (you can find the best cities for people 80 and older on the Milken Institute site):
Top 10 Large Cities for People 65 to 79
Provo, Utah
Salt Lake City, Utah
New York
Washington, D.C.
Madison, Wisc.
Boston
Omaha, Neb.
Des Moines, Iowa
Baton Rouge, La.
Pittsburgh, Pa.
Top 10 Small Cities for People 65 to 79
Sioux Falls, S.D.
Iowa City, Iowa
Bismarck, N.D.
Columbia, Mo.
Gainesville, Fla.
Ames, Iowa
Ann Arbor, Mich.
Anchorage, Alaska
Missoula, Mont.
Rapid City, S.D.
The Cities That Are Missing
I bet you noticed the paucity of cities in the South and the West — both traditional retirement locations. There's just one place in Florida, and none in Arizona or California. The Milken folks say that's because factors like health care and employment were more important than weather in creating communities enabling successful aging.
(MORE: Change the World With a Second Career)
Frankly, I think the rankings underestimate the importance of weather. I'm not saying everyone 65 and older wants to live in a warm-weather clime, but many would prefer not to deal with treacherous snow and ice.
What This Ranking Got Right
Overall, however, I think this is one of the best rankings if you're considering where to live in your 60s or beyond.
Unlike so many "Best Places" lists, which are anecdotal or based on random, head-scratching data points, the Milken Institute wisely factored in relevant stats such as community engagement (including the percentage of residents 65 and older who volunteer); living arrangement indicators (for example, the cost of assisted living and nursing home ratings); and key economic figures, from small-business growth to employment rates for people 65 and older.
One of the best features of the Successful Aging rankings is its transparency.
I've been frustrated by other "Best Places" lists that don't reveal how they selected the winners. With this one, you can take a deep dive online and see every single data point for every one of the 359 metro areas, so you know the strengths and weaknesses of each place. After all, even the best places aren't perfect — top-ranked Provo, for example, has the highest unemployment rate for people 65+ in the 100 Largest Cities.
What You Can't Do With This Best Cities List
You can't, however, personalize the rankings to come up with the cities that would score best on the considerations that matter most to you.
But the Milken Institute has a loftier goal. It wants the rankings to make places better.
"We hope that citizens in communities across the U.S. will use this rich data to better understand in what areas their hometowns may fall short and work on making improvements," says Paul H. Irving, senior managing director and chief operating officer of the Milken Institute, who headed up the Best Cities for Successful Aging survey.
In two years we'll find out if that has been accomplished — when the next Successful Aging city rankings come out.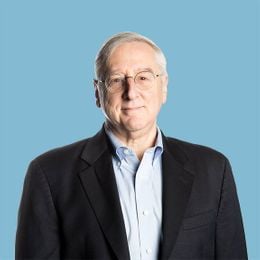 Richard Eisenberg
is the former Senior Web Editor of the Money & Security and Work & Purpose channels of Next Avenue and former Managing Editor for the site. He is the author of "How to Avoid a Mid-Life Financial Crisis" and has been a personal finance editor at Money, Yahoo, Good Housekeeping, and CBS MoneyWatch.
Read More