Improve Your Eye Health by Simply Getting Outside
Research shows outdoor activities are good for your eyes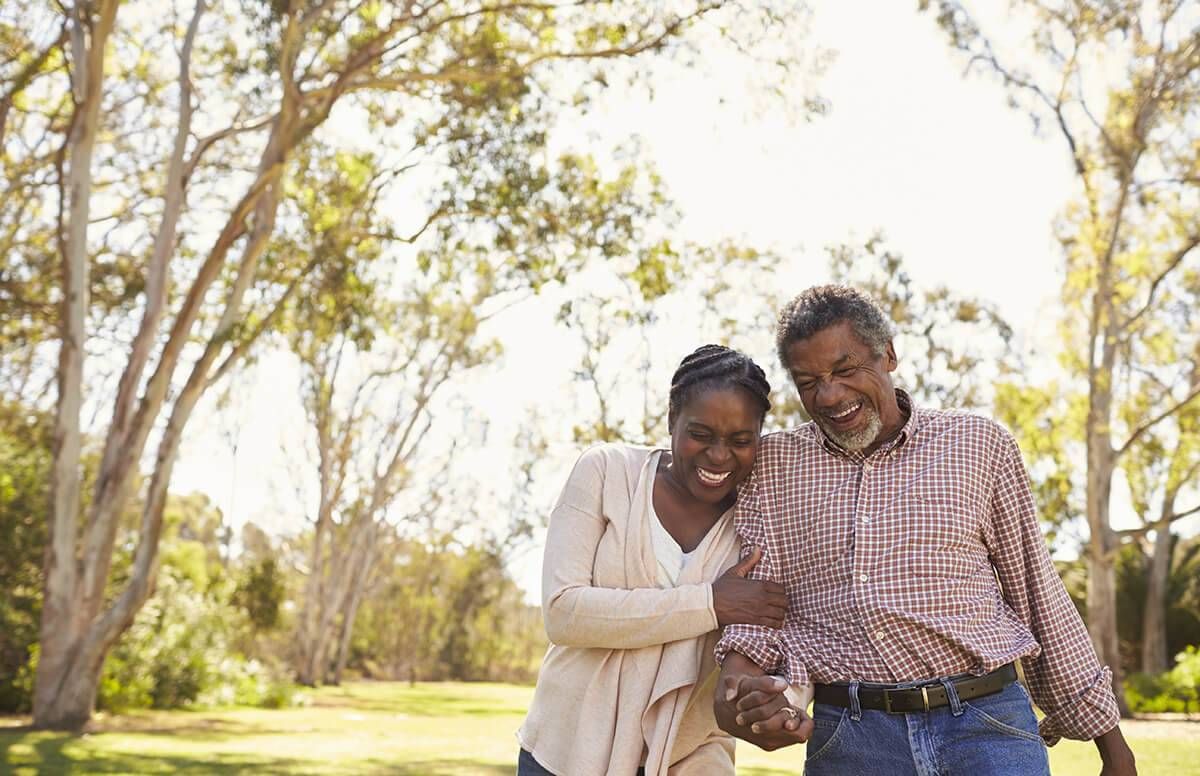 (Editor's note: This content is provided by VSP Vision Care, a Next Avenue sponsor.)
We all know exercise is good for our bodies and minds, but did you know simply getting outside exercises your eyes and improves your overall eye health, too? That's right. Studies suggest increased use of computers and other screens limit our visual focus. In contrast, when you're outdoors, you're focusing on objects at many ranges and giving your eyes a workout in the process.
In fact, researchers are predicting half the world will be nearsighted by 2050 thanks to all the screen time logged indoors. Research shows artificial light triggers nearsightedness, and increased exposure to artificial light negatively impacts our eyes. In parts of the world where people spend most of their time indoors, rates of nearsightedness — or myopia — are skyrocketing. By adulthood, one in three people in the United States will have myopia.
Lessen Your Screen Time
If you spend a significant amount of time indoors using screens, you may also be at risk for developing Computer Vision Syndrome (CVS), also referred to as Digital Eye Strain, according to the American Optometric Association. CVS is caused by staring at a screen close to your face for prolonged periods of time. Symptoms include:
• blurred vision
• double vision
• dry or red eyes
• eye irritation
• headaches
• neck or back pain
If you can't fully scrap screen time, you can reduce eyestrain by taking a break every 20 minutes to look away from your screen.
Also consider asking your eye doctor about anti-reflective coatings to protect you from blue light exposure from screens. Digital eye strain can happen in as little as two hours.
Commit to More Time Outdoors
As the weather warms, these startling statistics should give you some incentive to enjoy the outdoors. Doing so will greatly reduce your risk of myopia and eye strain, and improve your overall health.
When making the decision to spend more time outside, it's equally important to consider proper eyewear. According to the Vision Council, American adults spend time outdoors most frequently from 2 p.m. to 4 p.m. when the ultraviolet (UV) ray exposure to the eyes is at its highest.
• Sunglasses have an important job of protecting your eyes from the sun's UV rays. When purchasing sunglasses, look for ones that block out 99 percent to 100 percent of both UV-A and UV-B radiation. Consider exercise-friendly glasses with quality lenses and frames that hug your face. Styles that wrap around your head can also help to block more sunlight and even help protect against wind. (While you're at it, don't forget the sunscreen and lip balm.)
• Protective eyewear is a good idea when you're playing sports, doing activities around the house or when you're out in the yard. If you're doing something involving particles, flying objects or dust, consider using protective eyewear made from polycarbonate, which is stronger than other plastics. You can find protective eyewear at your eye care provider's office or at sporting goods stores.
Get an Eye Exam
There's no doubt your eyes are an important part of your overall health. And there are many things you can do to keep them healthy well into your retirement years. If it's been a while since your last comprehensive eye exam, now's the time to make an appointment with your eye care provider.
Many common eye diseases such as glaucoma and age-related macular degeneration often have no warning signs, and a dilated eye exam is the only way to ensure early detection of eye conditions in their early stages.
It's easy and affordable to keep your eyes healthy. Consider enrolling in a VSP® Individual Vision Plan, which covers a yearly eye exam and savings on frames, lens enhancements and sunglasses, too. Plans start as low as $13 per month. Visit GetVSPDirect.com or call 877-988-4746 to enroll today.