Improving Paid Caregivers' Work Lives
We need them, so we must figure out how to compensate them
Most of us want to continue to live independently as we age. As more and more of us need help — and prefer to have that help in our own homes — we'll increasingly turn to the nation's 2 million home care aides.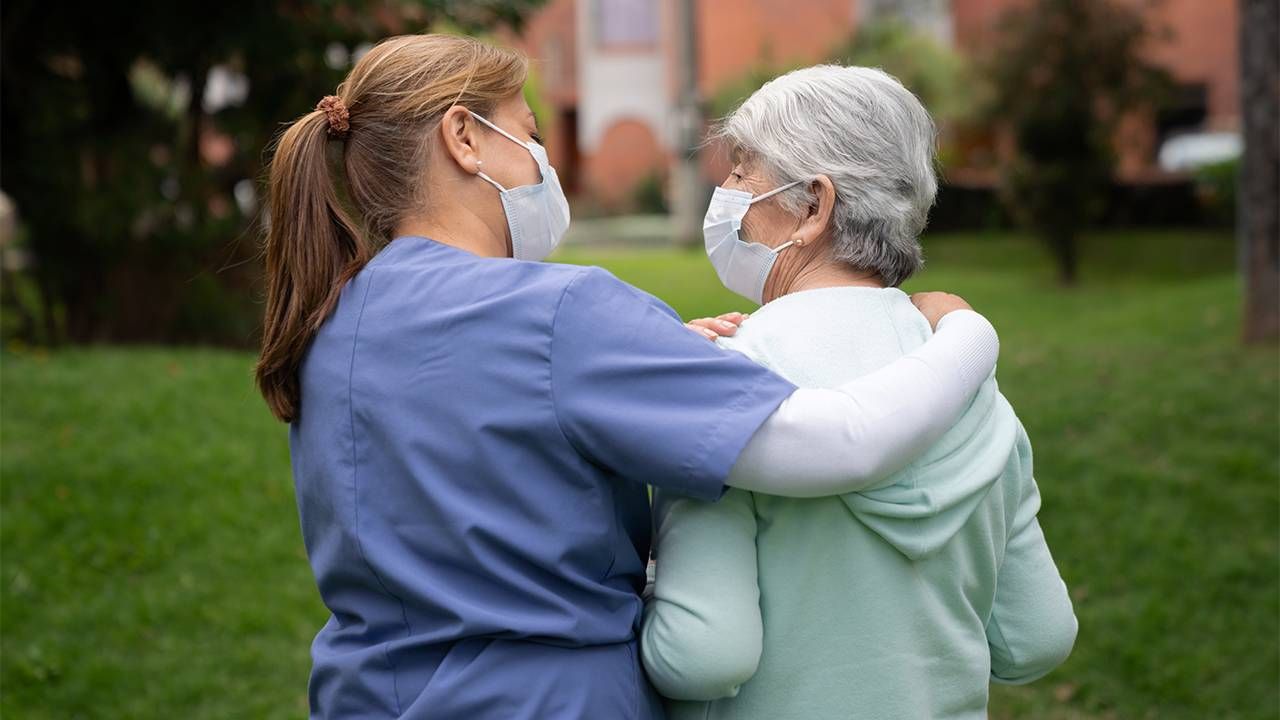 The demand for their services will rise dramatically in coming years. Their ranks are expected to grow by 50 percent between 2012 and 2022 — compared to just 11 percent for all occupations, according to the U.S. Bureau of Labor Statistics. But who will fill these jobs, given the paltry pay and tough physical demands of lifting, bathing, and transporting frail elderly people? The average wage is $9.61 an hour and often the work is part-time (less than 40 hours a week) without benefits. 
 
"I don't know how people think we are going to find people to fill the fastest growing job in America when the people who hold those jobs are paid so poorly they live in poverty," says Susan Misiorski, director of training and organizations services for the nonprofit Paraprofessional Healthcare Institute (PHI). 
 
(MORE: How to Solve the Looming Care Deficit)
 
Although families often pay home care agencies $20 an hour, less than half of that goes to the home care worker. (Some families opt for hiring home care workers directly, putting more pay in the worker's pocket. If done properly, though, this requires conducting background checks and meeting income tax and Social Security requirements.)
 
To make matters worse, home care workers have long been excluded from basic labor protections, such as minimum wage and overtime pay, although this is changing. Fifteen states now mandate these protections for home care workers. At the federal level, President Obama issued rules to include home care workers under the Fair Labor Standards Act. The change was supposed to go into effect in January, but the trade associations representing the home care industry challenged the rule in court. The Administration is appealing.
 
Meanwhile, home care workers and their allies seek to improve their working conditions. Among the strategies:
 
Worker Cooperatives
Home Care Associates in Philadelphia, Pa., is a worker cooperative that offers its employees full-time work and benefits, a transit pass for on-the-job travel and benefits such as paid time off, health insurance, a life insurance policy, a 401(k) plan, disability insurance and the ability to become worker owners, as featured in a recent PBS NewsHour segment. The 2,000-member Cooperative Home Care Associates, based in the Bronx, N.Y., offers improved training opportunities, 30 hours or more a week employment, the chance for advancement, a peer-mentor program and a full package of benefits. 
 
(MORE: Finding Affordable Home Care for Your Parents)
 
In Wautoma, Wisc., the 55-member Cooperative Care pays modestly higher wages than other local home care agencies. Still, the starting pay is just $9 to $9.50 an hour and rises to $11.10 only for the most experienced workers. Nevertheless, "we are growing by leaps and bounds," says Tracy Dudzinski, a leader of Cooperative Care. "It is good, but it's also difficult. We're having a very hard time finding workers because although we are one of the highest paid providers in this line of work in the area, it still isn't a living wage."
 
Beyond wages, worker cooperatives offer their members opportunities for leadership development and a greater voice in their work lives. 
           
Improved Training
Guided by the philosophy of "better jobs equal better care," the PHI develops high-quality training programs for home care workers. The Institute partners with worker cooperatives and other providers to improve the quality of workforce training and to advocate on direct care workers' behalf. The organization's "Come Care with Me" program enlists legislators to spend a day shadowing a direct care worker.
(MORE: This New Program Trains Dementia Care Coaches)
 
In a pilot program in New York City, PHI recently created a role for advanced aides. A group of 17 experienced home care aides from three agencies, including Cooperative Home Care Associates, received an additional three months of training — six weeks in the classroom and seven weeks on the job — with a goal of lowering the number of rehospitalizations of elders covered by Independence Care Systems, a PHI-affiliated managed care system. The advanced aides are paid $15.38 an hour, rather than the prevailing wage of $10.
 
Advocacy
Members of the former Direct Care Alliance, an advocacy group that had to close its doors in 2014 due to lack of funding, recently joined the National Domestic Workers Alliance (NDWA), founded by noted advocate Ai-Jen Poo. In addition to pushing for the Fair Labor Standards protections, the Alliance is working at the state level to pass the Domestic Workers Bill of Rights.
"We've won a bill of rights in New York, California, Hawaii and Massachusetts, and we have bills moving in Connecticut and Illinois," says NDWA Deputy Director Mariana Ventura. "Massachusetts was the most comprehensive — it includes maternity leave." Other labor campaigns are pushing for $15 an hour minimum wage for many low-wage workers, including those providing home care.
           
How to pay a living wage without bankrupting families, though, remains a daunting challenge.
Many families are simply unable to pay what home care workers deserve. Unlike many European countries, which include support for home care through their social service system, American families are usually left to fend for themselves. Only a small fraction of individuals have purchased long-term care insurance that would cover such services, and Medicaid and Medicare usually offer limited coverage for home care.
 
To try to build political support to meet this challenge, NDWA recently launched a Caring Across Generations campaign. "We're trying to be really creative, especially building a coalition that's made up of consumers, seniors themselves, as well as the Sandwich Generation — those people having to care for older parents and grandparents as well as their children — and workers," says Ventura. "We're trying to find quality solutions and a framework that meets the needs of all those constituencies."