Internships Aren't Just For College Kids
How to find a midlife internship to switch fields and make it work
Midlife career changers face the same Catch-22 as recent college grads: You can't get hired in a new field without experience, but you can't get experience unless someone hires you first.
 
How do you crack this chicken and egg dilemma if you want to pivot into a new field in your 50s or 60s?
 
What Internships Can Do
Growing numbers of boomers are stealing a page out of the college student handbook and pursuing internships. Nope, they're no longer just for twentysomethings.
 
Whether you're looking to switch careers because you're out of work or want to explore options for semi-retirement, a midlife internship can give you new contacts, valuable skills and a tangible way to demonstrate your commitment to your new field.
(MORE: Take Small Steps for a Big Career Move)
 
What a Midlife Internship Is
Unlike volunteering, an internship is a structured work assignment with clearly defined work responsibilities and training. Midlife internships can be paid, unpaid, or involve a stipend to help cover expenses such as housing or travel. They typically run from several weeks to six months. While few come with guaranteed jobs at the end, many ultimately result in offers.
 
Of course, it's something of a gamble to work for little or no pay in exchange for the hope of landing a paying job. And it can be humbling to be on the bottom rung of the career ladder after spending years working your way up to the top in a different field (as the trailer for The Internship, a comedy about two fortysomething Google interns demonstrates).
But under the right circumstances, internships can provide a useful bridge to a new field later in life and offer a smart way to take a test-drive before investing a lot of time and money retraining yourself.
(MORE: Me, Work for Free?)
 
Here's how to find internships and structure them for success:
 
Where to Find Midlife Internships
In truth, most midlife internships are created, not "found" (more on that in a bit).
When you search online job boards or LinkedIn, you'll quickly discover that the vast majority of internships there are targeted at college students.
That said, some are open to people of all ages. So if you see an internship listing that sounds appealing, craft a compelling inquiry letter.
Doug Reichenberger, now Director of Career Services at Southern Illinois University in Carbondale, Ill., says when he worked at Malone University, the school had a student over 40 who landed a Disney World internship. "He prepared his resumé, which included relevant work experience, applied and Disney hired him," recalls Reichenberger.
Since almost all job boards have listings for internships, pick your favorite board and filter your results using the keyword "internship."
 
There are also sites specially geared toward internships, such as Internships.com and InternshipFinder.com, and flexible-job sites, like FlexJobs.com with areas dedicated to internships.
Nonprofits tend to be a bit more welcoming to older interns than for-profit companies. They value skills such as the ability to self-manage that people transitioning out of the corporate world offer.
If you're intrigued about interning at a nonprofit (where it's sometimes called a fellowship and often includes a stipend), check out these three sites:
Encore.org This nonprofit sponsors the Encore Fellowships program where experienced professionals looking to transition into social-purpose organizations work six to 12 months (half-time to full-time) and receive stipends whose amount varies depending on the assignment.
Fusecorps.org  Fuse Core Fellows are entrepreneurial professionals with at least 10 years professional experience who spend a year helping governors, mayors and community leaders create meaningful social change. Some fellows are "on-loan" from their companies and continue receiving their regular salary and benefits; others receive a $90,000 stipend.
Idealist.org This site for nonprofit positions lists thousands of internships at a wide variety of nonprofits.
For other re-training and internship options, consult iRelaunch.com; it has a comprehensive list of career reentry programs worldwide. While the list is oriented toward moms who've taken a career break, it includes offerings at a variety of settings.
Create Your Own Internship
Without a doubt, the best way to land a midlife internship is to approach organizations directly and create your own.
That's a strategy Linda Conklin, a career coach with UNC–Chapel Hill Alumni Career Services, urges new grads and older workers to consider. "Contact companies that interest you and offer your services for free for three months," says Conklin. "Make it clear that you are looking to provide assistance while building your resumé, reputation and references."
If all goes well, you might be able to parlay the internship into an offer at the end of your assignment.
To find a place where you might intern, start by checking with your alumni career services office. Universities are often the first place organizations choose to list their internships and sometimes those employers are open to older workers.
When brainstorming internship employers, think small. Cash-strapped small business owners might be thrilled to offer you an internship because of your skills and work history. Just be sure they understand you expect to receive training and mentoring in exchange for your contributions.
To overcome an employer's concern that you're unfamiliar with its field, stress that you bring years of transferable skills and experiences you can put to work. 
For more advice on creating an internship, I strongly recommend you consult the book, Test-Drive Your Dream Job: A Step-by-Step Guide to Finding and Creating the Work You Love by Brian Kurth, founder of Pivotplanet.com.
3 Final Tips for a Successful Midlife Internship
 
You'll be giving up a substantial amount of earning potential as an intern, so it's essential that you ensure the opportunity will result in valuable experiences, if not a job offer. Here's how:
 
1. Define your expectations before accepting the internship. Be clear about your job responsibilities, hours, compensation (if any) and learning opportunities. Make sure you know the employer's expectations, too.
 
If you want to continue searching for a full-time job while you're interning, try to schedule an internship for three days a week. That way, you'll have the other two days open for interviews and pavement pounding.
 
2. Check your ego at the door. As Cary Barbor's Huffington Post article, "I Was a Middle-Aged Intern," illustrates, you need to be willing to embrace your new status as a worker-in-training. Interning for a boss the same age as your child can be a tough go.
3. Network, network, network. Your internship should be as much about building your professional network as about building your resumé. So take the time to get to know your co-workers and attend industry functions where you can meet other people in the field. This way, the value of your internship will serve you long after the assignment has ended.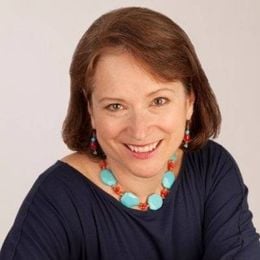 Nancy Collamer
, M.S., is a semi-retirement coach, speaker and author of Second-Act Careers: 50+ Ways to Profit From Your Passions During Semi-Retirement. You can now download her free workbook called 25 Ways to Help You Identify Your Ideal Second Act on her website at MyLifestyleCareer.com (and you'll also receive her free bi-monthly newsletter).
Read More