An Introvert's Guide to Senior Living Communities
Ask questions to help ease the transition for those who prefer being alone
A few years ago, I took my 77-year-old mom, a classic introvert, on a tour of senior living communities. I wanted to show her how much easier life could be if she and Dad rented an independent living apartment and didn't have to cook all their meals.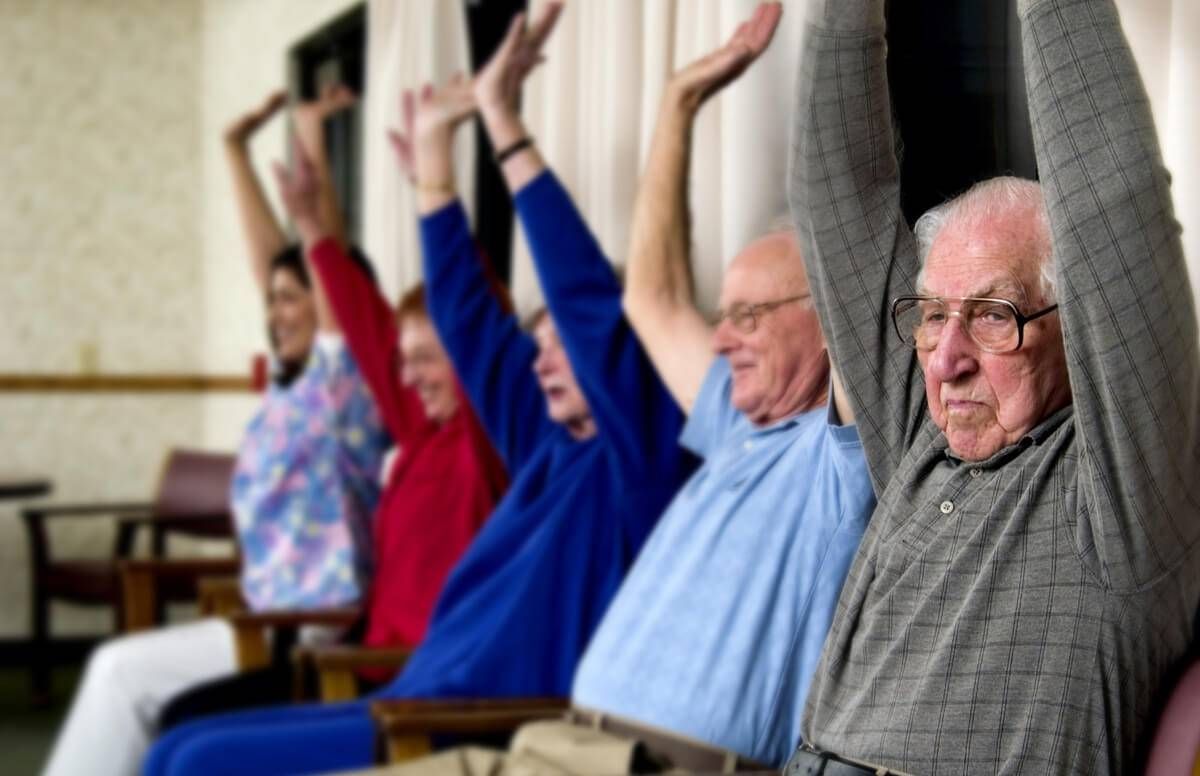 Mom humored me, praising one apartment's cute kitchen and admiring the peaceful view and landscaped grounds. Our tour guide showed us the dining room, and my mom smiled politely. She was also impressed with the common area's comfy, oversized chairs and crackling fireplace.
"That's a really nice place," I told Mom as we drove away. "What do you think?"
"Oh, it's nice, but I couldn't live there," she told me with a shudder. "Too many people."
Introverts Just Want to Have Fun. Alone.
Are you or a loved one an introvert? If so, you're probably misunderstood on a regular basis. That's because people often misjudge an introvert as being aloof or even rude, when really, all that person wants is some much-needed alone time to recharge.
Unlike extroverts, who gain energy from socializing, an introvert actually loses energy with too much social time. You know how your drained cell phone starts making that bleeping sound when the battery has no bars left? That's what an introvert feels like after three lunch dates and a movie in one week.
So, to someone not big on socializing, all those people and activities in a senior living community may seem overwhelming. It doesn't have to be that way, though.
Senior Living: Not Your Grandfather's Boot Camp
Amanda Lambert worried that her mother, a lifelong introvert, would be unhappy when Lambert's parents moved into an independent living apartment at a senior community. Instead, her mother now seems healthier and happier. She still has plenty of time to herself while also choosing to participate in low-key activities like yoga and wine-tasting classes.
"People need to be open-minded," said Lambert, owner of Lambert Care Management and co-author of Aging with Care: Your Guide to Hiring and Managing Caregivers at Home. "You need to open your mind to the possibility that there could be some positive things."
For an introvert, there's no more fearsome image than a peppy activities director rapping on your door at 6 a.m. Fortunately, that's not the way senior living communities work.
People often have the misconception that the staff will force them to follow a regimented schedule, said Joy Loverde, author of Who Will Take Care of Me When I'm Old? However, rigid schedules are typically not the norm.
"This is your home, and these communities are very limited in what they can and cannot do when it comes to your privacy," said Loverde. "People have this idea of everything being scheduled as though you're going to camp, but that's not how it is."
Every community is different, so it's up to the potential resident to ask plenty of questions upfront before making a selection. That's true for anyone, but for an introvert, asking the right questions is especially important.
Inquire About Privacy Concerns
Senior living staff work with all types of personalities, so you're probably not the first introvert they've come across. For all you know, the community already has policies in place to meet the needs of residents who require their alone time. However, it's a good idea to make sure of a few things before you sign up to live in a senior living community.
"An individual who wants their care to be conducted in a certain way has to voice their needs," said Loverde. "They can't assume that the staff will be unable to accommodate their unique needs." Loverde recommends asking questions about potential problem areas for someone who's not a fan of frequent socializing.
Questions could include:
How can staff ensure my privacy? Find out the system for staff communication about your personal needs. Will the staff e-mail, call or text? How private are the messages? Will staff members ever knock on your door without notice? If any particular method makes you uncomfortable, find out if staff can modify the message system to better suit your needs.
Is there assigned seating in the dining area? If so, are you allowed to change your seat assignment if the arrangement isn't working? Or can residents sit wherever they wish?
How flexible is the dining schedule? If you don't feel like getting dressed for dinner, can you ever have meals delivered to your apartment? If so, is there an extra charge? If your apartment has a kitchen, there may be times you'll want to prepare your own meals. Ask whether any snack area is open 24/7 and what kind of food is on hand.
What is the policy if I choose not to participate in activities? No introvert wants to be hounded to take part in activities. Senior living communities offer many types of classes and outings but generally, nobody is going to force you to splash away your alone time in aquatics class or attend movie night. Find out just in case, though.
"What you want to hear is, 'We will honor your privacy with whatever you want to do,'" said Loverde. "You're looking for the staff to be sensitive and accommodating. If they're rolling their eyes before you even move in, that's not good."
Adjusting to a Ready-Made Community
Some people may not be lifelong introverts but actually became more introverted as a result of isolating themselves after losing many of their friends. When a person is used to only a few social interactions within a social circle he or she has created, it can be challenging to adjust to a ready-made community, said Lambert.
The key to making senior living work for an introvert is establishing boundaries without coming across as rude or discourteous. Try to appreciate how things such as not having to prepare your own meals actually allow you more downtime. Keep in mind that you may actually find an activity you enjoy.
Lambert's mother loved her yoga class so much that when the senior community cut the instructor's hours, she rallied fellow residents with a petition and got the teacher's old schedule back on the activities calendar. Not bad for an introvert.
"If an introvert is moving into a senior living community, that person is going to have to make some compromises and adjustments. But some of those might actually be good," said Lambert. "Some people really take to it."
Deb Hipp
is a Kansas City, Mo.-based freelance writer who covers elder and caregiving issues, personal finance and popular culture. Her work can be found at www.debhipp.com.
Read More