It's Not Too Late to Fight the Flu
Health officials are still recommending the influenza vaccine
If it seems like you are surrounded by a lot of sick people this winter, you're right. Influenza has reached what the Centers for Disease Control and Prevention call "epidemic proportions" in the United States for the 2014-15 season.
As of late December, "all national key flu indicators are elevated," with 43 states experiencing either high or widespread flu, the CDC reported on its website. And the flu is still on the upswing.
(MORE: Flu Shots: Answers to 5 Pressing Questions)
"There are early indications that this season may be severe, especially for people aged 65 and older and young children," the CDC said.
Flu symptoms include fever, cough, sore throat, runny nose, muscle aches, headache and fatigue. The flu usually comes on suddenly and feels different from a cold, according to the CDC.
Vaccine Doesn't 'Match' Flu
Flu shots are not as effective this year because most of the influenza A, or H3N2, viruses — those most prevalent now — changed slightly as the vaccine was being developed last year.
But it is still important to get the shot if you haven't already. Even if you think you would weather the flu just fine doesn't mean that someone you might infect would.
(MORE: Should You Get the Pneumonia Vaccine?)
It's especially vital to get vaccinated if you care for an aging relative or young children. Those are the groups most vulnerable to serious illness, hospitalization and even death. Encourage older adults to get flu shots, too.
Ask for Antiviral Drugs
In addition, ask your doctor to prescribe antiviral drugs if you are over 65 and get sick or you have an older parent with the flu. The CDC advises older adults, people with underlying medical conditions, children under two and pregnant women to get the antiviral drugs, preferably within 48 hours of getting sick. It's possible that your doctor may not have gotten this message.
(MORE: 9 Surprising Ways to Ward Off Colds and Flu)
As of Jan. 5, 21 children had died of the flu this season. Adult flu deaths are not tracked, but flu-related hospitalizations reached 12.6 per 100,000 people as of the last week in December, an uptick from 8.9 per 100,000 last year.
For the best protection against the flu, keep away from sick people and wash your hands frequently. If you are sick, stay home to prevent spreading the disease to others.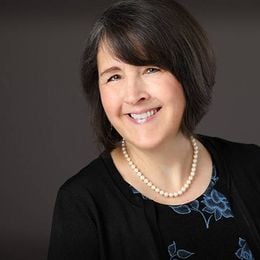 Emily Gurnon
is the former Senior Content Editor covering health and caregiving for Next Avenue. Her stories include a series of articles on guardianship abuse that was funded by the Journalists in Aging Fellows Program. She previously spent 20 years as an award-winning newspaper reporter in the San Francisco Bay Area and St. Paul. Reach her through her website.
Read More