James Patterson On Success, Publishing, and The Heartbreaking Story of Princess Di
In an exclusive interview, the bestselling author discusses his life, career and latest book, 'Diana, William, and Harry'
It would take a dozen paragraphs to cover all that James Patterson has done, is doing, and has coming down the pike. Since the publication of his first novel in 1976, the bestselling author's books (roughly 300 titles and counting) have reportedly sold more than 400 million copies, earning him a fortune — not to mention a few detractors — along the way.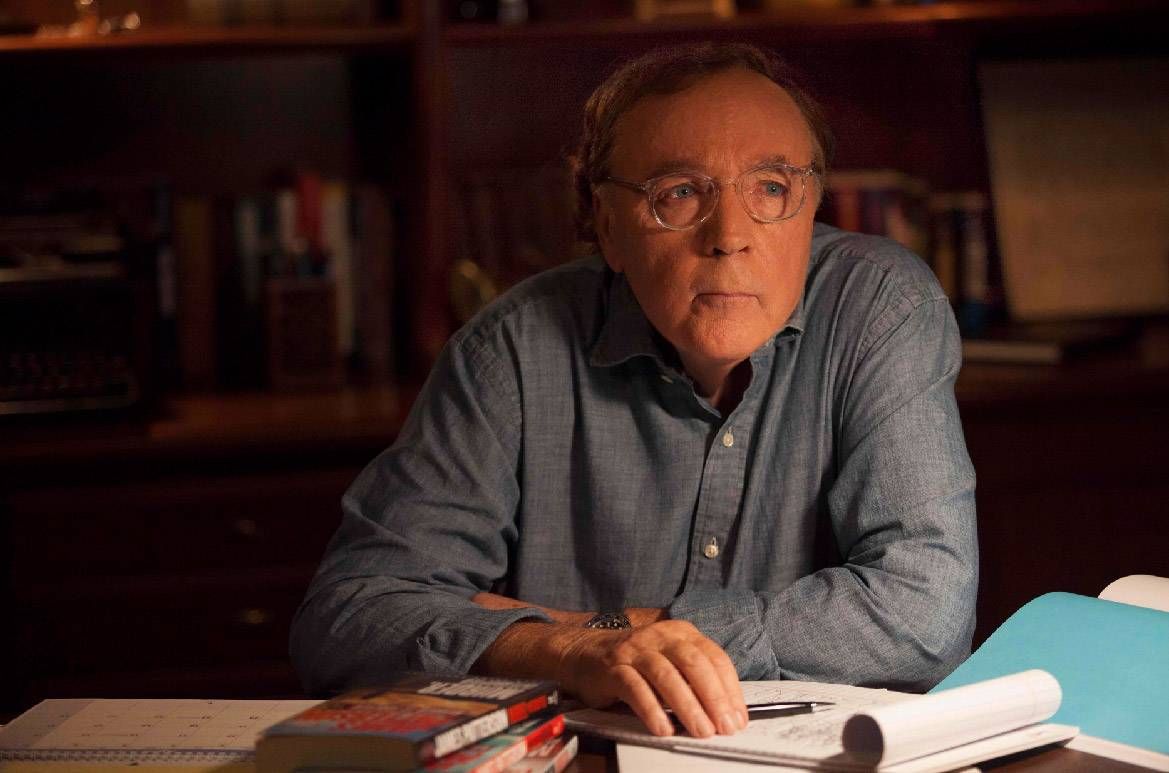 This year alone, 22 James Patterson titles will be published, including a biography, "Diana, William, and Harry," that explores the late princess' relationship with her sons. The book, which details the life and untimely death of a woman who was, above all else, a mother completely devoted to her children, is just one of many, many projects on Patterson's plate.
"As I said, I was most interested in her as a mother. You know, talking about the first time she felt she'd really experienced happiness was when she held William in her arms."
As he recently told Next Avenue, "I have a couple of new collaborations that I'm doing, which are really cool. There's a lot of Hollywood stuff going on. We're doing Alex Cross with Amazon and we have six scripts now. The Dolly [Parton book] — that script is coming at the end of the summer. I own the rights to The Shadow. Remember The Shadow? 'Only the shadow knows?' We have a script on that. "Women's Murder Club," they just hired a showrunner for that. That's also Amazon. My buddy is Mike Lupica, the sportswriter. We have two novels next year, and I'm really enjoying that."
A former copywriter who co-wrote the Toys R Us jingle ("I'm a Toys R Us kid"), Patterson, age 75, now divides his time between his homes in Florida and New York. He recently spoke with Next Avenue about his thoughts on Princess Diana, how he feels about social media and his definition of success.
This interview has been edited for clarity and length.
Next Avenue: You've written hundreds of books in every genre. How do you decide which stories to pursue?
James Patterson: It's usually where I have some kind of an emotional attachment, or I'm excited to do it and I feel there's a story there. In this case [with "Diana, William, and Harry"], there have been so many books about the princess, but I felt that very little was done about the effect of the crown on her as a mother. The nonfiction [books] I do tend to be story after story after story. I thought it could be a combination of the way I do it, which is stories, and telling the story of her as a mom.
What was the research process like for this book?
The big breakthrough was getting into the UKPressOnline. That was huge. A lot of stories I'd never heard about the princess and Charles, like Charles speaking to the press when they were pushing him early on about what's going on with Diana. He said, "You mustn't rush me. I mustn't get it wrong or you lot will be the first to criticize me in a few years' time." It's not like, "I'm in love with her" or "I'm feeling wonderful things," you know. It's like he was so afraid of making a mistake in getting this person that was supposed to be right for this role.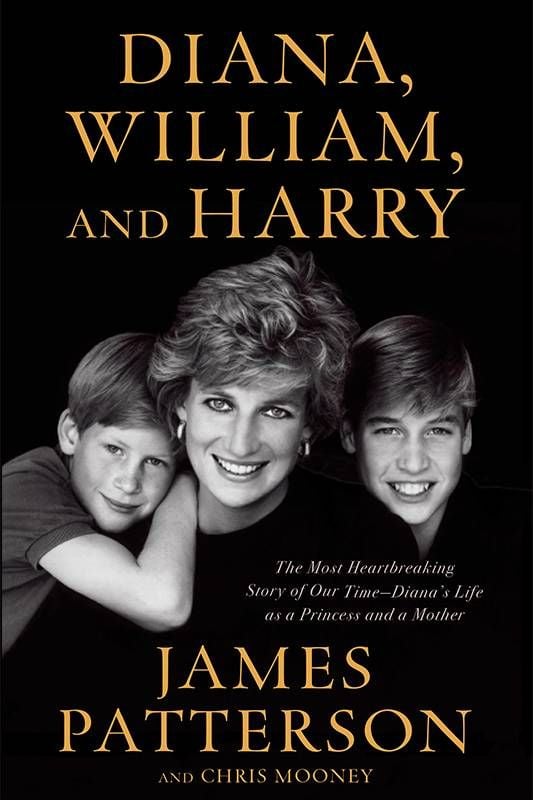 As I said, I was most interested in her as a mother. You know, talking about the first time she felt she'd really experienced happiness was when she held William in her arms. And another wonderful [story], which I loved, was the queen saying she doesn't understand the way Diana was operating as a mother. Like sleeping on a cot in William's room and sleeping on the floor when one of [the boys] had been ill. The queen said, "There are millions of housemaids around." Which is great, in terms of understanding where Diana was coming from and how she didn't fit the royal family. I just think it's interesting to see that side of her.
Was there anything you learned in the process of working on this book that surprised you?
How involved she was as a mom. It seems to me that role was closer to where she wanted to be as a human being. Her love of kids and involvement with hospitals and trying to help people, I guess she was trying to live the life that she had always wanted to live. I imagine that she wanted to be loved by Charles and love her kids and have a more normal life than she had.
What do you want readers to take away from the book?
I want them to have a nice read. It's always the same with me. I'd like them to walk away feeling that they saw something in this book that they weren't aware of before, and it completes or gets closer to completing the idea of who Diana was and what [William and Harry] have to live with.
Has your background in advertising informed your work as an author in any way?
Only in the sense that I'm very aware that there's an audience. In advertising you just assume that whatever you have to say is going to be interesting to people. You become very aware that there's an audience. When I write, I have the sense that there's one person sitting across from me, and I don't want them to get up until I'm finished. I think that's both my biggest strength and my biggest weakness. And a lot of times, those things go together. In terms of the strengths, that's part of why I sell so many books; I'm good at holding people and getting them to turn the pages. Weakness in terms of, maybe some of the stories could be deeper. Not so much this book, but sometimes in some of the fiction I could dig deeper.
"When I write, I have the sense that there's one person sitting across from me, and I don't want them to get up until I'm finished."
Your first novel came out almost 50 years ago, and I imagine the publishing field has changed significantly during that time. Are there aspects of writing and publishing now that are easier than when you began? What is harder to navigate?
It's really hard to get the message out that there's a new book. There used to be much more coverage of books. Having said that, there are a couple of places online, like Goodreads, where people can get information about books that are out, which is kind of a good thing. Except that lately I've been thinking more and more about how people don't seem to be able to think for themselves. They need to be a part of a group to tell them how to think. That's the weakness of something like Goodreads. Once somebody picks up on something then it seems like a lot of people pick up on the same thing.
In terms of getting things published, when I published "The Thomas Berryman Number," there were thirty or some places where you can get your book published. And now, [there's] the "Big Five." Penguin Random House has swallowed a dozen or more of the houses that used to be out there. So, that's changed. It doesn't affect me very much, but it certainly affects other authors, especially young authors.
What are your thoughts on social media? Have you taken to it? Or do you just do it because it's what you have to do to promote your books?
I don't do much of it. If something strikes me I'll put out a Tweet or whatever. I'm not as involved as some people are, but I get it to some extent. I'm personally not somebody who wants to just jibber jabber all day long or read other people's little, "Oh, look, here's a photograph of" whatever. It's one of these things like, if it keeps people happy and it isn't harmful, I'm all for people finding joy in their lives. If it's mean-spirited stuff, I think that's unfortunate. And there's certainly a lot of that.
I read an interview you did with The New Yorker in which you said awards aren't important and "legacy means nothing to me." How do you define success for yourself?
I write seven days a week. I'm not driven in a horrifying way, I just love to do it. I don't work for a living; I play for a living. This is joyful. This is like eating hot fudge sundaes, which I'm not allowed to eat the way I used to. That's success for me. I have a really wonderful relationship with my wife. In my autobiography I say, and this is true, that Sue and I go to bed every night holding hands. I'm not trying to be corny, but that's success to me. I've got a little quip about Sue, but it's accurate: If Sue ever leaves me, I'm going with her. Our son Jack is a nice guy. He calls three or four times a week. That's success to me.
What do you enjoy reading when you're not writing your own stuff?
"I write seven days a week. I'm not driven in a horrifying way, I just love to do it. I don't work for a living; I play for a living."
I read some kids books, some fiction. I'll read nonfiction. I'm all over the place. What's sitting on my thing here? I've got "La Brava," an old Elmore Leonard, and the story of "Saturday Night Live." I'm always terrible at that question, because invariably I'm reading three or four books at the same time, and I go back and forth.
You've been referred to as one of the world's most prolific writers. Do you ever consider slowing down? Does the work ever lose its appeal?
No. I mean, occasionally, there are some things I don't want to do. For the autobiography, I did a thirteen days, thirteen cities [book tour], which actually was fun. Not so much the traveling and the hotels, but the individual events were really fun. It was a cool thing. One of the interesting things of doing the autobiography during COVID was I focused in a way I hadn't in a while and I really, really paid attention to the sentences. I think because of that, some of the books that are coming up are particularly good.
You definitely have a lot on your plate. But you sound happy with all of it.
Yeah, it's fun. It's very enjoyable.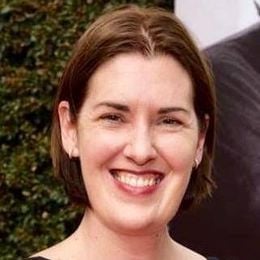 Sandra Ebejer
lives in upstate New York with her husband, son, and two cats who haven't figured out how to get along. Her work has been published in The Washington Post, The Boston Globe, Real Simple, Writer's Digest, Shondaland, and others. Read more at sandraebejer.com or find her on Twitter @sebejer. 


Read More