Job Services That Help People 50+ Find Work
More and more are popping up. Here's a look at a few.
I frequently get emails from people over 50 who've been unemployed for a long time and want to talk or are looking for resources to help them find age-friendly employers. Normally, I refer them to my book Great Jobs for Everyone 50+,  urge them to volunteer and network and suggest they consult with a career coach. But that doesn't get to the root of the problem: finding an employer who actually hires older workers.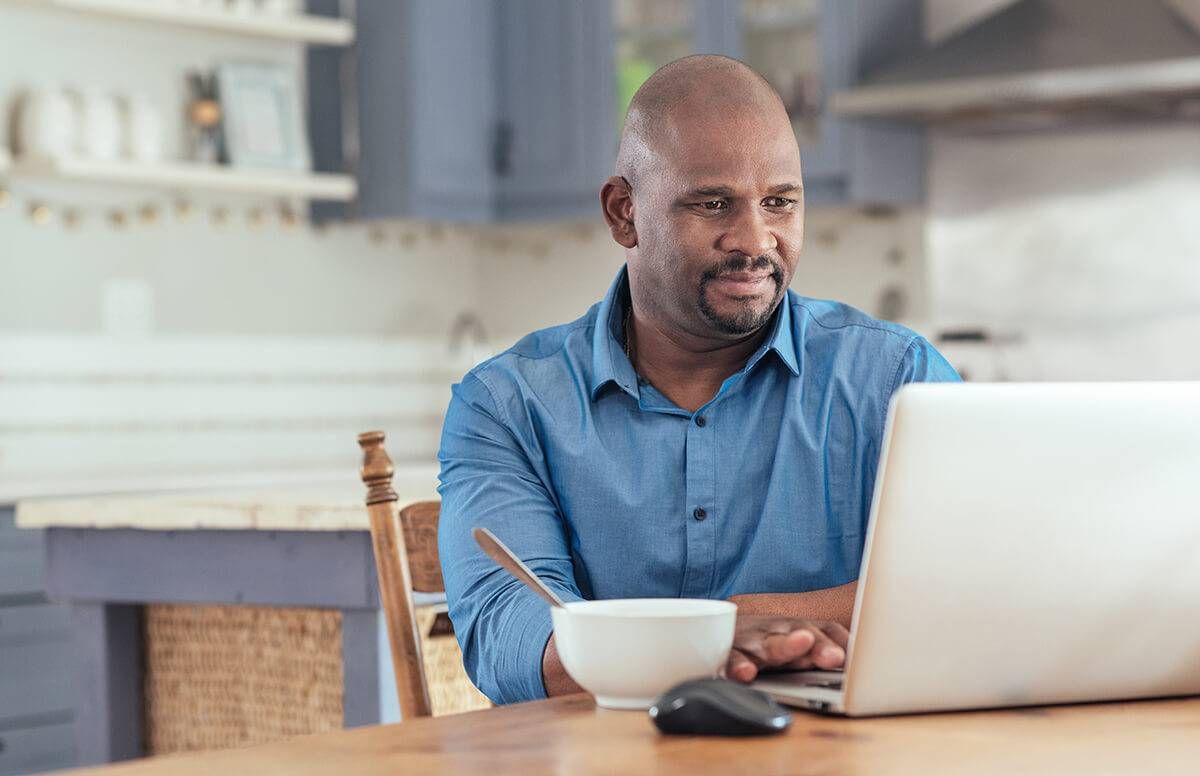 And sadly, I have to agree with what Richard Eisenberg said in a Next Avenue post about the attitude many employers share: "Frequently, older workers and older job applicants are perceived as lethargic, expensive and behind the times."
But as the job market has tightened, more employers are starting to look at older workers and say 'Hey, we need your expertise.' A hundred firms and nonprofits entered the Age Smart Employer 2017 competition, double the number in 2016. "Companies appear to be the last players to understand that older workers are a win, win, win value proposition," Ruth Finkelstein, creator of the program and now executive director at the Brookdale Center for Healthy Aging at Hunter College, told me.
More good news: a growing number of services are popping up to help older job seekers, in particular, find work. Let me tell you about some:
Operation A.B.L.E
Last year, I wrote about Operation A.B.L.E of New England (Ability Based on Long Experience), which helps unemployed workers 45 and over in Massachusetts and New Hampshire. It has a job board linking to regional employers who are supportive of older workers, including Fidelity, Massachusetts General Hospital and TJX Companies (parent of retailers TJ Maxx and Marshalls).
Retired Brains
The RetiredBrains site, founded by Art Koff, now in his 80s, has been a keystone for seasonal and part-time work for retirees for nearly 15 years. It has links to seasonal jobs at employers ranging from The Internal Revenue Service to golf courses around the country.
RetirementJobs.com
RetirementJobs.com, a 12-year-old free job board with over a million members and 150,000 job postings plus career advice now has a section called Employer Reviews. Employees can, incognito, share their opinions on whether a certain employer is age-friendly.
"For 10-plus years, we've been asking employers how age-friendly their workplace is," Tim Driver, the site's founder said. "When we began asking their employees to chime in, that's when it got much more interesting, and more valuable to job seekers."
The Glassdoor-like review section is still ramping up, but I expect it will offer valuable insights on what really goes on behind a company's walls in terms of how older workers are treated. The reviews I read there are fairly snarky, but over time and with mass, I expect they'll become more balanced. My colleague at Next Avenue, Nancy Collamer, calls Employer Reviews a "Yelp for older job seekers, where you'll learn which employers merit a visit and which will leave you with heartburn."
The site also has a certified age-friendly employer program that lets job seekers narrow a search to openings at more than 100 employers with programs that support people age 50 and older, including AT&T, Starbucks and UnitedHealth Group. You can get the full list of certified age friendly employers after creating a free account with RetirementJobs.com. Then you can limit your job search to openings at those employers.
A $19.95 one-year premium service gives you access to webinars, a critique of your resumé and help posting your resume as well as discounts on career coaching and resumé rewrite services.
Empowered Age
Empowered Age, a startup that launched in October, aims to pair retired or semi-retired workers interested in contract-based positions (full-time or part-time) with employers looking for experienced workers.
You complete a questionnaire answering questions about your employment status, location, education and ability to work remotely via Skype or Google Hangouts. (Currently, about 45 percent of the candidates on the platform have an advanced degree, according to the site's founder, Joseph Byrne, a business and development strategist.) Empowered Age then drills down to determine your willingness to travel or work onsite, your field, your specialty and your hourly billing rate.
Once a match is confirmed, you're free to enter an employment arrangement at your own terms with the employer, who pays the site a referral fee. The service is free for consultants.
Byrne is currently developing his employer database, but has had no trouble attracting older workers. Several hundred have already enthusiastically jumped on board.
Reboot Careers
Reboot Careers matches older job seekers with postings from Indeed, which sources jobs from company websites, direct postings, job boards and other recruiting platforms. Starting this spring, the site will shift its focus to match users with age-friendly organizations.
"We've been acting more like a recruiter finding jobs for users and rewriting resumés and cover letters," says Justin Ridgely, the site's founder. "We're still offering those services, but are in the process of transitioning the platform more to a direct marketplace connecting job seekers with companies that are proactively recruiting over-50 employees."
The current platform is a subscription model of $29 a month or, for access to a career coach, $39 a month. "The new platform, which should be available by May, will be free for the job seeker," Ridgely says.
Reboot Careers is best for over-50 job seekers aiming for low- to middle-management, full- or part-time positions, Ridgely says. Future plans call for an expansion into seasonal, contract or temporary jobs; employers will foot the fee for postings.
LinkedIn's ProFinder
LinkedIn's ProFinder has been around for a year and a half, and it's a free matchmaking service connecting freelancers with clients in an array of fields.
"It looks promising to me," says Susan P. Joyce, an online job search expert and editor of Job-Hunt.org and WorkCoachCafe.com. "It's for short-term jobs. So for older workers, it could be a way to fill in between jobs or add extra revenue in addition to a job, maybe end up with a 'real' job after the project or a way to try out a new career. I'm thinking of posting a couple of projects on ProFinder to get some social media work done for Job-Hunt."
One reason Joyce (and I) like LinkedIn's ProFinder is because there are so many fake or scam jobs online. This service lets potential employers and job seekers check out the LinkedIn profiles of the people submitting bids or the people receiving them. Companies and individuals post requests for proposals on projects and send them to professionals who've signed up for ProFinder.
It's now being used by 70,000 freelancers across the country, according to LinkedIn. One growing area for members: career coaching, according to a LinkedIn survey. Many freelancers in the survey are career changers; 25 percent now work in a different field than the one in their former full-time career.
If you're freelance professional looking to get hired, your first 10 proposal responses are gratis. After that, a LinkedIn Premium Business subscription is required for unlimited responses to project requests. Cost: $59.99 per month.
ProFinder pulls your information from your LinkedIn profile and notifies you about an incoming project request that matches your expertise. You review the request and, if it suits you, send a proposal, noting that your fee is tentative based on the sliver of information you have about the project. If a client is interested, you can take it to the next step via email or a phone call.
Patina Solutions
You might also be able to find a project or consulting arrangement by signing up online with a firm like Patina Solutions, which offers "executive on demand" services to corporate clients in 13 metro areas including New York, Chicago, Boston, Detroit and Tampa.
Patina's network is comprised of professionals with 25+ years of experience, mostly executive-level. So in essence, it's hard-wired to be age-friendly.
You join "the Patina Nation" by registering online and filling out a profile. As with a temp agency, you're paid by Patina, which negotiates the fee with the employer.
Best Way to Find Work After 50: Networking
In my opinion, though, no job-matching service or link to an age-friendly employer beats taking the time to meet up at networking events or grab a coffee or a meal with someone to discuss your job hunt.
This kind of in-person, one-on-one can provide you with smart ideas on where to look for work and names of someone who might know someone.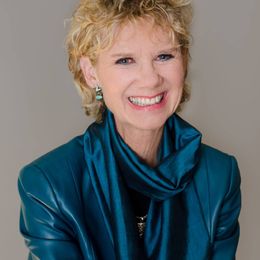 Kerry Hannon
is the author of Great Pajama Jobs: Your Complete Guide to Working From Home. She has covered personal finance, retirement and careers for The New York Times, Forbes, Money, U.S. News & World Report and USA Today, among others. She is the author of more than a dozen books including Never Too Old to Get Rich: The Entrepreneur's Guide to Starting a Business Mid-Life, Money Confidence: Really Smart Financial Moves for Newly Single Women and What's Next? Finding Your Passion and Your Dream Job in Your Forties, Fifties and Beyond. Her website is kerryhannon.com. Follow her on Twitter @kerryhannon.
Read More