6 Hot Jobs That Cater to Older Adults
In these occupations, you can help others and help yourself, too
You've undoubtedly heard that Americans are living longer. But have you thought about how you might adjust your career to personally take advantage of the longevity trend?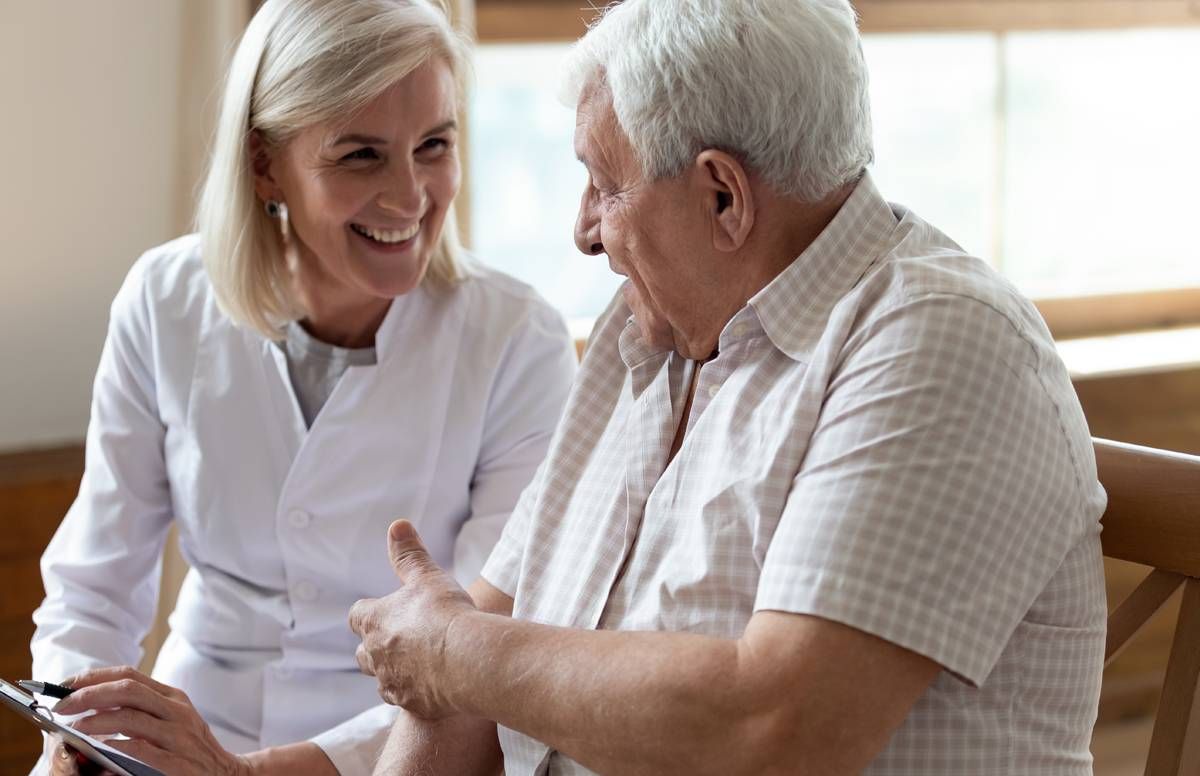 The needs of aging boomers and their parents are opening up a variety of job opportunities. And you can plug into these careers without spending tons of money or years in a classroom preparing for them.
"There's a huge aging population moving forward. And they're going to need services and help," says Anne Sansevero, founder and CEO of New York-based HealthSense, an organization that helps older adults and their families navigate the challenges of aging. "There's a lot of innovation in the aging space. It's an exciting time."
"You have to know how to work with a community that is independent-minded, but sometimes dealing with loss."
Sansevero says she's been seeing growing numbers of people transitioning from careers such as health, finance, counseling and interior design to work exclusively with older populations.
"You have to know how to work with a community that is independent-minded, but sometimes dealing with loss. They want to build relationships. It can be very rewarding," says Sansevero.
6 Jobs Catering to Older Adults
Here are six jobs catering to Americans in their 60s, 70s, 80s and older that you might consider for your next career move. You can find openings for most of them on online job boards like Indeed.com, Careerbuilder.com and Monster.com.
1. Senior Move Manager  Do you have the gifts of organizing, planning and compassion? Senior move managers specialize in assisting older adults and their families through the downsizing of a home and relocation. They not only help clients move possessions, but also handle the emotional trauma (and sometimes drama) of moving and downsizing.
Most senior move managers charge by the hour or by the project. According to Payscale.com, annual median income is about $38,000. For more information, go to the website of the National Association of Senior Move Managers.
2. Personal Care Aides and Home Health Aides These are among the fastest growing jobs catering to older adults, according to the U.S. Bureau of Labor Statistics. While no formal education is required for the positions, many employers require some training and/or credentials, as well as a criminal background check. Median annual income is roughly $23,000.
3. Adult Day Care Center Aide  This type of professional tends to older, independent adults attending day care programs who may need assistance with activities of daily living such as going to the toilet, getting dressed, grooming, eating and moving around. They can also help set up events and participate in musical and craft activities.
To become an adult day care center aide, you'll need a home health aide certificate or nursing assistant certificate. Annual salary: around $16,000 to $25,000.
4. Senior Helper Want to help someone around the house? A senior helper is a companion who can take care of non-medical needs in someone's home, such as cooking, laundry and light housekeeping. This person can also assist with errands, medication reminders, dressing and bathing and drive clients to appointments. Annual salary: around $19,000 to $38,000.
5. Health Care/Patient Advocate Often, this kind of advocate is a nurse or social worker. The job is all about helping an older adult maneuver through the health care system maze. Health care/patient advocates can assist with filing insurance claims, obtain prescriptions, arrange transportation and interpret health care plans.
No licenses are required, but credentialing programs are available. Annual salary: roughly $33,300 to $67,000. For more information, go to the website of the National Association of Healthcare Advocacy.
6. Recreational Therapist  This professional plans, directs and coordinates recreation-based treatment programs for people with disabilities, injuries or illnesses. Recreational therapists often work in hospitals, nursing homes and assisted living communities; they engage participants in things such as arts and crafts, games, music and outings to help maintain or improve physical, social and emotional well-being. Annual salary: about $47,000 to $59,000.
Many of their employers require therapists to be certified by the National Council for Therapeutic Recreation Certification. The exam costs $325,
Barbranda Lumpkins Walls
is a freelance writer, who has been a features editor and blogger for AARP Media, program director of AOL Black Voices, managing editor for Heart & Soul magazine and an assignment editor at USA Today.
Read More