Keep Yourself Covered in Retirement
When planning, think wealth and health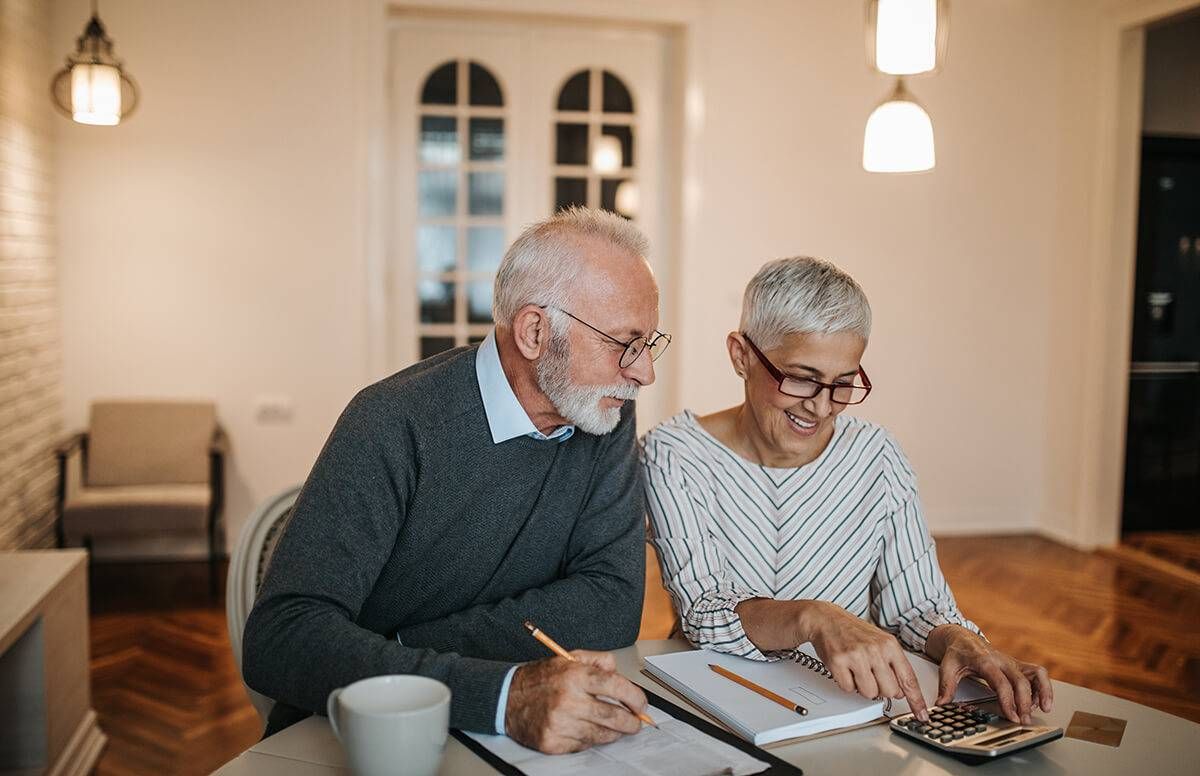 (Editor's note: This content is provided by VSP Vision Care, a Next Avenue sponsor.)
Having a good plan for retirement means having a wealth and health plan that enables you to achieve what you want when you stop working. What most people want in retirement is to be happy, healthy and wealthy — or at least happy, healthy and financially comfortable. It's your retirement, so figure out what your ideal lifestyle looks like and plan for that.
Take a Pulse on Your Financial Health
No matter your age, financial planning can be a daunting task, but it can be conquered by starting with some basic questions:
• Am I saving enough to make those plans happen?
• When can I afford to stop working to put those plans in motion?
• How long can I sustain that lifestyle? How long will my money last?
If you have a financial planner, that person can help you answer these questions. You can also create a snapshot of your financial picture by accessing a retirement calculator, such as the one found on AARP's website. Tools like these will help you determine the amount of money you will need to retire and how long those funds will last.
Today's retirees are living an average lifespan of 83-85 years, which is much longer than retirees of the past, according for the Centers for Disease Control and Prevention. This means your retirement savings will need to last longer, and your overall health-related costs will be higher.
Conduct Your Own Insurance Audit
It's also a good idea to perform your own insurance audit as you near retirement. This will help you best determine what coverage you have and identify where there may be gaps. It is never too late to adjust to keep yourself covered.
In fact, aside from money you've invested over the years, insurance is the most important financial aspect of retirement. Here are more questions to ask yourself and a few tips to make the most of your coverage options:
Life insurance. Do you really need life insurance? Why do you have this insurance? If it was to replace your income in case of death, is that still a concern? Assuming your children are grown and out on their own, do you have a spouse who needs the income? If you've saved enough to live on, then making additional life insurance payments may be unnecessary.
Long-term care insurance. Do you need a long-term care plan in case something unforeseen happens? There are all kinds of insurance solutions — many of them can be bought online, once you determine you have a need. You may also want to look at ways to fund long-term care costs because long-term care is not covered by traditional Medicare or Medicare supplemental insurance.
Medical insurance. You absolutely need medical insurance. With all the changes to federal health care offerings, it is wise to stay informed of your options. It is equally important to re-evaluate your supplemental Medicare coverage every year because not only does your health change, insurance companies also change their policies. Shopping for the best supplemental coverage can save you money and improve your benefits.
Vision insurance. Your eyes need insurance too, and your eyesight may worsen as you get older. Consider a VSP® Individual Vision Plan so you can enjoy a yearly eye exam, comprehensive coverage with lowest out-of-pocket costs, savings on frames and lens enhancements and the ability to keep the doctor you know and trust. Plans start as low as $17 per month. Visit GetVSPDirect.com or call 877-988-4746 to enroll today.
Take Stock in Improving Your Mental Health
According to a Merrill Lynch/Age Wave study, 81 percent of the more than 5,400 Americans surveyed say they don't know how much money they'll need in retirement. But, 81 percent also say the most important ingredient for a happy retirement is their health, which means the best retirement plan involves not just your finances but also ways to stay mentally and physically healthy.
The links between healthy social relationships and better health are well established, so get out there and be social! Having a purpose and challenging yourself mentally are great ways stay active and social. Start by joining a group of like-minded people in the same stage of life. For ideas, research Meet Up groups in your area. From gardening clubs and walking groups to lunch and night-out meet-ups, there's bound to be a group or two to join. The benefits of close relationships and an active lifestyle will reap rewards well into your retirement years.