The Key to a Career Switch: Cultivating Your Tribe
The 'Repurpose Your Career' author on how to treat these people with TLC
(The following is adapted from Repurpose Your Career by Marc Miller.)
After years of helping people pivot their careers, I can say this with complete confidence: Your social and professional networks are the most important piece of any career change. But exchanging business cards and a LinkedIn connection is just scratching the networking surface. Many of these superficial connections will have no impact on your job search. The people who make a difference are your Tribe.
Don't try to do something as challenging as a career pivot without a tribe.
What a Tribe Is for Networking
A tribe is the difference between the quantity and quality of your network. It's fine to have 500+ LinkedIn connections. But it's crucial to have a group of people with whom you have an actual relationship, who are interested in helping you reach your goals and depending on you to help them reach theirs. I have a rather large network, but my tribe consists of about 150 people.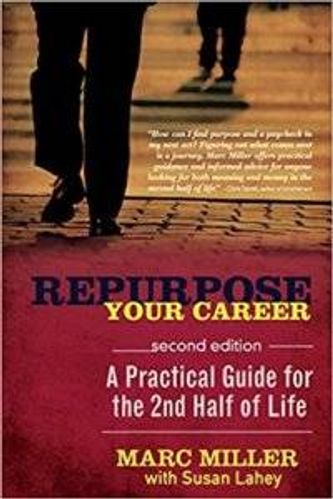 Your tribe is the group of people who will get you through your career pivot. Your tribe is also the group you can call on for an introduction or some advice over coffee. And they can call on you, too — whether for themselves or for a friend who wants some intelligence about your areas of expertise. It's like the barn raising communities where you all help your neighbor build his barn, knowing — without asking — he'll show up with lunch and a hammer to help you raise yours.
The thing about a tribe is, you have to cultivate it — like a garden. You need to weed it from time-to-time of people you have no real connection with. You have to water it when there's no rain. You may need to apply fertilizer. Most importantly, you should not neglect it. You need to cultivate a habit of giving it Tender Loving Care. It needs to be part of the way you think and live, or it will wither.
How to Cultivate Your Tribe
Do you have friends you have not seen in months? Take a day each week to reach out with an email and check in. At least once a week, I glance through LinkedIn or Outlook contacts and find someone I have not heard from in a while. I send them my checking-in email.
It could be as simple as:
Bob,
I have not heard from you in a while. How are you doing? How is your family? Things are going well with my business. Son is getting married in October… Let me know how you're doing and do you want to meet for a cup of coffee sometime soon?
Marc
The response is often:
Marc,
Thanks for checking in with me. Life is good…Too busy to meet for coffee but check back in… Bob
I now know how he is doing and he knows I care about him.
The Advantages of Meeting In Person
Good old face-to-face meetings where you get to shake hands and read body language is critical to long-term relationships. I like to have coffee meetings first thing in the morning at 7 or 7:30 am. What time works for you? Lunch, after work for a beer or other libation, or maybe Saturdays?
Pick a time, once a week, once every two weeks or once a month, to meet face to face with someone in your network. Make it a pattern.
Remember to Say 'Thanks'
If someone makes a connection for you, don't forget to send a quick note or email to tell them what happened and thank them. People in your tribe don't need a reward for helping you. But you should give them the gift of letting them know that they did, in fact, help.
Building your tribe, cultivating it and giving it TLC might be the most valuable and enriching part of making a career pivot.
Next Avenue Editors Also Recommend:
Marc Miller
Marc Miller's career journey has included 22 years at IBM; several tech startups; a painful stint as a high school teacher; raising funds for the Jewish Community Association of Austin, Texas; training employees in 35 countries and a near fatal bicycle accident that changed his perspective forever. Miller now works as a career design expert for boomers and is the author of the new book, Repurpose Your Career: A Practical Guide for Baby Boomers.
Read More