The Kindness of (Foreign) Strangers
This writer's travels and travails in France showed how nice people can be
As I headed off for a week with friends in the wine region of Burgundy, I towed a suitcase and three assumptions, born of prior travels: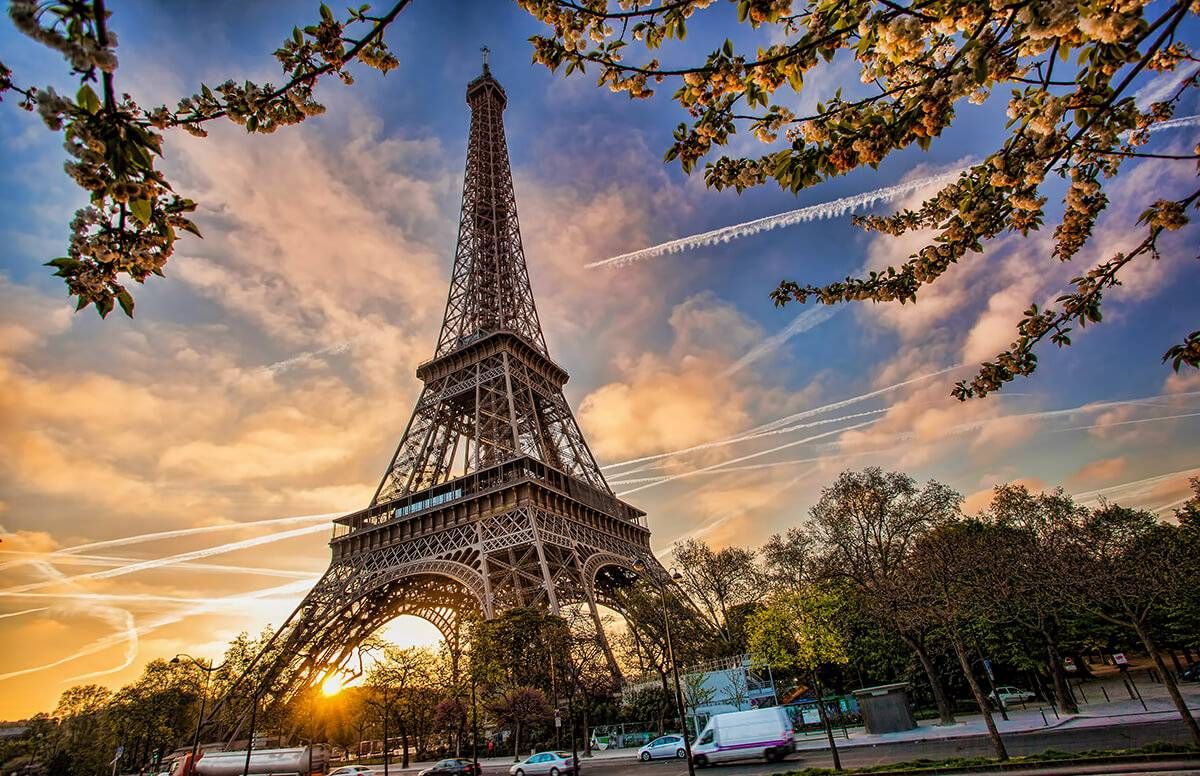 The French people would be briskly polite, but barely able to suppress a sneer as they flipped into English at the first sound of my junior high school-level French.
My husband, Bob (a fellow directional dyslexic), and I would spend much of our time confused on how to get from point A to point B.
Though the week would be delightful, I'd be trapped in a tourist bubble that would leave me no more knowledgeable about the French people than when I landed.
My actual experience not only disproved all three assumptions, but showed me it is possible to forge memorable interactions with foreigners.
Finding Our Way
I was disabused of French coolness soon after our touchdown in Paris. We detected a greater receptivity in our casual interactions with waiters and service personnel. There was also a greater patience with my painfully ungrammatical French (though, yes, they flipped into English quickly).
The next day, when we met up with our friends in Mercurey, several of them shared a similar perception. "Maybe it's because we've come despite all the terror incidents," one friend suggested. If so, how ironic: ISIS search-and-destroy missions forging new camaraderie across the borders.
As to our dread of getting lost, Google Maps proved a game-changer for two people who had lost the navigators in our lives when our respective first spouses died. We drove the three-plus hours from Paris to Mercurey without a single wrong turn — a world record for Bob and me.
As for my assumption that I'd never escape the tourist cocoon, I'll grant that what transpired isn't the ideal way to do it, but sometimes when you're handed mustard seeds, you reap Dijon.
Navigating the Unexpected
The day dawned cool and bright, perfect for a bike excursion. After navigating some steep slopes and sampling some wine, I got ahead of Bob. I was standing with friends when a voice yelled, "Jill! It's Bob. He fell!"
By the time I pedaled to his side, Bob was sitting up, mumbling, "What happened?" Bob's pain level? High. Bob's recollection of the moments surrounding his fall? Zero.
Cue the ambulance and the hospital in the small city of Beaune. Cue my first interaction with French people outside of Paris — which is to say people who don't speak English. Relying on Google Translator, we spent the next hour trying to determine if Bob had fallen and then blacked out or blacked out and then fallen. At one point, a doctor studied Bob's helmet and pointed to a small crack. "You're like Sherlock Holmes!" I said. She recognized the name and smiled.
While Bob waited for tests, nurses rotated in and out of his cubicle, eager to engage les Américains. Our conversations were comical, but charming. "Aimez-vous Macron?" I asked a nurse about France's new president. She wrinkled her nose. "Et  Trump?" I asked. Her eyes bulged. "Moi aussi," I said. (That's French for "Me, too.") We all laughed, delighted that we had effectively covered politics.
Then Bob was wheeled off for a CT scan. It was late afternoon and I, having skipped breakfast and missed lunch, was famished. When I dug into my pocket and pulled out a euro note for the vending machine, a man shook his head and jangled the change in his pocket. Immediately a woman unzipped her purse and extended a handful of change. "Merci, merci," I said and placed a 5-euro note in her palm, touched by her gesture of kindness.
After a few hours, we got the news that Bob would have to spend the night in the hospital. Suddenly, the strain of the day weighed heavily. Not only was my husband injured, but because we'd been biking, I was without my iPhone, reading glasses and credit card.
Thankfully, Bob had a MasterCard and I knew our Mercurey address. In fractured French, I communicated that I needed a taxi. A doctor immediately ordered me a cab. When she responded in fractured English that the driver would accept only cash, Bob and I purged our pockets and came up with 50 euros. "Peut-être [perhaps],"  she said, "ATM?" (That, it seems, is the same in any language.) Bob, still groggy, couldn't remember his password.
Escaping the Tourist Bubble
When the cab arrived, the driver offered a friendly, but insistent, gesture that I join him in the front. Exhausted, I reluctantly did and forced myself to try to make conversation with this man who didn't speak English.
The next half hour proved a humorous delight. I imitated riding a bike and tipping. He pointed to my wedding ring. He learned that my husband had taken a spill and was in l'hôpital.  I pointed to my ring, then him. "Comment dit-on? [how do you say?]" I asked, then learned that mari is the French word for husband. He learned that I am the proud mother of a 23-year-old daughter; I learned he was divorced and the proud father of a 26-year-old son. He learned that I am a writer; I learned that he has never been to Les Êtats Unis.
When we got to my destination, I extended the 50 euros. He pointed to a meter that read 60 euros. "Oh, no!" I said as I dug into my pockets. "Américain dolleurs?"
That's not even a word; the correct word is billets. Yet he understood — and looked horrified. "Non, non, non," he said emphatically. He took the 50 euros and, with a smile, indicated the matter was closed. Blinking back tears, I grabbed him in a tight hug and planted a kiss on his cheek.
The next day, Bob left the hospital and we resumed our vacation without further incident.
Now home, Bob is seeing his doctors to ascertain whether he fell and then blacked out or blacked out and then fell. The ongoing mystery hasn't diminished our delight in our trip, particularly our unexpected opportunity to break free of the tourist bubble.
I will never forget the kindness of the doctors and nurses. The kindness of the woman in the waiting room. Most of all, the kindness of my cab driver. Judging by the stunned look on his face, he will never forget the exuberant embrace of an appreciative American tourist.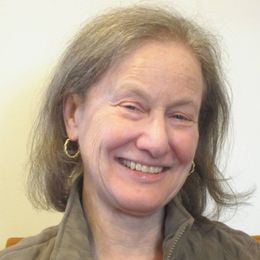 Jill Smolowe
is the author of "Four Funerals and a Wedding: Resilience in a Time of Grief." To learn more about her book and her grief and divorce coaching, visit jillsmolowe.com.
Read More