What Garrison Keillor's Seizure Means to You
Many seizures are unrelated to epilepsy and may be difficult to diagnose
Public radio personality and author Garrison Keillor, 73, suffered a nocturnal seizure in the Washington, D.C., area over Memorial Day weekend before performing two A Prairie Home Companion shows at Wolf Trap, according to his publicist, David O'Neill. It was his second within a year, O'Neill said.
Keillor's on the mend, but what can you learn from his seizure?
First, some details about what happened to Keillor: He wrote on his Facebook page that after the D.C. shows, he flew to the Mayo Clinic in Minnesota. That's where doctors performed an MRI that showed a "black hole" where a 2009 stroke had hit close to the brain's language center, the Associated Press reported.
Keillor said he was prescribed anti-convulsant medication that makes him feel lethargic, but that his few remaining A Prairie Home Companion shows will go on, the AP said. "There are no plans for anything to change as far as the rest of the season," O'Neill said.
Keillor and his cast are scheduled to perform Saturday, June 4, at the Fox Theatre in Atlanta. Keillor has said he will retire from the show after the final broadcast July 1 in Los Angeles. Keillor created A Prairie Home Companion 42 years ago; it airs on public radio stations nationwide every Saturday night. In October, musician Chris Thile will take over as the new host.
Questions Unanswered
What was not reported in news about Keillor's seizure is what symptoms he experienced or whether he's been diagnosed with epilepsy, which the National Sleep Foundation says is "just one of many conditions that may cause seizures." O'Neill said he did not know whether Keillor has ever had an epilepsy diagnosis.
Other causes of seizures include head injuries, brain infections, low blood sugar, stroke, drug use and withdrawal from alcohol, the foundation says on its website.
A nocturnal seizure is any type of seizure that occurs at night, said John Huguenard, a researcher who studies seizures and epilepsy drugs at Stanford University Medical Center, but does not see patients. Seizures in general are found most commonly in children and in older adults, he said. A single seizure does not necessarily indicate epilepsy, but repeated instances may.
Individual seizures are usually not inherently harmful, though they may cause someone to fall or become injured, according to Dr. Andrew C. Peterson, a specialist in neurology and sleep medicine at Eastern Iowa Sleep Center in Cedar Rapids.
Nocturnal or nighttime seizures can be difficult to diagnose, Peterson said in a video posted to the sleep center's website. "There are many things that can mimic seizures and are not seizures and it can take a lot of sorting out sometimes to figure out what exactly is going on and what the best treatment is," he said.
Sometimes during a nocturnal seizure an individual will fall out of bed, knock things off a bedside table or lose control of their bladder. Huguenard said an EEG will reveal evidence that a seizure did, in fact, occur.
Who Suffers?
A seizure is an electrical discharge in the brain that may be on both sides of the brain or one specific area. Of course, normal brain activity consists of electrical communication, but "a seizure is when that communication gets out of control," Huguenard said. "Brain cells that are doing what they're supposed to be doing suddenly start doing something else."
About 1.8 percent of American adults have been diagnosed with epilepsy or seizure disorder, according to the latest estimates from the Centers for Disease Control. That translates to about 4.3 million adults, based on 2013 population figures.
A person suffering a seizure may or may not lose consciousness or awareness of his or her surroundings.
What most people think of when they imagine a seizure is a "tonic-clonic" seizure, formerly known as a grand mal seizure. When that happens, a person loses consciousness, the muscles stiffen and he or she makes noticeable jerking movements. The eyes may roll back in the head and the person may bite the tongue, resulting in bleeding from the mouth. The tonic-clonic seizure usually lasts one to three minutes; a seizure lasting more than five minutes is a medical emergency, the Epilepsy Foundation said.
An "absence" seizure, formerly know as a petit mal seizure, is very uncommon, according to Johns Hopkins Medicine. It may look as if the person is staring off into space for several seconds without moving. When the seizure is over, the person is immediately alert once again.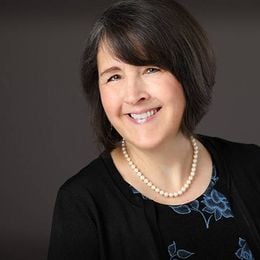 Emily Gurnon
is the former Senior Content Editor covering health and caregiving for Next Avenue. Her stories include a series of articles on guardianship abuse that was funded by the Journalists in Aging Fellows Program. She previously spent 20 years as an award-winning newspaper reporter in the San Francisco Bay Area and St. Paul. Reach her through her website.
Read More