L.A. Now Wants to Be a Place for Purposeful Aging
What it will take to become the age-friendliest of all
Los Angeles, well-known as a haven of the young and the stunning, now aims to become "the most age-friendly" place in the world (hoping to do along with the 87 other cities in L.A. County).
As someone who may one day move to LA with my wife so we can be near our two twentysomething sons, and also a fan of age-friendly communities, I say: Hooray for Hollywood!
Not many cities large or small have shown much interest in this idea, something I wrote about in my Next Avenue blog post, Why Are There So Few Age-Friendly Cities?
Purposeful Aging Los Angeles
But yesterday, L.A. Mayor Eric Garcetti and chair of the Los Angeles County Board of Supervisors Hilda Solis — a former U.S. Secretary of Labor under Barack Obama — unveiled Purposeful Aging Los Angeles, a three-year plan incorporating civic participation and employment, community support and health services and transportation.
"Everyone in our dynamic and diverse city contributes to making Los Angeles an incredible place to live, work and raise a family," said Garcetti, who just signed an executive directive creating an age-friendly city task force. "That's why today, we commit ourselves to better understanding and meeting the needs of older Angelenos, a growing population that deserves our attention and respect."
Growing is an understatement. Between 2010 and 2030, L.A.'s population of people over 65 is expected to nearly double, from 1.1 million to 2.1 million.
'Historic Opportunity'
Paul Irving, chairman of the Milken Institute Center for the Future of Aging and a key driver of the purposeful aging movement, calls the Los Angeles initiative "an exciting beginning" and a "historic opportunity" to unleash the potential of the region's aging population. "By changing attitudes, enhancing services and supports and enabling lifelong involvement, Purposeful Aging Los Angeles will improve the lives of older adults and of young people as well," he says.
The Purposeful Aging initiative began a little over a year ago, in conversations between Laura Trejo, general manager of the City of Los Angeles Department of Aging; Cynthia Banks, the director of the County of Los Angeles Community and Senior Services, and aging experts at the Milken Institute (based in L.A. County), USC, UCLA and AARP.
Trejo says Garcetti — the first mayor to sign the Milken Institute's 2014 Best Cities for Successful Aging Mayor's Pledge, committing to make their cities work better for older adults — was on board from the moment she raised the idea with him.
"He gets it. He understands why it's important," says Trejo. "His main question was: How would we do it and make it meaningful?"
That's the hard part.
Learning From the AARP Age-Friendly Communities
A critical element of Purposeful Aging Los Angeles will be becoming one of the AARP Network of Age-Friendly Communities (now numbering 87) and the World Health Organization Global Network of Age-Friendly Cities and Communities (258 in total). Then, the initiative leaders say, Los Angeles will cherry pick and adapt the best ideas they see in those places.
"We know that what we develop and design is not going to be what any other jurisdiction has created," says Banks. "But we'll take the best practices from them that fit the culture and region of Los Angeles."
Success will mean the nation's second largest city and America's largest county, along with their many overlapping agencies (14 city departments, 37 county departments), must work together — no easy feat.
"One of the reasons we embarked on this is that our region has a large number of organizations advocating for healthy aging and aging in place," says Banks. "This gives us an opportunity to remove some of the fragmentation and have a cohesive way to talk about what it means to grow older in L.A. County."
Another critical element to the success of Purposeful Aging Los Angeles, Trujo and Banks told me, is getting older Angelenos and local businesses involved in assessing what's needed and then becoming change agents.
"This is the first time I know of where we are moving to bring together and engage individuals and the private sector to give us insights" about the opportunities needed for older residents in areas ranging from education to recreation to health to jobs, says Banks.
And exactly how much will it cost to make Los Angeles age-friendly?
"At this point, I don't know what the price tag is," saysTrejo. "But the alternative — to do nothing — is not an option for communities that are aging rapidly like we are."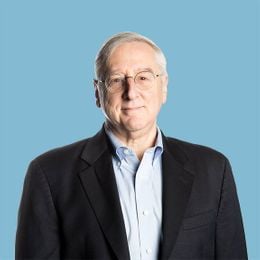 Richard Eisenberg
is the former Senior Web Editor of the Money & Security and Work & Purpose channels of Next Avenue and former Managing Editor for the site. He is the author of "How to Avoid a Mid-Life Financial Crisis" and has been a personal finance editor at Money, Yahoo, Good Housekeeping, and CBS MoneyWatch.
Read More