When Language Barriers Complicate Caregiving
The need for translation makes getting quality care all the more challenging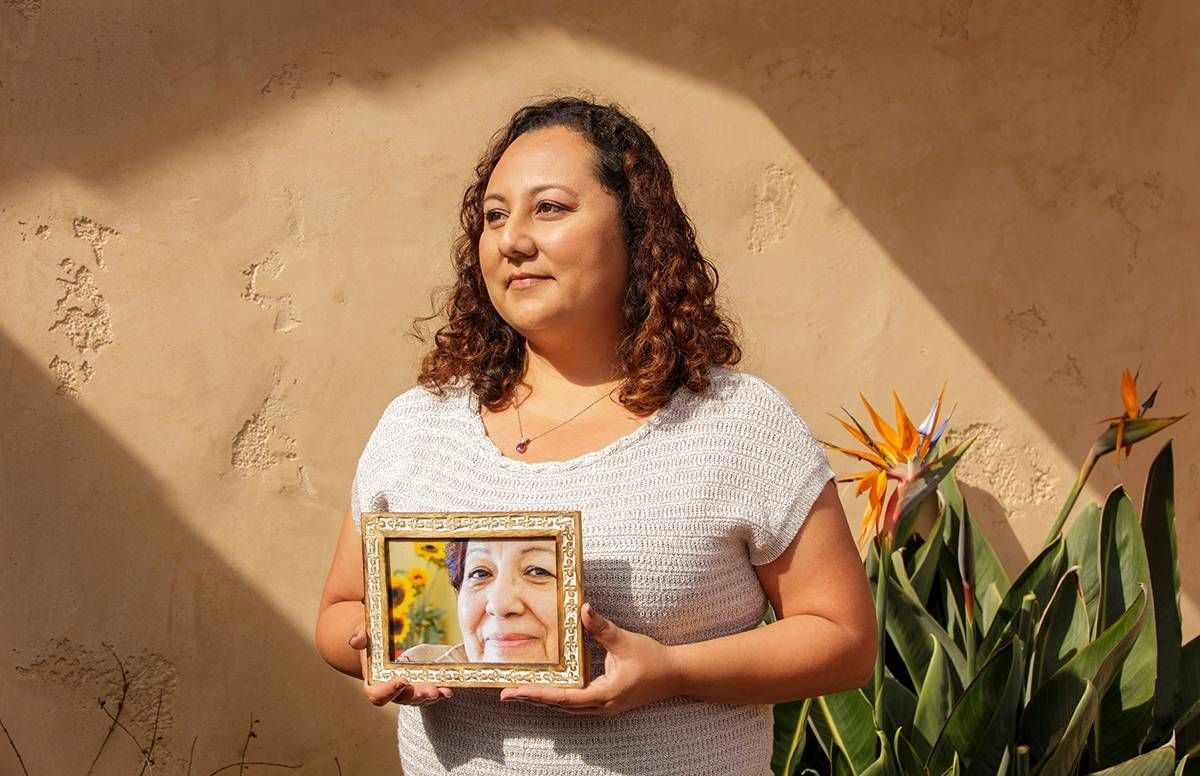 (Editor's note: This story is part of Taking Care, an ongoing series on the diverse lives of America's family caregivers, with support from The John A. Hartford Foundation.)
Michelle Rios' mother, Maria Elena Nuñez, was 60 when she began experiencing symptoms of Parkinson's disease: slowness and clumsiness. Nuñez developed a urinary tract infection that turned into sepsis, landing her in the hospital. Her plodding recovery worried her daughter, who knew something was wrong. But the doctor didn't worry, Rios said, and explained that her mother's recovery would be slow.  
"I know her and this isn't her. It should not be taking this long to recover."
For Rios, 41, one of her challenges as her late mother's caregiver was not only navigating the quagmires of the health care system, but also serving as her mother's interpreter. Nuñez, who passed away in 2018 at 65, was Spanish speaking, and Rios is bilingual.
"That was always hard, translating back and forth," Rios, a Camarillo, Calif., resident, said. "And trying to make sure that [doctors] really understood what it was that she was feeling."
Cultural sensitivity plays an important role in the link between doctor and patient. For Rios, fissures in her relationship with her mother's doctor were apparent from the start of her mother's Parkinson's symptoms, when the physician insisted he needed to get to know Nuñez better before he could render a diagnosis. 
"And I said, 'Well, I know her and this isn't her. It should not be taking this long to recover,'" Rios said. "So that was the first step in taking care of her and advocating for her with her doctor."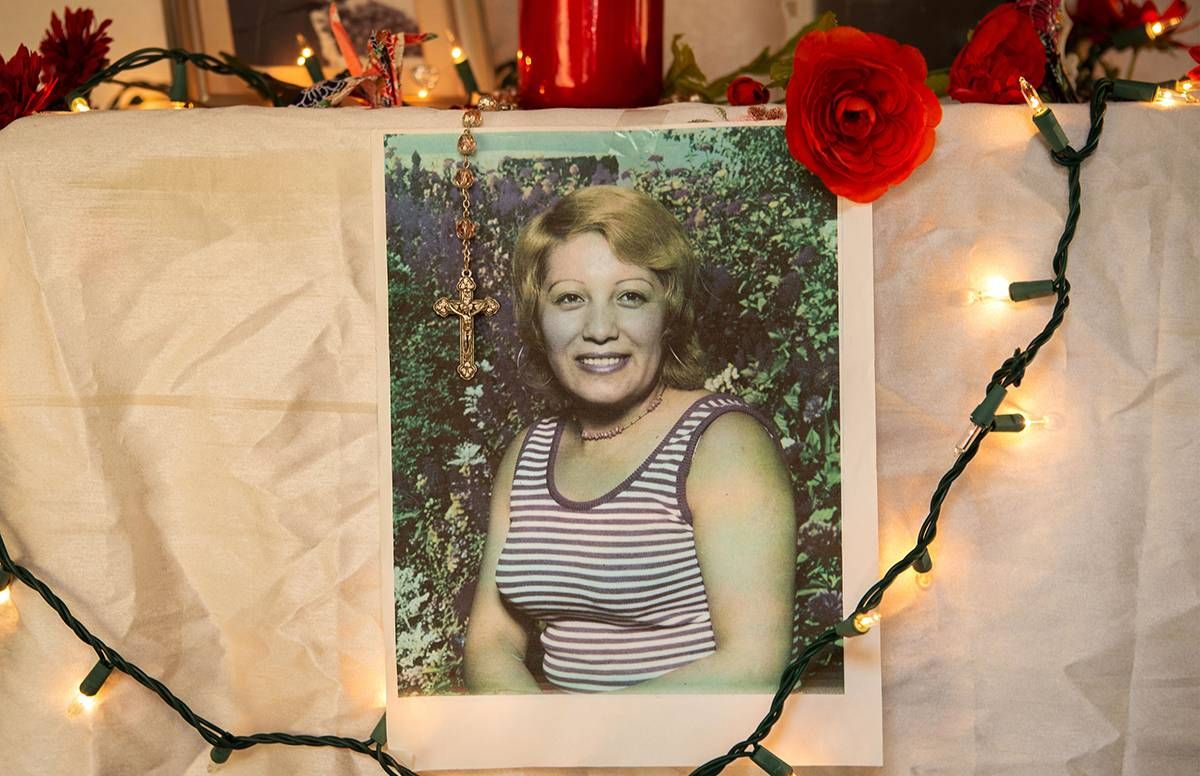 More than 900,000 people live with Parkinson's disease in the U.S., and that number is projected to increase to 1.2 million by 2030. Parkinson's, a progressive condition affecting the central nervous system, is especially prevalent among Hispanic and white people.
Adriana Gonzalez, a clinical social worker at the Parkinson and Other Movement Disorders center at UC San Diego, created ¡Juntos Unidos! upon realizing there were no Parkinson's support groups for Spanish speakers. Gonzalez and Rios work together at the University of California San Diego, which is part of the Parkinson's Foundation Center of Excellence network. 
¡Juntos Unidos! is led by a group of peers that disseminates Parkinson's information and education to local communities. Members also help organize doctors' appointments and personal care. Gonzalez said simply distributing information is not enough for patients. 
"One of the analogies I often use to remind patients of the importance of this partnership is describing their care and treatment as a puzzle, " Gonzalez said. "The patient has pieces of the puzzle as does the family member and the medical provider. Without everyone's pieces, the puzzle is not complete." 
Spanish-Language Literature on Alzheimer's: Hard to Come By
Alzheimer's and dementia disproportionately affect Hispanic and Latinx populations, making these communities more vulnerable to an already complicated health care system.  
Elia Palmer, a San Diego resident, has cared for her husband Roderick, who lives with Alzheimer's, for seven years. Palmer said a lack of disease information in her native tongue, Spanish, proved overwhelming. She arrived in the U.S. from Mexico when she was 30, and learning English was difficult. She had to fight as her husband's health advocate. 
"With his first doctor, there wasn't anyone who spoke Spanish… I went to another doctor who specialized in geriatrics and dementia. That doctor had staff who spoke Spanish," Palmer said in a phone interview conducted in Spanish.
"I looked online on my own and realized there were groups. I have a sister who is a registered nurse, and she put me in touch with Alzheimer's Los Angeles because she lives there."
Advocacy nonprofit Alzheimer's Los Angeles places special focuses on the area's Spanish-speaking populations, offering in-language support groups and resources.
The changes in Roderick's behavior came on fast, and Palmer was thrust into her caregiving role without preparation. She knew immediately that something was wrong when she saw his behavior going from kind to aggressive and rude. 
"My husband was always very intelligent, very kind to me, very respectful. But he changed," Palmer said. "It wasn't progressive. It was a drastic change that happened quickly, but they didn't give me the diagnosis." The Alzheimer's diagnosis was made when she consulted a geriatrics specialist.
It's common to forgo outside help, and this can partly be attributed to familism, which prioritizes the family ahead of the self.
Dr. Richard Seidman, chief medical officer of L.A. Care Health Plan, the largest public agency health plan in the U.S., recognizes the labyrinthine nature of the U.S. health care system and the seeming impossibility of organizing care among many physicians for one patient's treatment. 
"These challenges are even greater the less patients share in common with their doctors," Seidman said. "Outcomes are known to improve with improved health literacy and concordance between patients and their physicians, [including] shared attributes such as race, ethnicity and languages spoken."
One in five Americans have problems communicating with their doctors, according to a study from the Agency for Healthcare Research and Quality. That increases to 27% among Asian Americans and 33% among Hispanic people. Such language and cultural barriers can lead to poor health outcomes, fewer doctor visits and a lower likelihood of following doctor directives for prescriptions and self-care. 
The Health Challenges for Asian Americans
Amanda Lee, co-founder of Happy50Plus, a resource hub for Asian American and Pacific Islanders over 50 in southern California, said her community suffers from poor access to essential health and retirement information. Many support groups for Asian Americans focus on physical health issues but just as important is mental health. 
"Very few [support groups] show how to keep our seniors happier and more independent," Lee said. "Happy50Plus envisions that the mature Chinese-American community shall be supported, encouraged and inspired to be healthy, prosperous, engaged and most importantly, happy."
Happy50Plus has seen its membership jump from 2,500 to 5,300 during the pandemic. Its community includes caregivers, too. During this period of isolation, Lee said, many members have relied on in-language news and information about COVID-19 via the Happy50Plus website, Facebook, Instagram, Twitter and WeChat.
"Our WeChat group has always been a 'full house' since the pandemic started," Ms. Lee said. The group chat maxes out at 500 people. "Members virtually share their daily lives at home to keep socially connected with each other," said Lee. This includes sharing recipes, gardening tips and social media content.   
In addition to being a social connector and information resource within the Asian American community, Happy50Plus invites specialists in Medicare, Medicaid, Social Security and housing to hold webinars and presentations. 
Familism Comes Into Play 
Both Hispanic and Asian American families tend to value strong family bonds. It's common to forgo outside help, and this can partly be attributed to familism, which prioritizes the family ahead of the self.
For Rios, caring for her now-deceased mother — with the help of her husband, daughter and son — demonstrated the strong ties of her family unit.
"We were going to do this together as a family… we really not just took care of my mom, but we took care of each other, and we tried to keep my mom motivated," she said.
Palmer said the Spanish-speaking community struggles to seek outside help: "When we have someone who's sick, we don't accept it. We don't want help, or rather, we don't like to ask for help." 
In an ideal setting, effective relationships with health care providers should involve: 
Health literacy support to help understand disease information materials
Health advocates 
Interpreter services 
Peer support 
Cultural sensitivity/competency 
Open communication 
In addition to a library of caregiver resources in Spanish, the Parkinson's Foundation has a bilingual helpline (1-800-473-4636) for up-to-date information on the disease, emotional support, and guidance on locating health professionals and community resources. 
(Correction, Nov. 30, 2020: An earlier version of this article misstated where Gonzalez and Rios work together. Both work at the University of California San Diego, not at the Parkinson's Foundation.)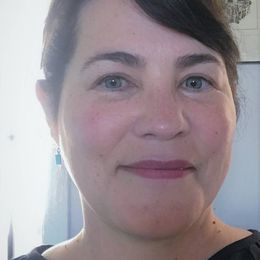 Juana Poareo
is a freelance writer and blogger in New Mexico who specializes in writing about health. She has worked with HuffPost, Saatchi&Saatchi, OncoLink, MBLM and Ambrosia Treatment Center. Her website is JuanaWrites.com.
Read More